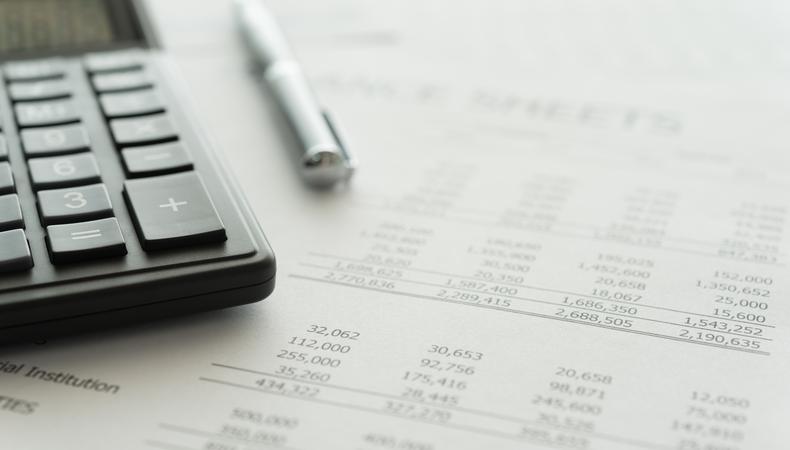 Crew > Production
Line Producer Job Description: What Does a Line Producer Do?
The line producer's main responsibility is the financials of a production, generating and constantly reviewing the budget line by line. Another big part of the job is scheduling, operations, and logistics from day one of pre-production to release date. (This is especially important when it comes to staying on budget since even going one day over a projected shoot schedule can cost thousands of dollars.)
During pre-production, the line producer sets up the production company and breaks down the script to determine what it will cost to make. Once an overall budget is determined and agreed on by the executive producers and/or studio, the film moves into the action stage of pre-production where the line producer oversees hiring and scheduling shoot dates and locations.
"A line producer is typically someone who is more fluent in the actual production side of filmmaking," says producer Heika Burnison. "They do the hard numbers of looking at a script and breaking down what type of budget it needs and the logistics, the nuts and bolts of where it's going to be shot, who's going to help it get made, how many trucks you need, how much water is going to keep everyone hydrated."
Line producer Robert M. Mayer explains his process as first breaking down the script mentally to get a ballpark estimate. "I'll go through and figure out how many days it will take to shoot the screenplay as written based on pages-per-day…. If you're in one location and you've got four people in a room talking with the camera going around, you're going to get more coverage than, say, having to do company moves or doing a bunch of different sequences or if there's action or stunts—anything more complicated that will take more time. Then I break down how many days we need in each location, how many days I think each character is going to work. Then I ask the director about style: static shots, handheld, dolly moves, Steadicam? All of that starts to raise or lower the budget depending on how you're going to shoot the movie."
Once production starts, the line producer basically project-manages the shoot, overseeing daily production, handling communication between crew and producers, providing necessary equipment, and making sure last-minute changes happen seamlessly.
The line producer's job continues into post-production, the line producers where they continue to manage the budget, track deadlines, and meet distribution needs.
Depending on the size and budget of a project, the job of a line producer may be combined with that of the production manager, production supervisor, and/or unit production manager.
Department
Production
Alternate Titles for Line Producer
Production manager, production supervisor
Crew Hierarchy
The line producer is a senior-level job, typically hired by the producer or EP. As such, they report to the producer or to the studio if it's a studio film, and work closely with the UPM and 1st AD regarding logistics. Since the line producer oversees budget across departments, every head of department reports to them in one respect or another.
Line Producer Salary
A multi-million dollar studio film "might offer a talented line producer $6,500 per week," whereas on a small film, "a line producer can expect to make roughly one percent of the total budget." In either case, salary is typically negotiated as a flat rate, and also comes with perks like a per diem, housing stipends, a vehicle, and more.
According to a 2018 report from the U.S. Bureau of Labor Statistics, film and video producers earn an average of $84,770 annually, and TV producers average $63,620 per year. (Keep in mind that these figures cover all types of producers, not just line producers.)
Line producers are not unionized; rather, they can choose to be members of the Producers Guild of America (PGA), a professional association. Since the PGA is not a union,it "does not have an industry-wide Minimum Basic Agreement at this time, so pay rates are subject to negotiation in one's Personal Service Contract."
How to Become a Line Producer
Many line producers start their careers as PAs, though it's a long road. According to Beyond Film School, it takes 10-20 years to work your way up from set PA to 1st AD in the big-budget world. Then, to go from 1st AD to production coordinator or unit production manager could be another three-to-five years. Then it's onto a production manager role before finally landing a line producer gig.
A successful line producer should know all the aspects of filmmaking. Most line producers start out as an office PA and were initially assistant directors, unit production managers, and production coordinators before becoming line producers.
Line Producer Required Experiences + Skills
The work of a line producer is a balancing act between creativity and pragmatism. They must be practical enough to budget an entire production from start to finish but creative enough to help a director's vision come to life. They must have an acute sense of detail and numbers but also enjoy working with different types of people, often in a diplomatic role.
Since a large part of a line producer's job is budgeting and numbers, a head for or background in business is helpful, as is a college degree (though it does not need to be in filmmaking or any related fields).
For more on how to get work on a film crew, visit Backstage's crew hub!