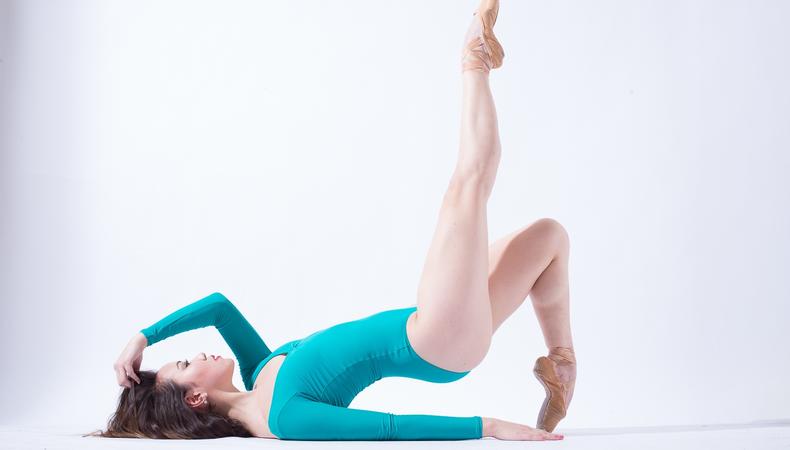 The cool weather has arrived so pull up those leg warmers and get ready to enjoy what fall has in store for dancers in NYC. We've gathered plenty of information for you to leap in and get those creative vibes flowing.
PERFORMANCES
Join ODC/Dance in the New York premiere of "boulders and bones" Oct. 25–28 as part of BAM's Next Wave Festival. You do not want to miss this meditation on permanence and decay by choreographers Branda Way and KT Nelson. More info and tickets here!
The Joyce presents Compagnie Maguy Marin Oct. 25–28. The company will perform "BiT," a chilling and confrontational work that contemplates violence. The audience is advised to be eighteen years of age or older. More information and tickets here.
On Saturday, Oct. 28 at 8 p.m., Brooklyn's On Stage at Kingsborough will present American Dance Spectacular!, a performance that will take the audience on a sweeping journey through the last century of American dance sensations from the Charleston and Lindy Hop to the Jitterbug and Twist, all the way up to disco and Vogue-ing. More info and tickets here!
The Gibney Dance Company performs a shared evening featuring works by Gina Gibney and Shannon Gillen Oct. 26–28. Tickets for the opening night reception are also available. More info and tickets here.
American Ballet Theater presents a mixed repertory program Oct. 25–29. Works include "Her Notes" choreographed by Jessica Lang, "Symphonic Variations" by Frederick Ashton, "Elegy pas de deux" by Liam Scarlett, and "Thirteen Diversions" by Christopher Wheeldon. Don't miss out on stars such as David Hallberg and Misty Copeland dancing in these wonderful works. More information and tickets here.
Nishikawa Collective presents "465meter/sec" at the Center for Performance Research on Oct. 26. Through the lens of physics and the earth's rotation, choreographer Kay Nishikawa explores the relationship of the planet's physical nature and history, as well as its inhabitants and the challenges they both face. More information and tickets here.
AUDITIONS
VISIONS Contemporary Ballet is seeking male dancers with strong modern and ballet technique for upcoming performances. Please submit your materials for consideration and you will be sent an audition date and time.
Marie Christine Giordano Dance is looking for dancers and will be holding auditions by appointment only. To be considered, please send in your materials. Diversity is a plus! More details here.
Royal Caribbean Productions seeks dancers who sing for their production of "Hairspray." Dancers must be strong in musical theater, jazz, and tap. The audition will be held Oct. 23. Apply on Backstage!
CHOREOGRAPHIC OPPORTUNITIES
GO!, STREB's Williamsburg-based commissioning program, is now accepting proposals from artists whose work is movement-based. This includes choreographers, aerialists, and circus artists. Click here for the application and more info on the festival.
WAXworks is now accepting applications on a first come, first serve basis for their spring 2018 choreographer showcase at Triskelion Arts. There is no audition process. If you are interested in presenting your work, apply here.
EVENTS
Danspace Project will be honoring the life and work of Trisha Brown on Oct. 28 at St. Mark's Church. Over five hours, Brown's company alums, colleagues, and admirers will speak, dance, reminisce, and pay tribute to one of our history's greatest influencers. More info here.
CLASSES + WORKSHOPS
Heidi Latsky, artistic director of Heidi Latsky Dance, will be teaching at Gibney Dance Oct. 23, 25, and 27. As part of Gibney' "access8," class will only cost $8. Through alternating breathing techniques and guided rocking of the entire body, participants refine their awareness of deep muscles and tensions with the goal to achieve an effortless stillness. More info here!
Kristin Damrow will be guest teaching at Gibney Dance Oct. 23 and 30. A San Francisco-based choreographer and artistic director of Kristin Damrow & Company, her class consists of energetic phrase work that has a constant play with gravity; going in and out of the floor, upside down and traveling through space with fierce abandonment. Kristin believes that class builds a strong community where you can learn, sweat, and dance it out together. More info on her company and class here!
Derek Mitchell, current resident choreographer for "Hamilton," will be teaching a master class at Steps on Broadway Oct. 24. Don't miss this unique opportunity! More info here.
DANCE-RELATED JOBS
Parsons Dance is looking for a full-time administrator. Must have three years of experience and an undergraduate degree. Apply here!
Mark Morris Dance Center is looking for a production assistant ASAP for its upcoming dance performance. Must have stagehand experience and knowledge of ETC Express 24/48. Apply here!
Check out Backstage's dance audition listings!