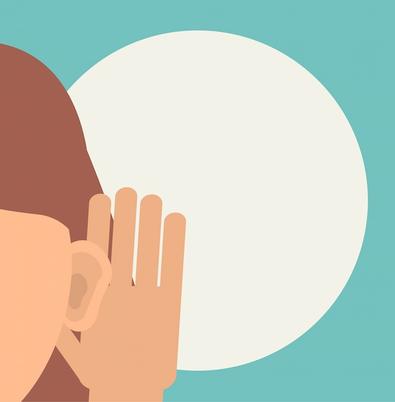 Need a little inspiration? Our Backstage Experts are full of amazing advice to help move your career forward, and we wouldn't want you to miss one drop of it. Here are five tips to keep in mind during the week ahead!
If you want to be a film actor, find an acting class for film actors.
"Classes where performers are encouraged to speak up or entertain fellow students should be avoided at all costs. Projection is for legitimate theater, not film. You want to perform in a room full of actors who appreciate nuance. It must be a respectful, quiet place where everyone locks it up like they are on an actual location. You should not have to shout your scene over the din of a rowdy class like a commodities broker hoping to unload soybean stock before the bell rings." —Ryan R. Williams
Be the most powerful force in the audition room.
"An audience is stationary and receptive. When an actor is prepared, strong, and connected, he has the power to move that audience anyway he chooses. So it is in the audition. The people in the room are the passive presence; you are the active one. They are just sitting there feeling whatever they're feeling, in whatever mood they're in. You have the power to make them feel what you want them to feel and to change their mood. With a confident, open presence and a wonderful read, you can actually change the entire environment of the room." —Craig Wallace
Listen more than you talk.
"If you are at a party with a bunch of industry folks, it's easy for us as actors to get caught up in what we are doing and want to talk about our latest headshot session, the last project we booked, or the audition coming up, but if you are trying to connect authentically with someone who may be in the position to hire you, listen more than you talk." —Helenna Santos
Be a blank canvas.
"In life, you truly don't know what the person you're talking to is going to say or do. You can achieve this dynamic on stage or on screen as well. Some actors protest and say that the script prevents that sense of wonder and spontaneity, but I disagree. If you really are in the moment, emotionally full but allowing yourself to be a blank canvas which responds truthfully to what's happening before you, you really will respond in an organic manner as if you don't know what you're partner is going to say or do." —Joseph Pearlman
Surround yourself with positivity.
"You are what you eat. Surround yourself with jaded, bitter people and it will negatively affect your own outlook and attitude. Surround yourself with loving, focused people and it will invigorate you—perhaps even rescue you in a moment of weakness." —Shaan Sharma
Like this advice? Check out more from our Backstage Experts!