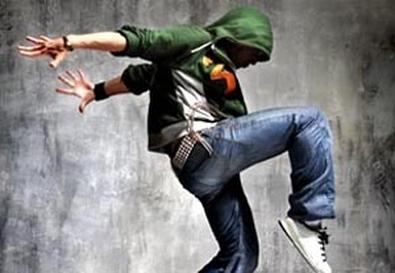 If you want to perform with a professional concert-dance company but everyone keeps telling you that Los Angeles is not the place to be, here's your chance to prove them wrong. There is actually a thriving concert-dance scene in L.A. that welcomes serious artists. Granted, it's more spread out than in New York, and it may take longer to find a group that's right for you. But you can start your search with these leading L.A.-based troupes.

Bethune Theatredanse
Founded in 1980 by artistic director Zina Bethune, Bethune Theatredanse blends ballet-based choreography with special effects, film, text, and actors. "In some ways we're really more of a theater company whose base is in dance," Bethune explains. "We utilize multimedia as its own voice."
Most of its work is choreographed by Bethune, though she is open to hiring other choreographers. "But it's hard to find choreographers who are used to our genre," she says. "We don't use choreography abstractly; it helps tell the story. There's often another actor or someone on video sharing the 'dialogue,' so you really have to be able to collaborate."
More than half of Bethune Theatredanse's productions include artists with disabilities. "It's very important for us to make sure our company is representative of our society," Bethune says, "and one-fifth of society has a disability." Typically composed of 15 to 19 members, the company maintains a core of performers that it supplements for different projects. Interested dancers, choreographers, graphic artists, and video artists are invited to submit materials anytime; call (323) 874-0481.
Lula Washington Dance Theatre
A family affair, Lula Washington Dance Theatre was founded in 1980 by Lula Washington, its artistic director, and her husband, Erwin Washington, its executive director. The associate director is their daughter, Tamica Washington-Miller, and many nieces and nephews teach in the company's school. "The whole feel of our organization is familylike," says Erwin Washington. "A lot of the dancers in our company have come through our school—they're homegrown."
Preparing to embark on a 30th-anniversary 17-theater cross-country tour this fall, the modern-contemporary troupe includes eight to 10 dancers and offers a repertory of works by distinguished choreographers such as Rennie Harris, Donald McKayle, Katherine Dunham, and Donald Byrd, as well as Lula Washington, who is known for dances that explore social issues and African-American culture. Currently the company is looking for dancers willing to commit to two months on the road beginning in October; email luladance@aol.com.
Rhapsody in Taps
Founded in 1981 by artistic director Linda Sohl-Ellison, Rhapsody in Taps is a troupe of seven tap dancers and six musicians. It performs traditional tap, done to jazz music, and experimental fusion pieces choreographed to various forms of world music. "I don't want to work with dancers if they plan to leave in less than five years," Sohl-Ellison says. "It takes a while for a dancer to merge into our company's style. It's very specialized."
The group performs every fall in downtown L.A. yet only sporadically the rest of the year. "Everyone in my company has other employment in addition to what they do with us," says Sohl-Ellison, whose unwavering commitment to working with live music is what prevents the troupe from performing more. Rhapsody in Taps is often forced to turn down out-of-town offers because of the cost of bringing the musicians. "But I have no interest in performing without them," she says.
Before auditioning, she adds, dancers should make sure to see the company first: "To me, that indicates how serious someone is about working with us." You'll get a chance Oct. 24 at L.A.'s Aratani Japan American Theatre, and you can email a résumé to LindaSohl@aol.com.
Diavolo Dance Theater
Primarily a touring company, Diavolo Dance Theater, founded in 1992 by artistic director Jacques Heim, employs its 10 members—five men, five women—year-round. They perform abstract works combining everyday movement, ballet, modern, gymnastics, and martial arts. "I come up with an idea of what the piece should look like, and then I collaborate with my dancers on the creation of the choreography," Heim explains. "We never do pieces on a bare stage. There is always some sort of architectural structure that we interact with."
Company auditions are held in Los Angeles in early summer and midwinter. Be prepared to perform modern, gymnastics, a phrase on a structure, an improvisation, and strength work. There's also a personal interview. Go to www.diavolo
.org for more details.
Raiford Rogers Modern Ballet
The 12-member Raiford Rogers Modern Ballet was founded in 1982 (as the Los Angeles Chamber Ballet) and is under the artistic direction of choreographer Raiford Rogers. A pickup company that showcases his particular brand of modern ballet, it performs mainly in the Los Angeles area.
"We premiere our new works every summer at the Luckman Fine Arts Complex," says Rogers, who describes his work as a blend of ballet and "old school" modern. "All of our performers are classically trained ballet dancers. We don't hire modern dancers, though a lot of modern influences are mixed into the choreography."
The company does not hold formal auditions. "We get most of our dancers through word of mouth," he says. "Anyone interested in joining the company should just drop in and take company class with us, or you can send me a DVD." Email lacb@earthlink.net.