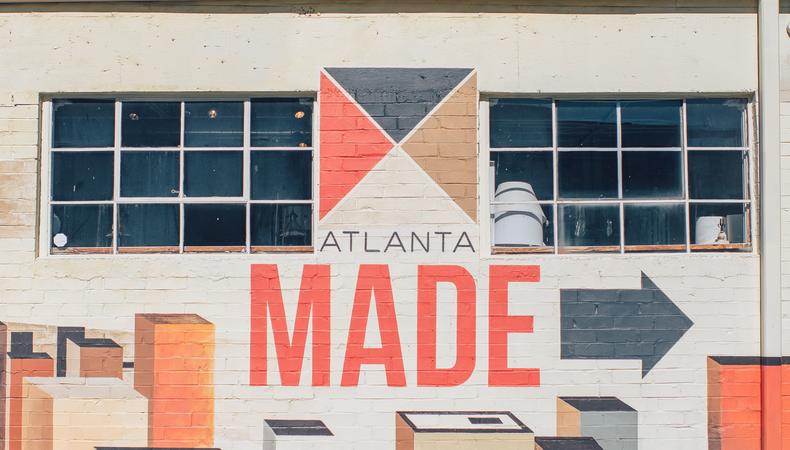 Over my 30-plus years as a full-time actor and model, the top myth I hear from actors at all stages of their careers is that if you don't move to New York or Hollywood, you will never be successful. While it's true that the majority of starring and guest-starring roles are cast out of New York and Los Angeles, you can become a very successful actor in your current market if you know what to do and where to look.
The biggest difference between work available in big versus smaller markets is the frequency and consistency of opportunities and project size. In New York and L.A., new projects are consistently being cast and will range from low-budget to major motion pictures and television shows. In smaller markets, where the majority of actors live, new projects don't always happen with as much regularity and the size of these projects is usually smaller.
However, you'd be amazed by how many great projects happen outside of major markets. For example, over the last 20 years, Baltimore, Maryland has been home to quite a few award-winning shows, including HBO's "The Wire" and "VEEP" (which is now back in L.A.), and Netflix's "House of Cards." In fact, I've been lucky enough to book several national television commercials after auditioning in a smaller market.
Another myth I frequently hear is that because an actor has chosen to live in a smaller market, he or she isn't as talented as someone who decided to go to New York or Hollywood. This is absolutely not true! Sure, I know plenty of talented actors who live in New York and L.A., but I also know plenty of talented actors who have actively chosen not to live in New York and L.A. The same holds true for directors, photographers, casting directors and art/creative directors at ad agencies. It is not where you live but who you are that makes one talented.
So if you are living in a small market, how do you become a successful actor?
Step #1: Focus on headshots and your resumé.
Regardless of where you live, the first step you need to take is making sure you have the proper marketing materials. Out of these marketing materials, the most critical is creating an effective headshot/resumé. With so much of the auditioning process moving online, a lot of big projects are being cast through home auditions. So creating a killer headshot and resume will keep you in the game.
Step #2: Find a local agent who really knows the market.
Having a great local agent is always important because he or she will know what projects are happening in your area and will negotiate the proper fees if you book the job. Don't rush into signing with the first agent you find; you really want to make sure he or she knows the market you are in. Also, completing step #1 (awesome headshot and resume) will help you get the best agent for you.
Step #3: Get to know local photographers and send them your headshot or composite sheet.
You have to be scrappy in small markets, especially when acting work is slow. Most actors in secondary markets supplement their income with commercial modeling work and since it's sometimes the photographer who makes final decisions on hiring, it pays to get to know them. Often it is a combination of the photographer, client and the people at the ad agency making the final decision, but having a photographer see and like your work is always helpful. Also, the acting and modeling communities in secondary markets are closer-knit than in large markets, so befriending a photographer may help you book acting work later on.
READ: How to Book Modeling Jobs with Your Acting Skills
Step #4: Reach out to local casting directors.
Sending your headshot/resumé to CDs is a great way to get noticed and be top of mind for future projects. As with all submissions, make sure your cover letter is short and to the point and your contact information is on the page as well so you can be reached easily.
Step #5: Don't forget about art and creative directors.
Like photographers, art and creative directors offer a way for actors in smaller markets to stay relevant and earn extra money. Art and creative directors work at advertising agencies and sometimes have a final say for which actors get hired for TV spots, radio commercials, or a commercial modeling project.
Step #6: Use colleges in your market to your advantage.
To help get more on-camera experience, check out your local colleges for classes where students have to shoot films. Talk with the instructor and ask how you can be considered to audition for the student films. This is a great way to get experience in front of a camera, build up your resume, and if the film is great, then you can begin to create an acting reel. You never know where that student director may wind up and he or she might cast you in a feature film sometime in the future.
Yes, living in New York or Hollywood will theoretically get you more frequent access to projects of all sizes. However, you don't need to live in those markets to be successful. All you need to do is get your material together, find an agent, be proactive and creative, and avoid sitting at home and thinking there is nothing for you in this market. IYou might have to be super scrappy but there is no reason why you can't have a successful career wherever you are.
Aaron Marcus has been a full-time actor for over 30 years. He has been cast in over 1,200 acting and modeling jobs to date. You have seen him on "Gotham," "House of Cards," "Do No Harm," "Law & Order," "Rectify," "Halt and Catch Fire," "The Wire," "Mr. Robot," and "West Wing," as well as film projects such as "Project Almanac," "Philomena," "Fishbowl," "Buck Run," "Eugene," and "A Modest Suggestion." Aaron's book, "How to Become a Successful Actor and Model," is considered by many industry experts to be the most important book on this topic and is top-rated on Amazon. Aaron has given his Book the Job workshop over 600 times spanning three continents. He also offers private online mentoring and monthly online workshops. For 3 free bonus acting and modeling tip videos, click here.
Get all of your acting questions answered by peers and experts on the Backstage Community forums!
The views expressed in this article are solely that of the individual(s) providing them,
and do not necessarily reflect the opinions of Backstage or its staff.