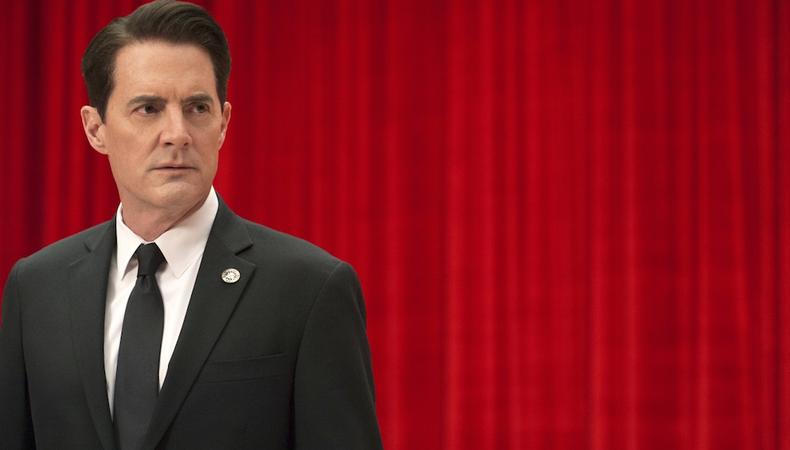 Forgo your Memorial Day plans and pencil these five events into your planner—we guarantee they're better than any barbecue. Designed to inspire and entertain, explore parts of the acting industry of the past with a collection of wigs and theater memorabilia, play voyeur with "found footage," and step inside the Red Room. And if some well-needed R&R is in the cards for your long weekend, we've got you covered there, too.
Virtually visit the set of "Twin Peaks."
If you're obsessed with the return of "Twin Peaks," don't miss your chance to visit the series' iconic Red Room. From May 25-27 at the Autry Museum, Showtime is fulfilling diehards' ultimate fantasy through 3D street art created by Leon Keer and Nate Baranowski. Judging by the piece's other pop-up appearances in New York and Portland, it's as trippy to see as it is to interact with. Instagram-worthy for sure. (Free.)
Get your la las out live.
See the film that reminded you why the acting struggle is so real—and so worth it—at one of our city's most beloved and world-famous venues. Over two nights (May 26 and 27), see "La La Land" at the Hollywood Bowl accompanied by composer Justin Hurwitz conducting his Oscar-winning score live. If that weren't enough, the night ends in fireworks—"city of stars" indeed. After its Bowl run, the production heads off on tour, so be sure to catch it before it sells out nationwide. (Tickets: $35-200)
Wig out.
As an actor, it's a safe bet you're familiar with wigs. After all, they're an essential part of the physical transformation into a character. At Jim Shaw: The Wig Museum, opening May 25, you'll experience different styles and types of hairpieces presented as contemporary art. Also included are found backdrops and other theatrical objects discovered within the landmark Scottish Rite Masonic Temple, where the exhibit is located. (Tickets: Free with reservation)
Watch other people's home movies.
A film festival like no other, the Found Footage Fest (May 25-26 at the Downtown Independent) is exactly what the title suggests: a celebration of random footage discovered at garage sales, thrift stores, etc. Expect oddities and cringe-worthy moments caught on literal VHS tape, but also comedy and commentary compliments of the fest's hosts, Nick Prueher, and Joe Pickett. (Tickets: $15.)
Chill out in the canyon.
If your idea of a great Memorial Day weekend is chilling out, shopping, and listening to some great music, Topanga Canyon's Topanga Days, May 27-29, is calling your name. After hustling your you-know-what off all week, relax and browse the scores of vendors, sample a variety of cuisines, and hear bands like Jefferson Starship at this 44-year-old fair. Don't miss Monday's parade: it's sure to put a California spin on a childhood classic. (Tickets: $15; $40 for a weekend pass)
Check out Backstage's Los Angeles audition listings!