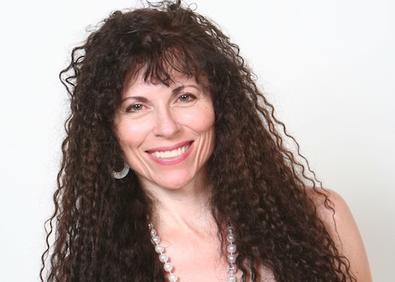 I always recommend that actors attend workshops that are not in their comfort zones. Too often I come across even experienced actors that have limited range in their abilities. It is within our nature to retreat to a comfortable place so as not to feel exposed. However, if we do not reach out beyond what we know to be a "safe zone," we won't experience growth. Because it is often the dream of most actors to find themselves lauded for their performances, be it in a film, television, theater or any other platform, it is imperative to seek out that expansion of their talents.
For example, for actors who perceive comedy as their strength, I would recommend they take classes that bring out the dramatic and more intense/serious side of what a character would feel and be. Typically this gives the actor a well-rounded approach to a role. In addition, it may offer them the knowledge that they can actually perform in another genre, rather than just the one they have grown accustomed to—which is far less limiting to their careers.
As a manager I have had many clients over the years who were great at what they did, whether it be comedy or drama for film, TV, or theater, but it became obvious that they needed to expand their range of acting. If an actor only perfects their skills for comedic roles, it is so easy to become type-casted by casting directors as the funny one in the room. Casting won't even consider the actor to be the perfect choice to play that role of the son or daughter whose parent just died. The actor needs to be able to show emotion and be able to cry on cue if possible.
The exact opposite is true for actors who only have experience with dramatic roles. Casting needs to see that you can be good at the timing of a funny line and be able to laugh and be goofy if it's needed for a zany college roommate role, or a character who's always the jokester of the group.
Yes, it's a challenge to perform outside your typical boundaries, but this is what being an actor is most about at the end of the day. Exploring every angle and personality that you possibly can in order to be as versatile a talent as possible. This is what is most valuable to you and to the casting directors watching you.
In addition, there are typically unexpected consequences of exploring an expansion of one's talents. Getting into the head of your character and analyzing his/her psychology becomes a talent itself. So often when we see a truly remarkable performance we become awestruck by the actor's ability to get inside the head of their character and in some ways become that person. If you find yourself struggling to reach out and challenge yourself, finding your way into a character's head so unlike yourself can be a great place to start.
Like this advice? Check out more from our Backstage Experts!
The views expressed in this article are solely that of the individual(s) providing them,
and do not necessarily reflect the opinions of Backstage or its staff.