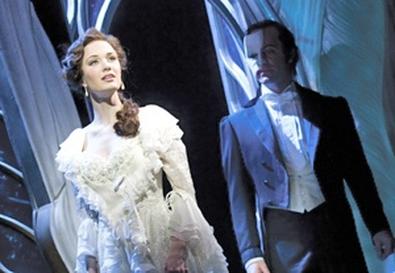 LONDON – Andrew Lloyd Webber's sequel to the hit musical "Phantom of the Opera" will reach Broadway later than planned due to ongoing problems following his surgery for prostate cancer, the British composer said on Wednesday.
"Love Never Dies," which opened recently in London, was to have opened in New York in November, but has been pushed back to the spring of 2011. Plans to stage the show in Australia next year will not be affected.
"Although the cancer has been eradicated, there have been post-operative problems," the show's organizers said in a statement regarding Lloyd Webber's health.
"These have been aggravated by recent air travel and Lloyd Webber's doctors have requested that he does not take any further long-haul flights for the time being and until the problem has been investigated."
Lloyd Webber, 62, said he was "extremely frustrated" about the delay and would focus his time on producing "The Wizard of Oz" in London while he was unable to travel to the United States.
The composer of hit musicals including "Jesus Christ Superstar," "Cats" and "Starlight Express" was treated for cancer late last year.
Love Never Dies opened at London's Adelphi Theater last month to mixed reviews, with critics generally agreeing that it did not live up to the quality of Phantom. It will be staged at the Neil Simon Theater in New York.
(Reporting by Mike Collett-White, editing by Paul Casciato)
---
COPYRIGHT: (c) Reuters 2010. All rights reserved. Republication or redistribution of Reuters content, including by caching, framing or similar means, is expressly prohibited without the prior written consent of Reuters. Reuters and the Reuters sphere logo are registered trademarks and trademarks of the Reuters group of companies around the world.