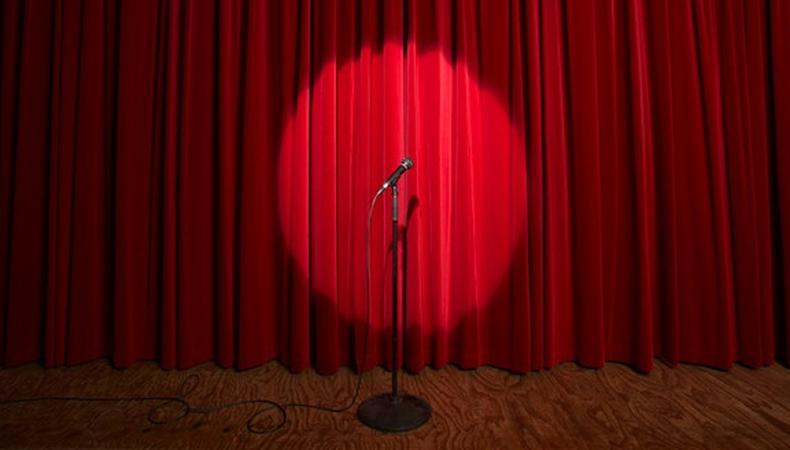 Apart from the royal family and our obsession with competitive cake making, us Brits are known around the world for our sense of humour. All over London, people are attempting to put our national talent to good use, so why not join them because you've got to laugh, right?
EVENTS
Now is the time that the UK's top comedians get out on the road—often with a TV crew in tow—to film an obligatory holiday standup DVD. Jimmy Carr is no exception and is offering a "selection of his very best jokes along with brand new material for the ultimate comedy show," so book now. You can also see Carr in a more intimate setting as he chats to philosopher and novelist Alain De Botton on Nov. 6. Jokes aside, they'll be delving into what comedy is for and the emotional benefits of laughing. (Tickets: £30)
Also on the road is cheeky, cardigan-wearing curmudgeon John Richardson with his Old Man tour and, following her Netflix special, Canadian comedian Katherine Ryan is promising glitter at her gigs. (Tickets start at £21.50)
Actor and occasional Steve Coogan sparring partner Rob Brydon is out and about this month doing stand up for the first time since his sell-out national tour and West End run of 2009. (Tickets start at £29)
Revealing all their secrets on Nov. 8 are the creators of "Taskmaster", one of British telly's most innovative comedy hits. If you've ever wondered what makes top comedians perform ridiculous tasks like making a Swedish man blush, hiding a pineapple on your person, and impressing the Mayor of Chesham, this is for you.
Although not in November, tickets for this podcast involving Jennifer Saunders (of "Ab Fab" fame) won't hang around for long, so book now and feel smug on Jan. 28 when you can be delighted you had such foresight. (Tickets: £15)
OPEN MIC NIGHTS
Every Thursday at the Constitution pub in Camden, Funny Feckers is described as one of "London's best open mic comedy nights". Granted, they said it about themselves but don't let that put you off. To perform you must bring a friend. Email bookings@funnyfeckers.co.uk for details.
Tuesdays at Shaker & Company behind Euston Station see Tom Webb emceeing Party Piece, where standup, sketch, and musical comedians are welcome. E-Mail thepangeaproject@gmail.com to book your slot.
Why not get involved with this friendly open mic night run by the Rising Star Comedy Club. They've got two nights on the go, one in Holborn on Tuesdays and one at the King and Queen on Goodge Street (Thurs/Sat/Sun). Book your slot through their Facebook page.
WRITING OPPORTUNITIES
Satirical news site Newsthump needs your help! They're on the lookout for comedy writers to help them make the news even funnier and are taking submissions right now.
Sprouts, baubles, and awful family members—Christmas is just intrinsically funny, right? Wimbledon-based Attic Theatre Company is looking for seasonal short plays for their pop-up advent calendar and if yours is elected, you get to see it performed (along with £50). Contact jonny@attictheatrecompany.com for more information before the Nov. 24 deadline.
CLASSES
There's comedy gold everywhere these days so why not mine it. Why Did the Chicken is running a two-day class on writing topical comedy on Nov. 10 and 11. It's run by an experienced comedy scriptwriter and biscuits are included. Maybe. (Tickets: £99)
Learn all about sitcom writing at this six-week beginners evening course. With an emphasis on fun-but-friendly feedback, you're sure to walk away with a new skillset. (£325)
Want to be a standup? This course might help. On Nov. 12, Perrier Prize-winning comedian Scott Capuro will help punch up your act, providing help and feedback for all. (£65)
Check out Backstage's London audition listings!