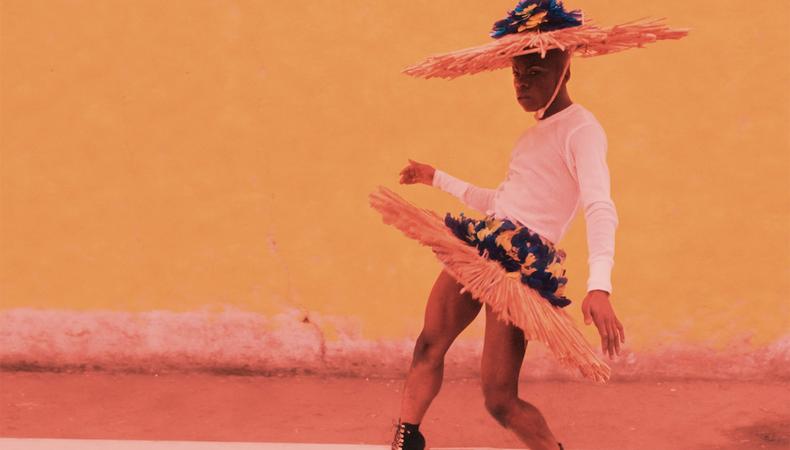 It's not just a new year – 2020 also marks the start of a new decade: the roaring twenties, the wild and hedonistic twenties, the fabulous-new-me-gonna-kick-this-decade-up-the-ass-career-wise twenties. However you see this year going, you'll need to take a well-earned breather now and then, so why not take a look at Backstage's picks for a fun start to what promises to be an amazing year!
Size matters
Directors Sofia Coppola, Michel Gondry, and Martin McDonagh all kickstarted their A-list careers making short films. It's a well-tested route to the big time, so why not do some talent-spotting and networking for your own career at the London Short Film Festival which returns to the BFI and other iconic London locations for its 17th year from Friday 10th. (£12.50)
Want to get cast in a short film? Check out our UK Auditions.
Gilliam holds forth
Director Terry Gilliam knows a thing or two about the film industry. He's been up (Brazil, The Fisher King) and he's been down (no one ask him about #metoo) but he's always been an original Hollywood voice. His new film The Man Who Killed Don Quixote stars Adam Driver and Jonathan Pryce and has been almost thirty years in the making. Clearly, there's a story to tell, and Gilliam will be at the Curzon on 14 January to tell it. (£18)
Swap Shop
With a new decade comes new responsibilities or actually, maybe old ones that we forget when we're whizzing round Primark. Feel all green and worthy while also shopping like a nutter at the Swish & Style event at Clapton Round Chapel on 11 January. The premise is simple: bring your old clothes and swap them for the clothes of a much more stylish, glamorous stranger. Easy! (Free)
Literary laughs
What do you call a library full of comedians? No, it's not another awful cracker joke (so 2019!) – it's what's happening at the British Library on Sunday 19 January, the Chortle Comedy Book Festival. Funny people who also write funny books such as Katy Brand, Adam Kay, and Mark Thomas will be taking over the esteemed literary institution and probably causing the librarians to go "shhhh" a lot. There's also a standup-packed launch on Friday 17. Sorry, librarians. (£16 Launch, £40 Day tickets)
Mind the Gap
Sometimes you read a book, sometimes you watch a short film, sometimes you take your trousers off and ride the tube, right? If you're in the latter mood then you're in luck. Sunday January 12 is the 11th annual London No Trousers Tube Ride! Yes, that's right – join other trouserless Londoners as they travel on the underground, just for fun. (Free)
More for UK actors? Check out the magazine.