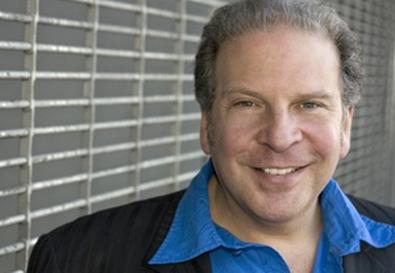 Eddie Brill, the stand-up comedian who has booked comics for "The Late Show with David Letterman" for the past 11 years, has been fired,
Laughspin.com
and the new
Mirth Magazine
reported on Tuesday.
In a "
New York Times
" profile published last Thursday, Brill caused controversy among the comedy community when he revealed that honesty and vulnerability are two of the most important qualities that he looks for in a comic. He went on to say: "There are a lot less female comics who are authentic. I see a lot of female comics who to please an audience will act like men." Karen Rontowski was the only female comedian booked on "Letterman" in 2011.
"Mirth" reports that Brill was fired "for speaking to the press without authorization," and not directly as a result of his offensive comments. Brill will continue to warm up Letterman's studio audiences before tapings, but after booking two more comics, he will be replaced as the booker by what he described to an anonymous source as "a small group of 25-year-olds."
The "Times" reported on Tuesday that "The Late Show" will now revert to its former system for booking comics. Show staffers will scout talent at clubs and other comedy venues, before inviting them to perform in showcases for a group of senior producers. The producers will then decide which comedians to book for future tapings.
Brill, 53, is a veteran stand-up comic who has also run clubs, taught comedy workshops, and programs the Great American Comedy Festival in Nebraska. He is viewed as a mentor and a sage among some younger comics. "Every comedian is a different artist, so I'm not looking for the same thing; I'm looking for originality," Brill told
Back Stage
for the 2011 comedy issue. "Even when I book someone who's brand-new, I book them with that originality in mind, because the thing about comedy is comedy never changes. Whether it was 1920 or 2020, I'd be able to distinguish who are the one-of-a-kind, soulful comedians, the ones who make a difference. Five to seven minutes gives me an idea, and I can usually tell in those couple of minutes if someone has it or not. My advice to comedians is to stay within themselves and do what they do, because if you sell out to get on TV, it just doesn't come across right."