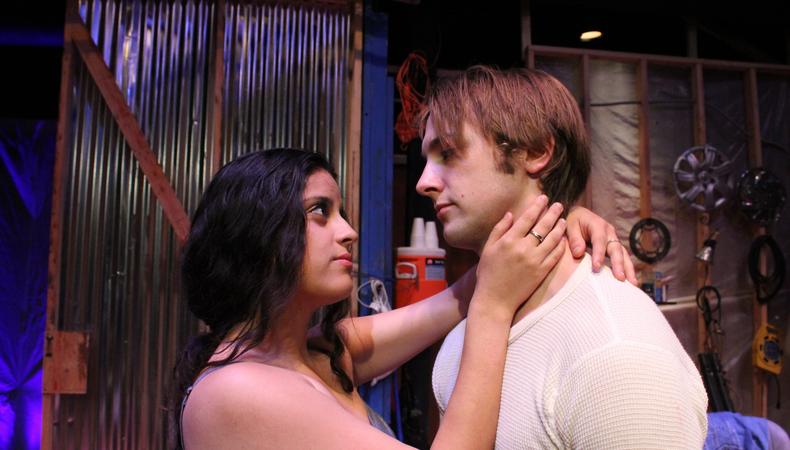 The Harold Clurman Laboratory Theater Company in Los Angeles is set to raise the curtain on a production that will challenge audiences' views on immigration and its small cast's ability to bring life to characters some may perceive as stereotypes.
"Long Way Go Down," which will have its West Coast premiere May 17, centers on Nini and Violetta, two young illegal immigrants trying to make a dangerous, smuggled crossing into the United States.
The play was written by Zayd Dohrn, the son of Bernardine Rae Dohrn and Bill Ayers, both former members of the left-wing radical group the Weather Underground Organization. The Weathermen, as they were known, conducted a bombing campaign against public buildings during the Vietnam War.
Dohrn said his writing was influenced by the politics of his family. "I'm not sure I would say that it exactly follows in the footsteps of what my parents were doing, but it's obviously related," he told Backstage. "For me, all my work is political in some way. It has to do with social power structures and dynamics."
Border security and illegal immigration have reentered the national debate, with Washington again considering an overhaul of the nation's immigration system. The increased focus on the issue is a mixed blessing, said director Don Williams. Still, he calls the play's political element "a spice that's in the dish, but it isn't the dish itself."
"The dish itself is a really great story," he said.
The play's material is personal for the cast, who find it speaks to their own family histories.
"As a Latina actress, I feel like this is a very important role for me," said Michelle Ramos, an East Los Angeles native who plays Violetta. "In my family history, my parents struggled to try and find a better life. My mom came from El Salvador. She barely got her citizenship a few years ago."
Orlando Chavez, a Laredo, Texas–born actor who plays Nini, said he felt obliged to take on the role. "For me as an artist, the reason why I came here was, through my own way, to try to make a change," he said.
Williams believes audience members will find themselves questioning how they regard illegal immigrants after seeing the play—just as he did during rehearsals, when he screened documentaries about illegal immigration for the cast. "It's made me confront some of the stereotypes I myself have and see the illegal immigrant population as human beings," he said. "I thought I was really liberal. And I realized, I'm not as liberal as I thought I was. It's opened my eyes."
Michael Keith Allen, who plays Billy, a coyote who offers to smuggle Nini and Violetta across the border, said it's been helpful learning more about the issue.
"No actor works in a vacuum," he said. "It definitely resonates. I try to stay current with events and with what my character's journey would be. There's a lot of humor infused in [the play] and a lot of humanity. You find these people are not just stereotypes. They really have something going on inside them."
"Long Way Go Down" runs through June 8 at the Art of Acting Studio on 1017 North Orange Drive in Los Angeles.