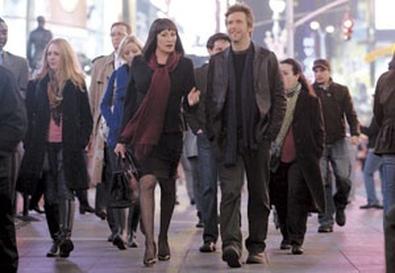 The new television season means many things. It marks the reboot of a classic 1970s series, the return of a few fan-favorite actors, and, most important, a whole bunch of casting opportunities for actors in guest-starring, recurring, and regular roles. Back Stage spoke with the casting directors of four new shows to find out what they might be looking for.
"Charlie's Angels" (ABC)
Casting director Debi Manwiller says the original is a good jumping-off point for actors trying to familiarize themselves with the show.
"Person of Interest" (CBS)
Casting director Mark Saks of Mark Saks Casting describes "Person of Interest" as " 'The Equalizer' with a 'Big Brother' element" and adds that it was the highest-testing pilot for CBS in 15 years.
"Ringer" (The CW)
Casting directors Dan Shaner and Michael Testa describe the show as having a film noir vibe. "It's twisty, turny, internal," says Testa. "Think Brian De Palma films from the '70s."
"Smash" (NBC, Midseason)
Given the subject matter and locale, a spectrum of ethnically and culturally diverse actors will appear on the show, says casting director Tiffany Canfield of Telsey + Company.