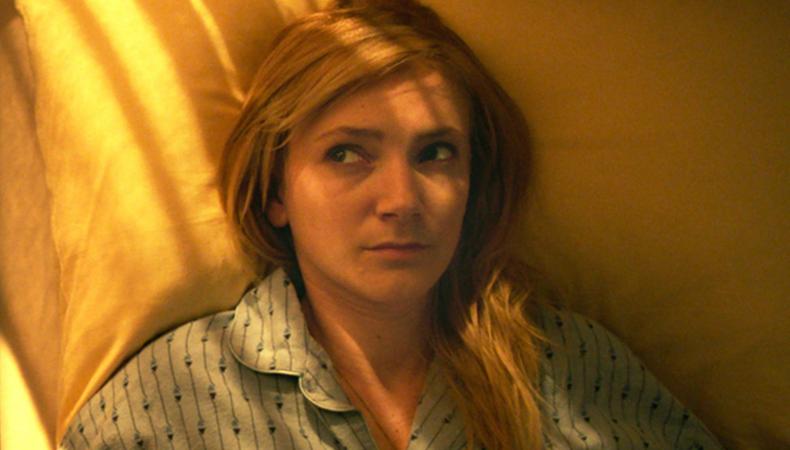 Before we dive in to this year's five foreign film Oscar nominees—"A Fantastic Woman," "On Body and Soul," "Loveless, "The Square," and "The Insult"—we should probably dissect the category itself, one that probably remains an enigma for those who will tune in to watch the 90th Academy Awards March 4.
Most know that each year five films are selected from a pool of films entered from countries around the world. But when there are so many acclaimed foreign films—take 2018 Golden Globe winner "In the Fade" and nominee "BPM"—it may be a little confusing to some as to how we got these five. At first, a committee of Academy voters narrow the nominees down to a shortlist. This shortlist consists of six films chosen by the Academy's Foreign Language Film Award Committee. But then an additional three are picked out by the Foreign Language Film Award Executive Committee. From there, the nine films are voted upon again by the Foreign Language Film Award Committee, and a secret ballot is used to determine the resulting five nominees.
READ: Everything You'd Ever Need to Know About the Oscars
Below is some more information on the foreign films nominated for Oscars this year. Tune into the ceremony this weekend to find out who wins!
"A Fantastic Woman" (Chile)
U.S. distributor: Sony Pictures Classics
Synopsis: With seven feature length films under his belt, Chilean director Sebastián Leilo finally got major international awards attention with "A Fantastic Woman," the first of his works to be nominated for an Oscar. The film follows Marina Vidal, a trans woman who not only loses her partner but is also forced to confront the scrutiny and suspicion of his family in the face of his death. It's anchored by a stunning performance from lead Daniela Vega, who captures Marina's strength, her need to be resilient in the face of bigotry, and also her deep vulnerability at the sudden loss.
Premiere history: "A Fantastic Woman" first debuted in competition at the Berlin International Film Festival in February 2017. There it won the Silver Bear for best script and a Teddy Award—which honors LGBTQ films—for best feature.
Where can I watch?: After making festival rounds, "A Fantastic Woman" was given a limited release in the states Feb. 2.
"On Body and Soul" (Hungary)
U.S. distributor: Netflix
Synopsis: Although it sounds pretty bleak—and can indeed be difficult to watch at times—Ildikó Enyedi's "On Body and Soul" is ultimately a romance film, more Michel Gondry than Lars Von Trier. The love story between Mária and Endre takes place in a slaughterhouse, where they are both employees. It sounds simple enough, but Enyedi, a Hungarian director who won a top prize at Cannes for her 1989 film "My 20th Century," goes a step further. Mária and Endre don't just interact at the slaughterhouse, but every night when they go to bed they meet in their dreams, as deer. It adds a layer of tenderness to a film that could have been beyond brutal, given its setting.
Premiere history: Like "A Fantastic Woman," "On Body and Soul" also made its world premiere at the Berlin International Film Festival. It won the top prize, The Golden Bear, and also took home the FIPRESCI Prize and the Prize of the Ecumenical Jury, a special award that was created to honor movies that "reveal the mysterious depths of human beings through what concerns them, their hurts and failings as well as their hopes."
Where can I watch?: Even though it was available to see in theaters for a bit, the film is now only available on Netflix, where it was released on Feb. 2.
"Loveless" (Russia)
U.S. Distributor: Sony Pictures Classics
Synopsis: Alexey, a 12-year-old, is an unhappy kid for good reason. In Andrey Zvyagintsev's ultra-bleak "Loveless," the follow-up to his acclaimed "Leviathan," we are positioned to believe that the film will follow Alexey's life as his parents are undergoing a messy divorce. Then he goes missing, and instead "Loveless" becomes a portrait of the two parents, who at first treat his disappearance with disconcerting ambivalence, but soon are searching all over Moscow for signs of their son. There's nothing tender about the film, but in the way it chronicles this disintegrating marriage, we also get a moving portrait of contemporary Russian values.
Premiere History: "Loveless" made its debut at the 2017 Cannes Film Festival, where it won the Jury Prize. It then made its way to Russian theaters on June 1, shortly after the festival concluded.
Where can I watch?: The film was given a limited U.S. release on Feb. 16, just in time for the Oscars.
"The Square" (Sweden)
U.S. distributor: Magnolia Pictures
Synopsis: Many considered Ruben Östlund's "Force Majeure," the feature he made before "The Square," to have been cheated of an Oscar nomination. The biting satirist returned this year with "The Square," a vicious deconstruction of today's art world. It tells of a Swedish curator who is put in charge of a new exhibition, and must figure out the best way to advertise it. It sounds pretty simple, but Östlund has made a film that's not only hilarious in its take-down of modern art's pretensions, but also a cutting drama that shows just how deep greed can go.
Premiere history: "The Square" won the Palme d'Or, the top prize, at the 2017 Cannes Film Festival. It later made its North America debut at the Toronto Film Festival.
Where can I watch?: Although released in the U.S. on Oct. 27, "The Square" can still be found at some select theaters leading up to the Oscars. It's also available to rent on Amazon, YouTube, and Google Play.
"The Insult" (Lebanon)
U.S. distributor: Cohen Media Group
Synopsis: "The Insult" may not have been the most talked-about foreign film leading up to the Oscars, but that doesn't mean it isn't a drama worthy of attention. Timely as ever, Ziad Doueiri's film takes a look at a seemingly insignificant squabble between a Lebanese Christian man and a Palestinian refugee who is brought in to fix a drainpipe. What ensues, however, is a grand confrontation that leads their argument to court and widespread media attention.
Premiere history: "The Insult" first played at the Venice International Film Festival in late August and early September, where Palestinian actor Kamel El Basha won the Volpi Cup for Best Actor.
Where can I watch it?: "The Insult" was released in New York on Jan. 12, and has since gotten a limited release in select theaters.
Check out Backstage's film audition listings!