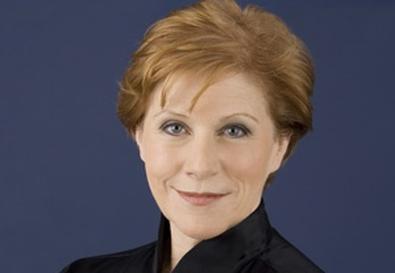 "January 2010 feels like about a decade ago," said Roberta Reardon. The American Federation of Television and Radio Artists president can be forgiven for feeling a bit tired after the year that just passed. In early 2010, AFTRA rearranged its negotiation schedule to accommodate a return to joint bargaining with the Screen Actors Guild on the scripted network prime-time and TV-theatrical contracts. In November, those negotiations yielded a tentative deal with producers that is expected to be ratified this month by the memberships of both unions.
On Jan. 7, Reardon and her SAG counterpart, Ken Howard, will team up in Los Angeles for the first in a series of "listening tour" meetings to discuss with members a topic that will dominate conversations in both unions in 2011: merging AFTRA and SAG. Reardon spoke to Back Stage about the accomplishments of the year past and the challenges in the year ahead.
Back Stage
: Now that the scripted television prime-time contract is all but in the rearview, I wanted to get your impression of how the negotiation process went.
Roberta Reardon:
By and large I thought the process worked really well. I think that the front table, the negotiators for both unions, worked remarkably well together. We are blessed with some of the best labor negotiators in the business, both in AFTRA and in Screen Actors Guild. I must say that Kim Roberts Hedgpeth is really a remarkable labor leader, and it was really wonderful to watch her work with David White, who is also quite skilled. And my relationship with President Howard is great. I enjoy working with him. It's a good partnership.

Back Stage:
How important were the gains made in pension and health?
Reardon:
Huge, really huge. I think that sometimes people don't really understand how large a gain that is. We've bumped up the contribution rates on all of our contracts over the last 10 years a little bit at a time, but 1.5 percent in one session is an enormous increase and a tremendous amount of money. This is a very healthy contract, so they're going to be putting a lot of money into our pension-and-health and health-and-retirement plans, and both unions really need it. I have not spoken to anybody in the labor movement who has not had the same experience. You are now going to the table bargaining more for contributions for health and retirement than for wage increases, and that's a very difficult place to be.
Back Stage:
The point of the contract that has been the biggest target of criticism has been the giving up of mandatory first-class travel for actors on certain flights. How was that concession come to?

Reardon:
We knew early on that that was going to be an issue for the employers, because they signaled it pretty clearly. They made a presentation talking about how much money they spent on first-class air travel, so we were aware that this was going to figure into the conversation at a pretty high point. But I have to say that these terms are pretty similar, almost identical to what has been in the commercial contract since, I think, 2000. I know that it feels like a step backwards for some performers, because they're not getting that particular kind of air travel, but I have to say that in many parts of the business world and, frankly, many parts of the labor world, flying first class is a very rare opportunity. I really believe that it afforded us a higher increase in our health and retirement, and it frankly makes us more competitive. If you're an actor living in Hollywood and the choice is to fly you to New Mexico or to hire somebody locally, being able to have to only pay coach to fly you to New Mexico is going to figure into your being hired.
Back Stage:
At the beginning of 2010, AFTRA and SAG hadn't agreed yet to return to joint bargaining on AFTRA's scripted network prime-time contract and SAG's TV-theatrical contract. At the beginning of 2011, the two unions are taking steps to explore merger. How did you get from there to here?
Reardon
: The call for a unified union, the successor union—that has been a conversation that has certainly grown over this year. I think the AFTRA officers' letter [calling for "one media and entertainment union for all actors, performers, and broadcast journalists"] came out in April out of our understanding that unifying these two unions is to be wished for, but it needs to be thoughtful and done appropriately—not just unions superglued together. I think that everybody understands that this is a topic clearly on many people's to-do list, and we understand the urgency with which members look at this issue. So we are moving ahead appropriately.

Back Stage:
There are folks who say that merger could be done by the end of 2011. Is that realistic?
Reardon:
You know, I think that's pushing it. I think that early 2012 for a ratification vote is probably a more realistic approach, but this is me talking about fantasy timelines, because we're not anywhere close to that yet. I know that the 2003 attempt took, from the first meetings to the ratification, less than a year, and that was a very, very fast timeline—and people complained about it.
Back Stage:
Another idea that has been floated is merging the health and retirement plans of the two unions before actually bringing the unions together. Does that make sense to you?
Reardon:
No. In fact, I think it would probably destroy both health plans. Usually what people talk about is cross-crediting—you can direct where your earnings go. It sounds wonderful. But the problem is that you would have people testing into one plan or the other at a low rate. Remember, we test into artificially low rates hoping that we have higher earners who support those of us who don't make as much. You could devastate one or both plans by having people switch back and forth. Certainly, once we create this successor union, the trustees are on notice that they're going to have to sit down and have those discussions and do it appropriately.
Back Stage:
Does Equity figure at all into the conversation about one union?
Reardon:
I would love to have Equity figure into this conversation. The first conversation has to be between AFTRA and SAG as the recorded-media unions. Going down the road, it's very clear to me and to many people who work in all three unions that it is a rare performer who only does live entertainment or only does television commercials or only does TV series. All of us work in lots of different venues. Going forward, that's going to blur even more.
Back Stage:
The move toward a single union may be the biggest issue on the plate in the new year, but what else are you looking ahead at?
Reardon
: Well, it's funny. Yes, it is going to be a very time-consuming issue for both unions. But for AFTRA, we also have other issues in front of us that are going to require a lot of attention. We have negotiations. The Interactive Media Agreement expires March 31. The Industrial/Non-Broadcast Code, which we're going to do jointly with SAG, expires April 30, so we're starting those [wages and working conditions meetings]. The AFTRA Network Code is the front of the book, and that is, I think, 80 percent of television, everything except network prime time. That is our largest contract, and that expires Nov. 15, so we'll be starting preparations for that. Network Code is such a large area because it's daytime serials, first-run syndication, variety, reality, game and talk shows, sports, morning news, magazine programs. It really employs a lot of people and a lot of different kinds of work. That's a gigantic negotiation. We also have more than 200 local TV and radio station agreements that need to be bargained at local tables. We also are organizing audio books. And of course in Seattle in July we have our convention.
Back Stage:
You guys will elect a president at that convention. Will you run for re-election?

Reardon:
I do believe I will probably run for re-election, mainly because I feel that we are in the middle of a very important process. I would like to stay on for two more years and see if we can finish this process and be successful in it. If my members are willing to elect me, I would be very happy to serve one more term.