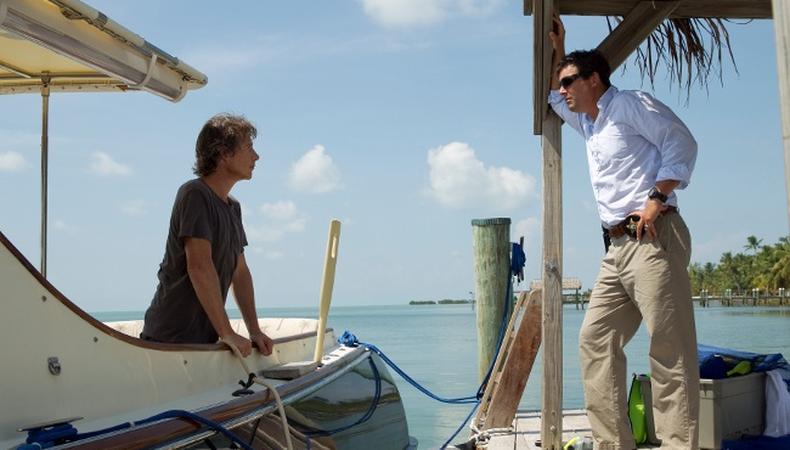 Come January, the actor's landscape in Florida could look very different. Representatives in the House and the Senate will reconvene to possibly revitalize a program that would once again put the Sunshine State in competition with its neighbors and some of the country's leading film production states: Louisiana and Georgia.
Just under a decade ago, Florida ranked No. 3 in the country for film productions shot in-state, riding on the tails of New York and California. But a mixture of conservative politics and competitive tax programs in 37 other states left Florida lagging behind with a nearly $300 million incentive budget for film, television, and video production that was depleted two years earlier than expected. With no plan to re-up on funds, government officials have provided little financial help for producers and filmmakers in the last three years.
Now, according to the council for the Palm Beach County Film and Television Commission and Film Florida President Michelle Hillery, the industry is pushing what could be the country's most conservative film program before the current program's July 2016 cutoff. Film Florida, a nonprofit advocacy association, is working in tandem with commissioners and tourism corporations such as Visit Florida to "go back to the drawing board" for what's realistically approvable; the tentative conclusion has fallen in the realm of shifting focus away from an incentive program and toward rebates, grants, and filmmaker scholarships.
"We're working on getting a rebate approved to attract and retain production, meaning the rebate [on in-state expenditures] and the dollars given back [to producers] will be limited by rolling the 20 percent base back to a 15 percent base, and moving the maximum rebate from $8 million to $4 million," Hillery told Backstage.
Current major productions filming in Florida include Netflix original series "Bloodline," set in the Keys and starring Emmy winner Kyle Chandler and Ben Mendelsohn, and "Ballers," the Miami-set dark comedy with Dwayne Johnson playing a retired NFL player turned financial manager. Both were shot in-state and renewed for a second season.
"We can't allow this program to sunset in January; if that happens, it'll be a direct reflection of Florida not wanting this business—period," said Hillery, who stressed the focus shouldn't be on the productions themselves but on the Floridians who would be out of work in an industry they used to dominate. "What we're trying to stress here is that it will be a quick exodus of high-skilled, high-paid jobs—these aren't minimum-wage jobs—that will be fleeing the state, even more so than what we've been seeing."
Hillery noted that Florida is currently surrounded by locations that offer tax breaks but understands the desire to ensure funds won't be lost to the entertainment industry.
"I will support incentives that give a great return on investment," she added. "But I don't think anyone can argue that this industry doesn't have substantial economic and tourism benefits. It's just about how we show that [to government officials] on paper."
Inspired by this post? Check out our audition listings!