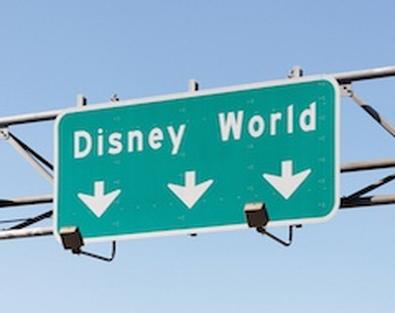 TGIF and thank God there are a bunch of jobs for you to apply to! Here are 10 including three auditions for Walt Disney World in New York, Los Angeles, and Kissimmee, Fla. In addition to theme park gigs, we've got film, TV, and student projects on offer. Check 'em out!
"DR. SEUSS' HOW THE GRINCH STOLE CHRISTMAS"
Creatives are casting Cindy Lou and Annie Who for the New York City Equity production of "How the Grinch Stole Christmas." Auditions for the two tours are May 16 and 17. Rehearsals begin Oct. 19 and Oct. 20 for the Nov. 6–Dec. 27 and Nov. 20–27 runs that pay $500/wk.
"HELLER SHORTS: A LITTLE BIT LONGER NOW"
The Heller Theatre Company is casting general roles for a collected series of short plays for its June 18–21 production in Tulsa, Okla., which will feature local actors, playwrights, and directors.
"ENIGMA"
Filmmaker Katya Vass is casting her female lead as well as several supporting roles in a film about an orphaned woman who decides to exact revenge against the corporation who killed her family by teaming up with a group of people with similar goals. The thriller-action-drama begins feature-length rehearsals in June and will shoot July through August in Los Angeles. The roles pay $100/day.
WALT DISNEY WORLD, HOLIDAY DANCERS/VOCALISTS, NYC ECC AND OPEN CALL
Casting director Darla Hayward is seeking female vocalists and dancers of varying genders for Walt Disney World's 2015 holiday season in Orlando, Fla. Auditions are June 8 and 9 for contracts that run from October to January 2016. Auditions for the same positions are also happening June 1 in North Hollywood, Calif., and Kissimmee, Fla., on June 19.
"DEVIOUS MAIDS"
Background actors to play cafe patrons are being sought for the Georgia-based production about class warfare told through the eyes of a group of Hispanic maids. The show was created by "Desperate Housewives" creative Marc Cherry and will shoot this scene May 11 in Stone Mountain, Ga.
"TERRORTORY"
A horror anthology "in the vein of 'Creepshow,' " the 1980s show brought to us by Stephen King and George A. Romero, is seeking its two female leads, Siren and Carly, worldwide. Nudity will be required and the show shoots June–July. Pay is commensurate with experience.
"UCLA'S GOT A BRAND-NEW EXCUSE"
Creators are casting roles for a "Fresh Prince of Bel-Air" parody about Will Smith dealing with the absence of his father. This is a student project casting out of Los Angeles.
HARTFORD STAGE, 2015–2016 SEASON
Equity actors are being sought for this Hartford, Conn.-based theater company whose season runs Aug. 18 to June 5, 2016 with a possible extension through June 19. This year's season will include "Romeo and Juliet," "The Body of an American," "An Opening in Time," "Anastasia," "Rear Window," and "Having Our Say."
Inspired by this post? Check out more of our audition listings!