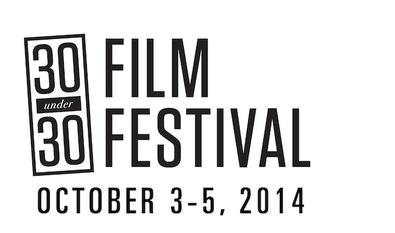 To stay ahead of the industry curve, both professional and rising actors should be on the constant lookout for potential new collaborators; film festivals are a great place to start the search.
Tonight kicks off the 2nd annual 30UNDER30 Film Festival in New York City, spotlighting 30 filmmakers from seven countries selected out of nearly 200 submissions. This year's screenings include two feature films and 28 shorts competing in select categories including best director, best international short film, filmmaker to watch, and best documentary short.
"30UNDER30 is a resource where films and filmmakers can reach audiences and cultivate a deeper film culture," says founder Sebastian Rea, who started the fest and raised the funds needed through crowdfunding website Seed&Spark.
Designed to expose film lovers to new types of stories, this year's filmmakers hail from the U.S., Korea, Italy, Puerto Rico, Spain, India, and Australia. Selections include "Under The Table," a short comedy directed by Tribeca Film Institute Fellow Grace McLeod that was featured in The New York Times and on NPR; short film "Week Night Stands" co-written and co-directed by actor Davi Santos ("Mr. Box Office"); feature film "Nothing in Los Angeles," directed by Tisch School of the Arts NYU grad Rob Herring and Alexander Tovar, an L.A. native who wrote his first opera by age 10 and studied with Philip Glass after high school; and returning for the second year, Brooklyn-based director Connor Hurley with "Skook," about a New York fashion student who returns to her hometown and finds herself in an unexpected relationship with her former high school bully. "Skook" won the Jury Prize for best narrative feature at the New Orleans Film Festival.
30UNDER30 will run from Oct. 3–5 at various venues around New York City including Tribeca Cinemas' The Varick Room and SubCulture. Q&As and networking opportunities with drink specials will close each evening.
For more information including tickets and the festival's full schedule, visit 30under30ff.com.
Inspired by this post? Check out our film audition listings!