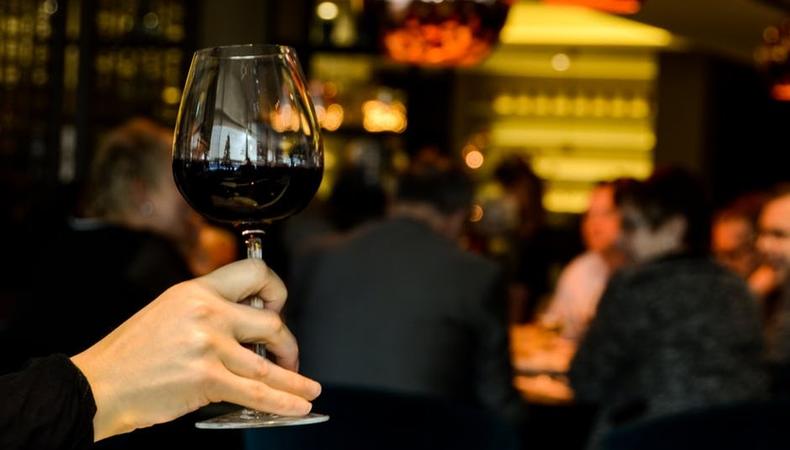 We won't dwell on the role booze can play in any actor's life: celebration, despair, anywhere in between, a sip of something sparkly (or red or brown or clear) is often exactly what the doctor ordered. However, a dinner between friends can quickly become astronomically costly when liquor is factored in. So what's a working actor to do to merrily imbibe without breaking the bank? Well, since you asked, here are some of the best BYOB spots around Los Angeles. Bottoms up, then.
Malibu Seafood Fresh Fish Market & Patio Cafe
Where: Malibu
The deal: If that mouthful of a name doesn't give you a clue, this seafood-specializer is the real deal, owned and operated by commercial fishermen. Enjoy some of the freshest and finest of the sea's offerings while seated on the outdoor patio that overlooks the ocean. Surely that painted picture also includes one or several bottles of white wine.
Bloom Cafe
Where: Pico Blvd.
The deal: Balance out your alcoholic splurge with Bloom Cafe's menu that focuses on dishes both unequivocally healthy and delicious. To wash down its variety of bowls, salads, and sandwiches, you can offset your red wine or beer with a colorful juice. After all, life is about harmony.
Cha Cha Chicken
Where: Santa Monica
The deal: After a long and stressful day on the beaches of Santa Monica, you'll need to unwind, and you should consider doing so at Cha Cha Chicken. The spot's classic California vibes match its Mexican-infused menu which features extensive and scrumptious chicken options (duh), but doesn't exclude vegetarians with items such as the mega-popular spinach quesadilla. Bring in your own cerveza to take your chill to the next level.
Colori Kitchen
Where: Downtown
The deal: There is no pairing on this green earth more perfect than Italian food and red wine. No one agrees more than Luigi Barducci, Colori Kitchen's Italian-born owner and chef. Through the restaurant's quaint storefront, indulge in signature dishes like the capellini puttanesca or the fan-favorite tagliatelle alla bolognese, both of which cry out for a dark red wine that can be purchased from any number of the nearby liquor stores.
Masa of Echo Park Bakery and Cafe
Where: Echo Park
The deal: Three words: no corkage fee. Not only can you bring in your booze of choice to wash down Masa's bevvy of deep dish pizza and pastas, but it won't even cost you the usual extra few dollars to uncork your bottle. Whether deep dish is your pizza of choice or you ride and die by New York thin crust, we can surely all agree on the virtues of no added cost liquor.
Book yourself a reason to celebrate! Check out Backstage's L.A. audition listings!