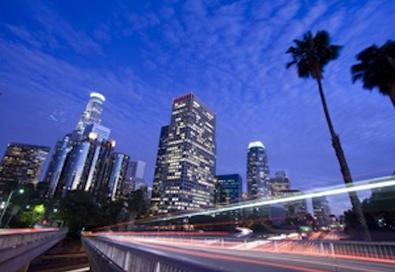 The industry erosion continues: On-location production in the Los Angeles area slid 13% in the fourth quarter, yielding a 19% plunge in such shoots in 2009.
Production permit service FilmLA on Thursday unveiled yearly stats showing the sharpest decline since tracking began in 1993. The non-profit group recorded 37,979 permitted production days in 2009, compared to 47,117 in 2008.
"This annual report reinforces the need for the positive steps being taken by the Los Angeles City Council and Mayor Antonio Villaraigosa to attract more filming to the city," FilmLA president Paul Audley.
City officials recently pledged to step up efforts at easing bureaucracy for locally based productions and to investigate other means of reversing so-called runaway production.
Film production increased in the fourth quarter by 14%, and 21% more commercials were shot on location, but the bigger category of TV shoots were off 33%. Some 35% fewer TV dramas received on-location permits in the latest quarter than a year ago, while sitcom activity fell 11% and on-location reality shoots were off a big 49% and TV pilots 41%.
For the year, film production fell 30%, television 17%, commercials 12% and miscellaneous other categories 21%.
FilmLA said the declines would have been worse if not for California's recent tax-based production incentives.
– Nielsen Business Media