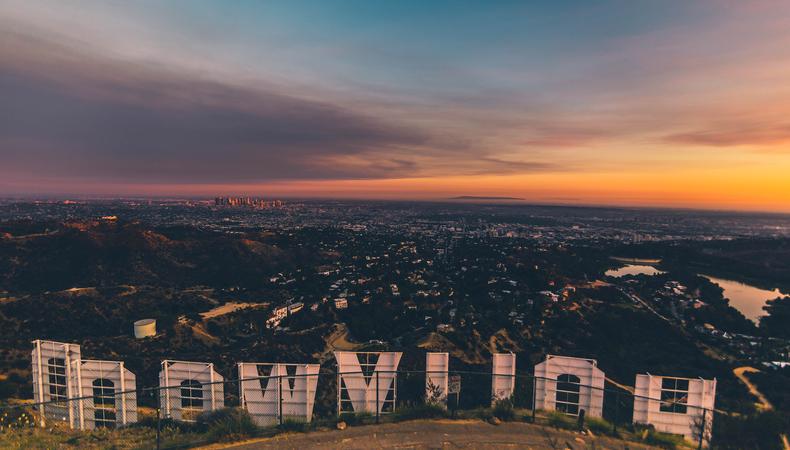 Los Angeles is currently the epicenter of the COVID-19 pandemic; despite that, film and television production has continued. In response, the Los Angeles County Department of Public Health sent a letter to industry leaders asking for them to pause production, which had been slowly resuming since the summer. SAG-AFTRA President Gabrielle Carteris and National Executive Director David White responded on Dec. 29 stating that most productions will remain on hiatus at least until mid-January.
The union ensured it is "closely monitoring the recent surge in Covid-19 infections along with the reported lack of intensive care unit beds throughout the state of California and particularly in Los Angeles County. This is deeply concerning to us all and we have taken immediate action to connect with our epidemiologists and public health experts regarding the surge in cities across the nation."
LADPH reminded filmmakers that "travel for production purposes is currently not advised." Travel within the state is still allowed but the LADPH said that it increases the risk of infections "by making it more likely that people will end up together in vehicles or indoors in less-controlled settings." Said the LADPH: "Hospitals are full virtually everywhere, keep cast and crew close to home."
The letter from the LACDPH was obtained and made public by FilmLA, which distributes production permits for L.A. County. While there have been isolated infections on different sets, no coronavirus outbreak has been traced to a film set. According to LADPH, this is because the film and television industry have taken precautionary measures to limit person-to-person contact, such as "moving more work outdoors, delaying higher-risk work, and putting some productions completely on pause."
"Although music, TV and film productions are allowed to operate, we ask you to strongly consider pausing work for a few weeks during this catastrophic surge in COVID cases. Identify and delay higher risk activities, and focus on lower-risk work for now, if at all possible," continued the letter.
Los Angeles County just announced a required 10-day quarantine period for anyone who has traveled outside the county, who then enters the county. According to Governor Gavin Newsom in a briefing, Los Angeles is now the epicenter of the COVID-19 pandemic, with 12,000 to 15,000 new cases a day.
According to the Center for Disease Control, California currently has the second-highest COVID-19 infection rates in the country. The ICU capacity in Southern California is effectively 0% for coronavirus patients. The state of California is currently under a stay-at-home order. In addition, Southern California and the San Joaquin Valley have been under a stricter regional stay-at-home order where private gatherings are prohibited, and only critical infrastructure and retail are still operational.
Meanwhile, FilmLA is currently receiving an average of 39 new permit applications per day. Approximately 40 feature films began shooting in L.A. County in November.