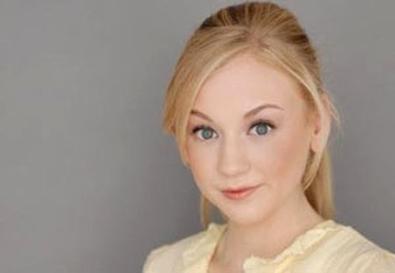 Has anyone seen my notebook? It's a small, 100-page spiral white notebook with pastel pink, purple, and green polka dots. I haven't written in it since Monday on the plane from Phoenix to Dallas. I was pretty busy Monday and Tuesday getting settled and getting ready for Dallas opening night. I realized I was missing this notebook Wednesday and proceeded to tear apart my two suitcases and purse trying to find it. I checked my dressing room at the theater about a million times until it occurred to me that the only place my little notebook could be was on American Airlines flight 1366.
What did this notebook have in it that was so important? Oh, I don't know—nothing expensive but also nothing easily replaceable. There were many pages of extensive to-do lists. There were first and second drafts of poems and songs, as well as even more unfinished ideas for songs and poems. There were quotes from books or posters I've seen and wanted to remember. There were notes from Tony Award–winning director Anna Shapiro from rehearsal last Thursday. There were names of people I thought I should try to remember.
I called American Airlines about my notebook and was directed to their lost-and-found answering machine. A nice computerized lady assured me that my information had been recorded and if my lost item was recovered, I would receive a telephone call. It's been quite a few days now, and I haven't received a telephone call. I have a pretty good feeling that my ratty little notebook I bought at a CVS in Hartford, Conn., got thrown in the trash or recycling bin with the other magazines and newspapers left on the plane. But I'm still holding out a little hope.
Perhaps someone in the Back Stage blogosphere was taking American Airlines flight 1366 on Jan. 11 from Dallas and sat in seat 15F right after me. Perhaps you found the white notebook, flipped through the pages, and were riveted by some of my unfinished poems, including "Cubicle Hero," "Dirty Laundry," and "Pretty Jeannie." (Just to name a few.) Perhaps you were less impressed with the number of unchecked boxes on my never-ending to-do lists. And perhaps you were even disgusted or humored by my ongoing discussion of the pros and cons of being single for the rest of my life. Guess what? I don't need to be judged.
Last night, me and some of the other cast members went out for dinner. We talked a bit about my lost notebook. Then we recalled that almost every cast member has left little things here and there in different cities as we travel the country. Maybe someone left some shampoo or a coat or scarf. Someone said they've been leaving socks at every hotel and laundry room, and they are running out. I guess, as we are traveling around the country, we're not only leaving a mark with our performance but with our possessions. By the end of tour there will be little traces of the "August: Osage County" cast all over the hotels and airports of the USA. I guess I'm just taking my turn leaving traces with my little notebook.
But really, if you have my notebook, can I have it back? It's a very personal item, and no matter how much you are enjoying the scribbles of my scattered brain, it is not your notebook. It's mine, and I want it back. Please? If you find it and return it, I'll buy you front-row tickets to "August: Osage County." Woohoo!
Until then, I've bought a new hot-pink notebook, and I'm taking better care to not leave it just lying around and to record really important and profound thoughts deep in my computer files—and as Facebook status updates.