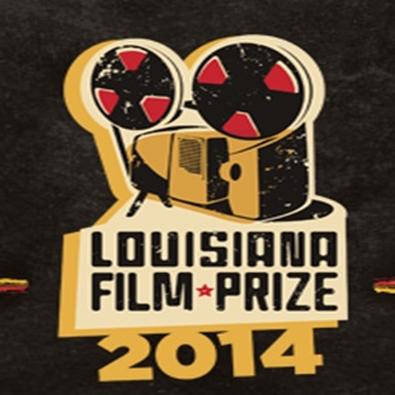 A hopeful crowd of indie moviemakers raised a traditional shot of tequila toasting the 2014 Louisiana Film Prize in Shreveport on Aug. 12. The festival, which is celebrating its third year, received over 100 submissions of films ranging from five to 15 minutes long. The top 20 finalists will compete in October for a whopping $50,000, one of the country's largest cash prizes for a short film competition.
"The Film Prize has claimed its place in the indie filmmaking world as one of its premier competitions," said Executive Director Gregory Kallenberg in a statement. "We are incredibly excited about this year's group of films and being able to show this work to our jury and the Film Prize audience."
Because the grand prize winner will be chosen based on the festival audience's votes as well as a jury of industry professionals, finalists are encouraged to increase their chances of winning by promoting their films and enlisting support from their community. "Louisiana Film Prize Fest Weekend has become part Sundance, part Lollapalooza, part American Idol," said Kallenberg. "As the filmmakers lobby for their vote and interact with the public, there is an atmosphere in the air that can only be described as 'electric.'" The festival encourages a healthy spirit of competition leading up to Oct. 10–12, when the top 20 will be screened with great fanfare.
In addition to the $50,000 grand prize, the top five films will receive distribution through Shorts International on iTunes and go on to other festivals across the country. The Film Prize also gives out $15,000 in filmmaking grants, further solidifying Louisiana's growing stature in the indie film industry. Over the past three years, the festival has injected an estimated $5 million into the local economy.
Festival participants were required to produce their films in northwest Louisiana, where movies such as "Olympus Has Fallen," "The Iceman," and "The East" have shot scenes. "We are hoping to help galvanize the idea that Louisiana is a film capital," said Kallenberg. "The real goal of the Film Prize is help show filmmakers that you can create all types of film here."
For the full list of winners, visit www.lafilmprize.com.
Inspired by this post? Check out our film audition listings!