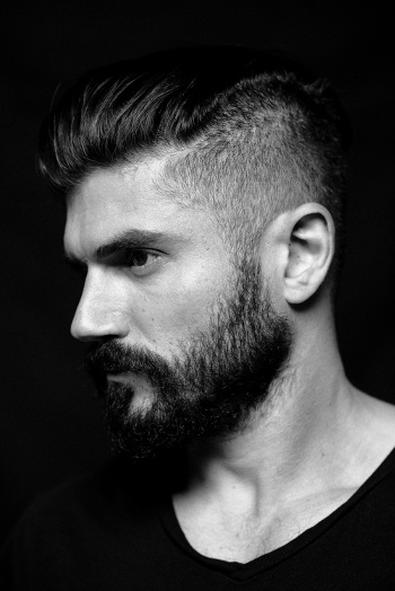 Looking at Andrew Levitas' sculptures, paintings, and photographs, two things are evident: He's a man who likes to mix his media, and his fascinations are long-standing. His award-winning artwork foreshadows themes that are seen in the latest medium he's decided to tackle: film. In the piece "Metalwork Photographic Sculpture Eggs," iridescent human skulls are imprinted on the metal.
"Lullaby," Levitas' directorial debut, examines ideals of freedom, using the right to die, career choice, and family to paint a picture that's carried by a talented cast. For the artist, the actors he chose—including Garrett Hedlund, Amy Adams, Terrence Howard, Richard Jenkins, Jessica Barden, Anne Archer, and Academy Award winner Jennifer Hudson—were ones who would be able to fully tap into their characters and understand their place in life, but also capable of contributing as collaborators.
"I'm a fine artist and I spend most of my time working alone, creating work only reflective of my own feelings and my own skills and limited by my physical abilities," explains Levitas, a New York City native who also wrote the film's screenplay. "I can't sculpt something I can't sculpt; I can imagine it, but it's not getting made. In the instance of 'Lullaby,' the entire point was to find great artists to collaborate with who could elevate it beyond anything I could touch on my own."
"Lullaby" follows self-exiled Jonathan (Hedlund) who turned his back on his wealthy family to pursue a music career. When his father (Jenkins) decides he wants to be taken off life support after 12 years in the hospital, the family is forced to move beyond their disagreements.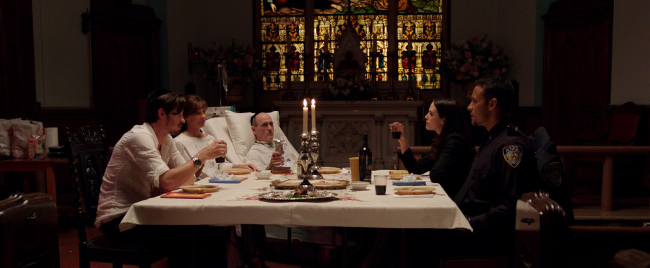 "My father was under similar circumstances," Levitas says. "With all the lessons and experiences that he had provided and given me and my sister up until then, none of them seemed to be as powerful as the ones he gave us in the last days of his life. He made a choice to create a teaching opportunity and help us begin the mourning process and reconnect with each other; it was a beautiful gift he gave us."
As a director, Levitas says he couldn't have found a better lead actor than the one he had in Hedlund. For him, Hedlund's "deep, spiritual, and connected" personality, combined with the cerebral approach he took to the role, assisted in the building of Jonathan's emotional walls prior to their dismantling as the film progresses.
"I never had the ability as an actor to do what I would ask of my actors," says Levitas. "I always felt much more comfortable creating something. I think my ability to be honest and forthright comes out when I'm alone in the room as opposed to when there's 50 people staring at me. What I did benefit from was to see language and how different actors are and how they each digest and figure out and work with material."
For the director, specificity is what makes any story worth telling. "Knowing what you're trying to say, connecting properly, and really, truly understanding what's going on and what you're trying to express in the most specific way possible. Artists can be lazy, regardless of their medium, and it comes across. The ones that are specific and connected and consistent are always clear to any viewer."
"Lullaby" is in theaters and on VOD today, June 13.
Inspired by this post? Check out our film audition listings!