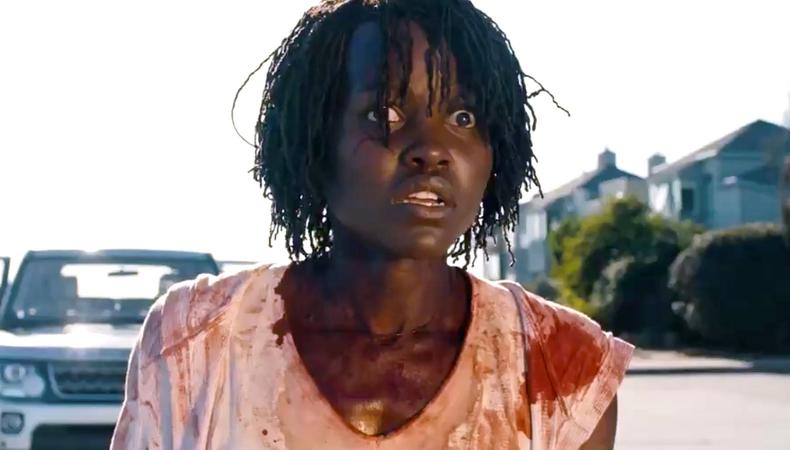 Lupita Nyong'o is no stranger to emotionally and physically demanding roles. From her Oscar-winning debut as the victimized slave Patsey in "12 Years a Slave," to the headstrong and domineering Nakia in "Black Panther," and now to Adelaide Wilson and her malicious counterpart, Red, in Jordan Peele's "Us," the inimitable, Yale School of Drama–trained actor never shies away from a challenge.
That said, she's also no stranger to the nerves that crop up with each new job and first day on set.
"As actors, you become an expert at starting over," she says in an interview with Backstage. "Every single role brings with it an ignorance and an insecurity, and so you have to approach it with the same curiosity and humility. I'm always nervous—doesn't matter how many times I do this. But I remind myself it's because I care."
READ: Self-Care: An Actor's Secret Weapon
One of the ways she's learned to overcome that fear since launching into the Hollywood spotlight is to face these challenges and acting hurtles knowing that failure is an option. It's a practice she recalls picking up while working with filmmaker Steve McQueen on "12 Years a Slave": "Steve would say, 'Fail and then fail better!' And that environment was so liberating," she says. "It's not about getting it right. It's about getting it truthful."
Nyong'o further finds her character's truth through the technical homework required of any actor hoping to do their best once the camera's rolling. That process begins in the audition room. "I give myself homework when I have an audition," she says. "I give myself goals, and that's how I check how I'm doing. It can be something simple like 'listen,' or 'find your feet.' And then afterward it's an assessment, so in a way it's not about booking the job or not. It's about what I learned as an actor about that character. And if I can pinpoint something, then I'm in good shape. And if it's all a blur, then not so good."
When all is said and done, however, it's as important for an actor to wash themselves free of a trying role as it is for them to get ready for it. Nyong'o's secret is practicing self-care, even when time is limited between projects. Speaking on her experience playing Patsey, she admits that she "could have used a few more days" to unwind afterward, "but you have to do what you have to do." To relax and snap back into her body, Nyong'o turned to massage therapy and acupuncture. We imagine playing such emotionally distraught and morally vacant roles as Adelaide and Red in "Us" required a fair amount of self-care, too—and well-deserved care, at that!
"Those things are always very helpful," Nyong'o says. "I rely on them for sanity. In the madness, you have to find calm."