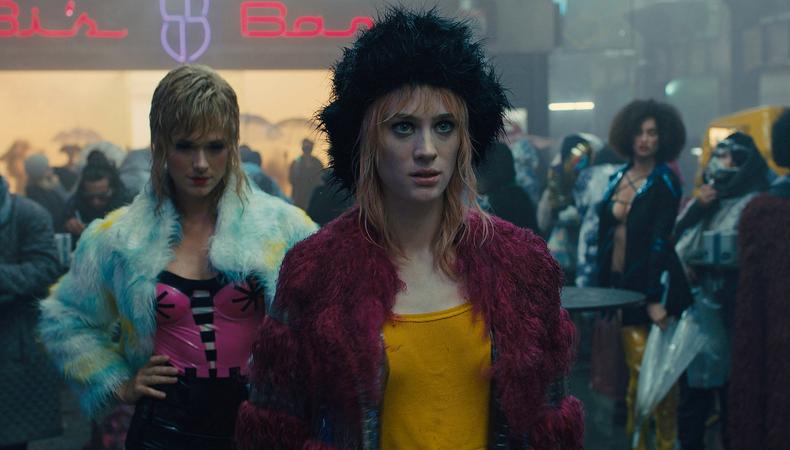 You know her from "The Martian," "Black Mirror," and "Halt and Catch Fire," but Mackenzie Davis is just getting started. Take the feminist-minded psychological thriller "Always Shine" as proof. She stars as Anna, a struggling actor who's resentful of her successful friend.
On 'Always Shine' hitting close to home.
"Reading the script, I felt like somebody was telling my secrets and treating them with a lot of weight, which felt really personal. And then [director Sophia Takal and I] Skyped, and the point that our minds were at, at that time, was very similar about feminism and being female and what our experiences being women were like. It felt like a very fated meeting."
On what she looks for in acting opportunities.
"The only thing I try and look for is, why is this story being told? I like purposefulness. And that doesn't always have to be political or really intense and tortured, it's just this—I like things that feel like they had to be told in some capacity, and you can feel that when you read scripts."
On her audition advice.
"Audition classes, mastering your angle for the camera—all of these really technical things can only fuck up your audition. You're looking to be a human being and to react spontaneously and to engage with this really sort of fake environment, and coming in with a plan or a schtick or a way of mathematically tackling the problem feels really counter to what you're trying to do."
On working on 'Black Mirror.'
"It's been so lovely to see how [Season 3 has] been received. It came about last year; we shot it in November. I heard they were interested in talking to me about it, which shocked me because it was something I loved so much, but it felt so foreign in a way that I would never chase it or seek it out because I just admired it so much and I couldn't imagine that that would come into the world that I existed in. And then it did, and I got to do it, and it was so lovely."
READ: "How to Audition for Netflix"
On sticking to her gut.
"I'm proud of my younger self for getting really close to making a lot of bad decisions and, somehow under all of the pressure, not signing with the people I had a bad vibe from who I thought were corrupt, but were telling me that signing with them was my only chance and nobody would ever want to work with me again. Silencing those deep fears... So many things, I think, would've really changed the course of my career if I had gone down that path. Through some wonderful stroke of luck, I managed at the last minute to not sign up with bad people and go down a bad path."
Ready to star in an indie film? Check out our film audition listings!