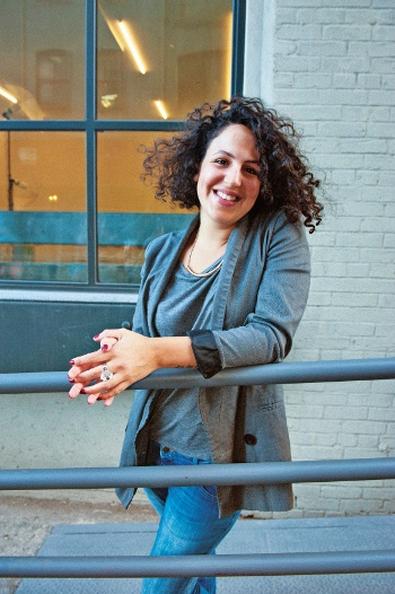 Associate Director of Community Engagement at Made in NY Media Center by IFP Sabrina Dridje ensures storytellers across all mediums have access to quality business opportunities.
What do you do at Made in NY Media Center?
For potential companies and members, [I'm] scouting people, working on storytelling angles and technology, and integrating those two things. Supporting start-up companies and getting in mentors to support them. We've worked with the U.N.; they do a lot of work with storytellers, from supporting their shooting to providing access to their huge archives of footage.
How did you get involved with IFP?
We responded to [and won] a bid put out by the Mayor's Office. IFP is a 35-year-old nonprofit supporting independent filmmakers and creatives. For a $100 monthly fee, members have access to panels and networking events, and are able to apply to specific programs like documentary and narrative labs and, for the first time, Web series labs.
How can this help actors?
In this new world is where everyone can create their own content, write scripts that work, and produce
their own content. That's one thing we want to embrace: Sustaining artists in a way that they can
create their own work by teaching them how you shoot it, budget it, and [find] the outlets to distribute it to.
What are some external engagement strategies?
Really trying to place the Media Center within the larger community of creators in tech and start-up communities here in New York. Everything from going to grass-roots things like meetup groups, connecting with the community—finding out what they are, who they are, what they need. Like, Internet Week. Then working a lot with our partners. The space is run by IFP, so we get responders and partners from there. I'm thinking about how we can engage [innovators] in the space; for example, get them thinking about a creative brief they can present to our community.
What's something new the center is bringing to its audience?
Astronauts Wanted. They're actually community builder members of ours, and it's a new company set up by Judy McGrath. She used to work at MTV and revolutionized millennial content on TV. This is a new company in partnership with a guy called Nick Shore. They partnered with Sony to launch a new brand of content production company specifically focused on millennials to kind of take on the millennial stuff that's on TV and bring it into branded content. They'll be coming in hopefully June, if not July, to showcase the company and hopefully have a creative brief.
Like this post? Check out more of our Inside Jobs!