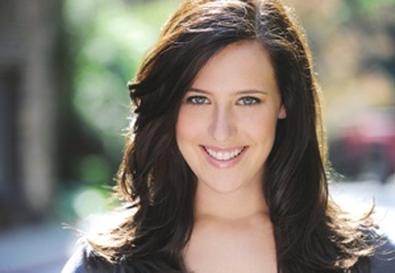 Currently a junior studying at NYU's Tisch School of the Arts, Madeline Voges was home in Tampa, Fla., for Thanksgiving break when she was contacted by co-producer William Dever about auditioning for "Gila!," a remake of the 1959 film "The Giant Gila Monster" that would air on Syfy as a movie of the week. Having seen her multimedia résumé on BackStage.com, Dever thought Voges would be right for the lead role of Lisa, emailed her the script, and asked her to choose a scene and submit an audition video as soon as possible. "I chose a scene in which I talk to my boyfriend and I can tell there's something wrong, but he won't tell me what it is," Voges says. "[It was] a more intense and emotional scene that showed range."
After Voges sent her audition via Yousendit, Dever emailed her back to offer her the part. A week later, on her 21st birthday, Voges was on a plane to Indiana to begin filming. Since this was her first professional film experience, there were many things that she had to learn quickly. A few included adjusting to changes in the shoot schedule due to weather conditions, driving a Thunderbird in chase scenes, and interacting with a giant monster that wasn't even there, since it would be added in post-production. The role of Lisa, the "final girl," who survives to the end of the film, especially appealed to Voges because of the character's combination of strength and vulnerability. "[She] stays strong in the face of adversity, doesn't let anyone else mess with her, but is still the 'good girl' at the end," she says.
She also mentions that despite the intensity on the set because of the film's content, there was a great sense of camaraderie and a willingness to do whatever it took to make the project successful. "Everyone was really enjoying themselves [and] willing to branch out," she says. Co-producer Dever says that coaching her in a more "Method" approach helped develop Voges' performance. "I suggested to Madeline that she stay in character and always use elements like wardrobe to help sustain a character reality," he says. "She really grew. Madeline made great use of her eye lines. In film it's all in the eyes, and Madeline did a spectacular job [and] at the same time maintained an honesty about her."
Voges' previous experience includes several student films as well as the roles of Lily Belle in "The Curious Savage," Helena in "A Midsummer Night's Dream," and Harriet Stanley in "The Man Who Came to Dinner" for the Jesuit Masque club in Florida. A member of AFTRA, Voges hopes to continue performing in projects like "Gila!" "Film is where my heart is, and after being a part of 'Gila!' I am confident that is where my future will be," she says. "Filming is great with professional actors-being directed by a creative well-known director-and learning from the cast and crew, who became more like family than co-workers, gave me an experience I will never forget." After she finishes school, Voges looks forward to acting professionally with the support of her friends, family, and fellow "Gila!" cast members. "I will be graduating from NYU next year, and I am eager to be part of the professional acting world," she says. "Every day I think of how blessed I am to have the opportunity to pursue a career I love."
Has Back Stage helped you get cast in the past year? We'd love to tell your story. Be in the weekly column by emailing

[email protected]

for New York or

[email protected]

for Los Angeles with "I Got the Part" in the subject line.