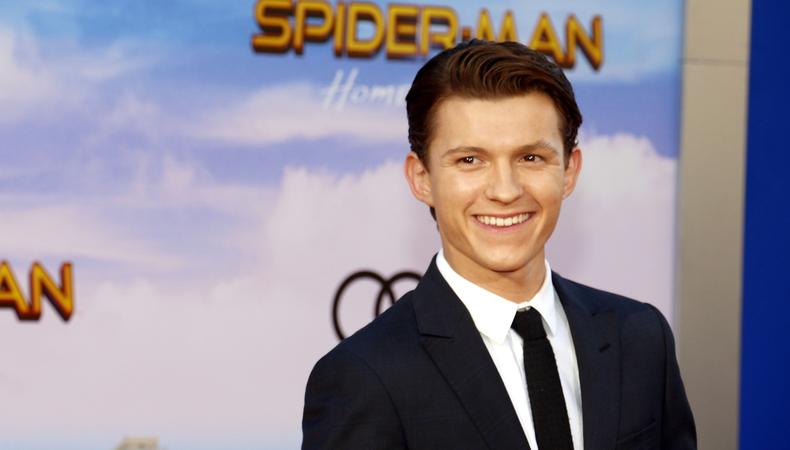 Stay in the loop on industry and casting news with our write-up on who's been slated for recent film and television roles!
"The Devil All the Time"
Donald Ray Pollock's novel "The Devil All the Time" is coming to life onscreen. The story follows the aggressively downtrodden residents of a rural Ohio town and the violence that constantly surrounds them. Willard Russell, a veteran who must cope with his terminally ill wife, his increasingly violent son, and his own traumatic memories of the Korean War, turns to drinking, praying, and making animal sacrifices to his prayer log to right the growing list of wrongs in his life. Add to it murderous neighbors who browse nearby highways for prey, an arachnid-eating preacher, and corrupt law enforcement, all revealing the truths of the seedy side and desperation that exists in this small town. To accompany the hefty amount of plot, Douglas Aibel Casting is assembling a large cast to match. Tom Holland, Chris Evans, Mia Wasikowska, Robert Pattinson, and Tracy Letts have all signed on to the project so far. Production begins in late February and will continue into the spring. Alabama will serve as the backdrop for the dark story.
"(Future) Cult Classic"
The future is riddled with technology and murder in Syfy's new pilot, which plays on its plot with the title "(Future) Cult Classic." Set 18 years in the future, a group of technologically advanced students are determined to uncover the identity of a serial killer and put a stop to his murderous spree. The darkly comedic anthology series already has the stamp of approval from "Saturday Night Live" creator and producer Lorne Michaels, who will serve as an executive producer on the pilot. No cast is currently attached to the project, but Zane/Pillsbury Casting is on the hunt for the group of friends. Production on the drama is set to start in March 2019. Atlanta will host the two-week pilot shoot.
Roberto Clemente Biopic
"Clemente: The Passion and Grace of Baseball's Last Hero" by David Maraniss is about to get a film adaptation, and Oscar-winning director-producer Ezra Edelman is stepping into the feature-length space for the biopic. The drama will center around Pittsburgh Pirates legendary outfielder Roberto Clemente. Often hailed as the "complete player," the Puerto Rico native personified the American dream and broke down barriers with his all-star baseball career. No cast is currently in place, but Avy Kaufman will attach actors in time for the summer 2019 shoot in New York.
For the latest news, check out backstage.com/resources to find thousands of production listings, casting directors, acting classes, agents, and more!