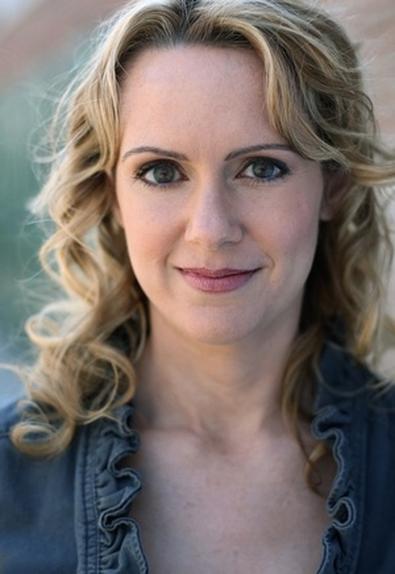 One day on the subway ride home from an audition, I was scrolling through my New York Times iPhone app to pass the time. After a few swipes of the screen, I landed upon the article, "That Hobby Looks Like A Lot Of Work."
(Ha! Tell me about it.)
Written by Alex Williams, it's a fascinating look at folks who have given up their day jobs to follow their dream of being a professional artist. The article, featuring artisans from Etsy, looks at the sacrifices and rewards experienced by those who give everything they have to do what they love. What an easy parallel to what we deal with as actors!
For me, this article conjures up one of the more popular motivational concepts for anyone pursuing a dream—people who are successful in their chosen field can only be so after becoming an expert, which is commonly reached after 10,000 hours of work (as described in Malcolm Gladwell's "Outliers: The Story of Success." Similarly, this article talks about the amount of hours that artists put into their businesses, and the strain it often puts on their lives. Consider this blurb about artist Yokoo Gibraan:
She would seem to be living the Etsy dream: running a one-woman knitwear operation, Yokoo, from her home and earning more than $140,000 a year, more than many law associates. Jealous? How could you not be? Her hobby is her job. But consider this before you quit your day job: at the pace she's working, she might as well be a law associate.
"I have to wake up around 8, get coffee or tea, and knit for hours and hours and hours and hours... like an old lady in a chair, catching up on podcasts, watching old Hitchcock shows. I will do it for 13 hours a day." And even after all those hours knitting, she is constantly sketching new designs or trading e-mail messages with 50 or more customers a day.
And this, about artist Caroline Colom Vasquez:
Working from home, people think it's so easy and great [but] there's nobody there to tell you to take a break, or take a vacation. This year, she expects her business to have $250,000 in sales, but she will have to divide that with the three employees she just hired because Ms. Vasquez, who has a young daughter, could no longer handle the strain.
"I physically could just not do it in 24 hours," she said. "My husband and I used to get up at 4 or 5 in the morning before the baby, then stay up till 1 or 2, stamping boxes, making shipping labels."
As you read these quotes, calculate for yourself: How many hours per day do each of these artists spend on their businesses? Eight hours? 12 hours? More? Let's be conservative and suggest that these folks average about eight hours per day focusing on their business. Now, take a moment and count up how many concentrated hours YOU spend on your acting career daily.
Wow, that was fast. My guess? Far less than eight.
Why do we, as actors, think that anything less than full commitment will somehow be enough? And why do we often stuff the hours we do dedicate in between all of the other things in our lives (rather than putting acting first and bending all others to fit)? Perhaps it's because we were told somewhere along the line that we needed to "think more seriously about our future." Perhaps we get too frustrated with the lack of tangible results in our career. Perhaps we just don't believe in our talent, or we are too scared of success? Perhaps. Perhaps. Perhaps.
As we move forward into 2014, let's recommit ourselves to addressing this issue. To get started, consider three things:
1. How do you define success? (Meaning, what needs to happen in your career that will lead you to say, "NOW I am successful.")
2. To achieve this success, how many hours per day/week/month will you need to work?
3. (And this is the hard part.): Make it happen.
If there is anything standing in your way, work through it. Remember that people make this career happen every day, even those with children, student loans, unsupportive parents, temporary housing, etc. Don't let your circumstances define who you are or where you'll end up.
What kind of successes or difficulties have you found in committing fully to your career? To get support or lend a hand to others, share your story in the comments area below.
Inspired by this post? Check out our audition listings!
Erin Cronican is a professional actor (SAG-AFTRA/AEA) with over 20 years of experience performing in film, TV, plays and musicals (NYC, LA, regionally.) She also produces and directs with The Seeing Place Theater, a critically acclaimed non-profit, indie company in NYC. Passionate about sharing her knowledge with other actors, Erin is the lead coach and founder of The Actors' Enterprise, one-on-one coaching service that provides affordable career coaching to actors who want to feel more fulfilled and in control of their careers. She helps actors set goals, design their materials, organize their business, and create a plan of action with easy tools that can take them to the next level -- with an emphasis on feeling empowered and working smarter, not harder. First consultation is always free. Follow her on Twitter @ErinCronican and like her on Facebook.
Want more acting tips? Watch here: