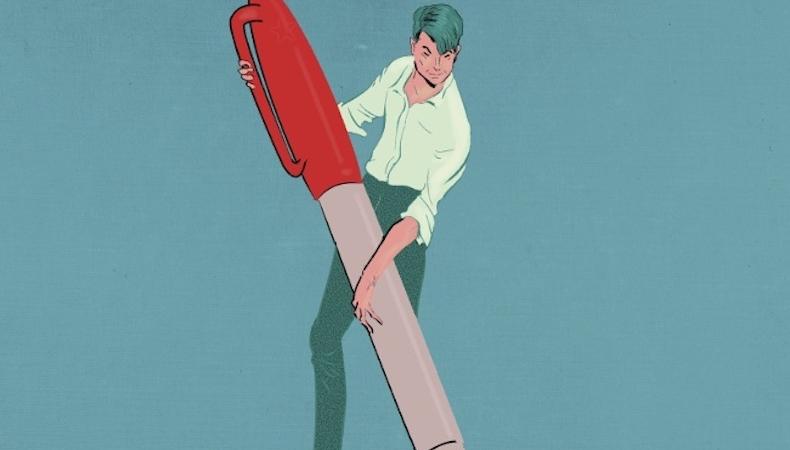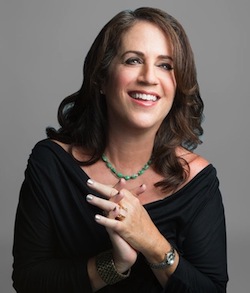 Have you ever received sides so marked up you can't make heads or tails of where your lines are? You end up so confused, your audition becomes fraught with massive page-turns and unintended bad timing.
When I'm casting a project, my office picks the scenes in order to capture a range of emotional moments for the character. We run those choices by our director, and sometimes the producer and studio casting department as well. Because there may be several characters within the chosen sides, we edit out some of the extraneous lines (or characters) so that the scene has a better flow and highlights your role.
You may have noticed that some casting offices make this a seamless process by editing in the screenplay program Final Draft. You receive sides that are easy to read, where you don't have to wade through a maze of words to find your lines.
Then there are the casting offices who just take a black Sharpie, cross out sections, and play "connect the arrows" with your lines. You end up hunting and pausing, trying to figure out where you come in.
I have a great fix for this: Go to your computer (or do it longhand) and rewrite the scene so all the blacked-out lines are gone from your page. Just write your parts and your scene partner's; this way you will have no distractions and no built-in pauses that shouldn't be there in the first place.
If something doesn't make sense because we've edited out a pertinent bit of information, make sure you ask questions to clarify what you need to know.
Another thing I see actors do too often is pause for the scene description. Remember: The scene description sets the stage, and is for the reader and actor to take note of, but not to play. If the screenwriter writes, "Tom walks into a humid room, his dog following close by," there's no reason for you to pause before reading your next line. The same goes when you have a page break—there are no page breaks in a real conversation, so why bring that into the middle of your scene? String your lines together, whether there's a page-turn or not.
You may wonder why we pick some of the most difficult audition scenes, such as scenes with action or blocking. We need to see how you'll handle the emotional shifts when the story's stakes are high. I suggest you ask, "How have you been blocking this scene?" rather than ask, "How do you want me to do this?" In my article "How to Handle a Physical Audition Scene," I explain in detail how to navigate this often difficult situation.
There are so many things you can do to help yourself in an audition and on set. Be aware of pitfalls along the way and take care of yourself!
Known for her work in film and television, producer and casting director Marci Liroff has worked with some of the most successful directors in the world such as Steven Spielberg, Ridley Scott, Mark Waters, Christopher Nolan, Brad Bird, and Herbert Ross. While working at Fenton-Feinberg Casting, she, along with Mike Fenton, cast such films as "A Christmas Story," "Poltergeist," "E.T. – The Extra Terrestrial," "Indiana Jones and the Temple of Doom," and "Blade Runner." After establishing her own casting company in 1983, Liroff cast "Footloose," "St. Elmo's Fire," "Pretty in Pink," "The Iron Giant," "The Spitfire Grill," "Untamed Heart," "Freaky Friday," "Mean Girls," "Ghosts of Girlfriends Past," "Mr. Popper's Penguins," "Vampire Academy," and the upcoming "The Sublime and Beautiful," which she produced as well, and the upcoming film "Magic Camp.".
Liroff is also an acting coach, and her three-night Audition Bootcamp has empowered actors to view the audition process in a new light. The class spawned an online course available at Udemy entitled "How To Audition For Film and Television: Audition Bootcamp." Visit Liroff online at marciliroff.com, follow her on Twitter @marciliroff and Facebook, and watch her advice videos on YouTube. You can also read her blog.
Inspired? Check out Backstage's Los Angeles audition listings!