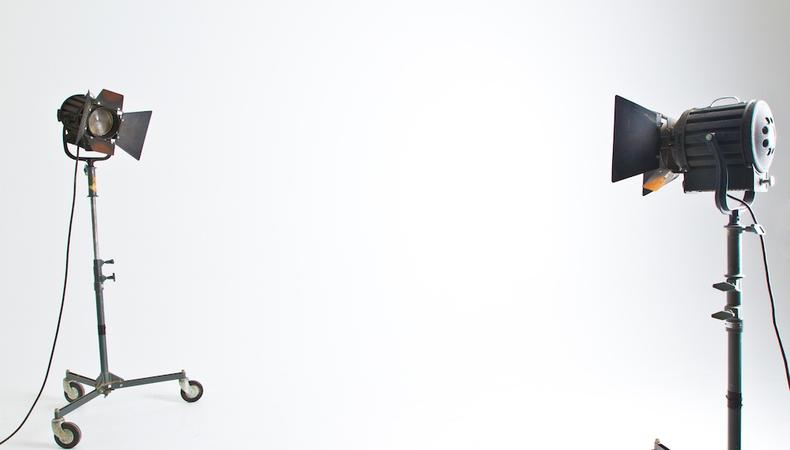 If you are brand new to acting and you are just starting to submit to projects on Backstage.com, you may see that sometimes the breakdowns ask you submit a demo reel. However, if you are just starting out you might not have one.
As a talent manager who often discovers new talent, I advise new actors to create footage that can demonstrate your acting ability if you don't have a demo reel. A 30-second acting clip of you doing a serious monologue or a funny monologue can showcase your type, voice, expressions, and acting level. A solid acting clip can help you get auditions for student films, web series, and shorts to begin building your résumé.
I produced a short film last year which received hundreds of submissions with reels and some with homemade clips. We brought the best actors in to audition regardless of whether their reels were professionally done or homemade.
When my management company submitted our client Cassidey Fralin for "Extant" on CBS, she didn't have a demo reel yet. We hired a cinematographer to shoot her doing a monologue in front of a gray background, in contrast to her bright pink shirt. She was energetic, spoke clearly and showed so much personality, it was terrific. I sent that tape to casting director Ronna Kress, who called Cassidey in to audition for the younger version of Halle Berry. She booked the role! You have to be creative and think outside the box in this business. Take chances.
If you are going to create a homemade demo reel there are 10 very specific rules that must be followed:
Make sure you use a high-definition camera.
Make sure it is well lit.
Make sure the sound is great.
Always record in front of a blank wall, not in front of a garage door, or in a kitchen or bathroom filled with background clutter.
Wear solid colors. No plaids, stripes, or logos.
Come in closer and shoot it from the mid-chest up, so we can see your eyes and emotional expressions, otherwise it is useless.
Don't write the text yourself. If you are not an award-winning TV writer, then bad material will just make the reel look bad. I always suggest actors tape dramatic and comedic TV shows, then watch for great monologues during the show. When you spot one actor with extensive dialogue or talking about something important, emotional, or with high stakes, see if it could be a good monologue for you. If so, transcribe the dialogue you hear in the show, memorize it, and use that as your monologue. That way you know it is going to be well written. You can't use that copyrighted material for public use, but you can use it for your demo reel.
Get coaching. Take the script to an acting coach and work on the material. Make strong choices and bring your own interpretation and personality to the dialogue.
Upload both your comedic and dramatic acting clips to your Backstage.com profile. Use the clips with your submissions.
Every week learn new scripts, practice building characters, backstories, reacting, expressing, taping yourself, and watching it back. Always be sure to watch the tape before you send it in to make sure the lighting and sound are good. You can learn a lot by doing this. You will see if your face, eyes, and body have energy, if you are too stiff, or looking down a lot.
Some people might tell you to only use pro reels. I don't agree. This technique is OK for beginning actors. You have to start somewhere. When you begin to book projects, simply replace your homemade clips with actual footage from the projects you shoot if they are better than the clips you produced yourself.
You have to take your career into your own hands and not wait for opportunity to come to you. Instead, create it.
Have fun with your homemade demo reels!
Inspired by this post? Check out our Los Angeles audition listings!
The views expressed in this article are solely that of the individual(s) providing them,
and do not necessarily reflect the opinions of Backstage or its staff.