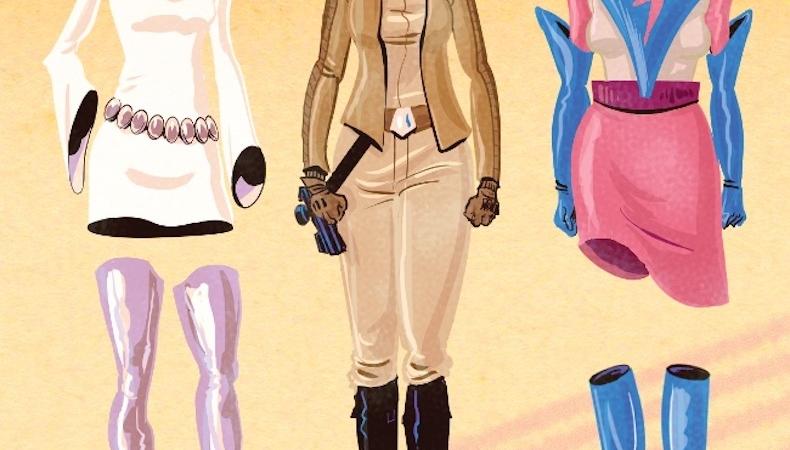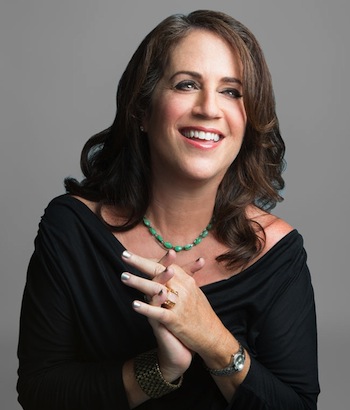 If there's one thing you should know about me after reading my columns, it's that I'm a big fan of preparation. When my casting director colleagues are asked, "What is your biggest pet peeve?" they seem to always answer, "Lack of preparation." Preparation doesn't always take the form of being off-book and having made distinct character choices. There are so many things you can be doing throughout the year to make yourself a better and more well-rounded actor.
In my article "How to Prep for the Fall TV Season," I encouraged you to see at least one or two episodes of every new show (and existing shows) that is out there so that you can spend 100 percent of your time before your audition preparing for the scenes you've been given, rather than having to catch up on viewing the shows.
Another crucial thing to becoming an actor with range is to watch old movies. I'd like you to become a walking film library. You may come across a director in an audition situation or on a set who, rather than being able to articulate what she is looking for, will give you an example of a character in a classic (or not-so-classic) film. Since you're a student of cinema, you will know exactly to what she's referring.
I've worked with several directors who are very visually creative and are driven by their "right brain" and can't actually tell you what they need from you. Many of them resort to using film references. If a director told you that he needs the enthusiasm and guilelessness of Warren Beatty in "Heaven Can Wait," would you know what he means? When a director and DP talk about the opening tracking shot from "Goodfellas," will you know what they mean and how to sustain your performance throughout?
I've witnessed actors in meetings with directors (and at my dinner parties) who have simply wowed a director with their endless knowledge of film history. A vast knowledge of actors' performances along with classic shots shows a filmmaker that you have been paying attention and aren't just interested in yourself, but are drawing from the past to make inspired choices. When actor Dennis Christopher met with director Quentin Tarantino for "Django Unchained," they talked about film for hours.
I've prepared lists of my favorite films from the '60s, '70s, and '80s that I believe are films you simply must see (check out the Resources page on my site, marciliroff.com). Films such as "The Birds," "Bonnie and Clyde," and "Lolita" in the '60s. "Harold and Maude," "The Last Picture Show," and "Midnight Cowboy" in the '70s. Check out "Blood Simple," "Silkwood," and "Blade Runner" from the '80s. These are but a few of my favorites. Study them. Track your favorite actor and see where they began and where they are now. Look at Leonardo DiCaprio in his first movies, like "This Boy's Life" and "What's Eating Gilbert Grape." Then watch what he does in "The Wolf of Wall Street."
See you in the movies!
Like this advice? Check out more of Marci Liroff's articles!
Known for her work in film and television, producer and casting director Marci Liroff has worked with some of the most successful directors in the world such as Steven Spielberg, Ridley Scott, Mark Waters, Christopher Nolan, Brad Bird, and Herbert Ross. While working at Fenton-Feinberg Casting, she, along with Mike Fenton, cast such films as "A Christmas Story," "Poltergeist," "E.T. – The Extra Terrestrial," "Indiana Jones and the Temple of Doom," and "Blade Runner." After establishing her own casting company in 1983, Liroff cast "Footloose," "St. Elmo's Fire," "Pretty in Pink," "The Iron Giant," "The Spitfire Grill," "Untamed Heart," "Freaky Friday," "Mean Girls," "Ghosts of Girlfriends Past," "Mr. Popper's Penguins," "Vampire Academy," and the upcoming "The Sublime and Beautiful," which she produced as well.
Liroff is also an acting coach, and her three-night Audition Bootcamp has empowered actors to view the audition process in a new light. The class spawned an online course available at Udemy entitled "How To Audition For Film and Television: Audition Bootcamp".
Visit Liroff online at marciliroff.com, follow her on Twitter @marciliroff and Facebook, and watch her advice videos on YouTube. You can also read her blog.