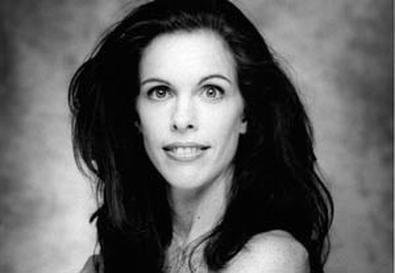 Dance technique has to be honed. Performance artists need to work at their craft every day. Daily dance class is a habit. Your muscles look forward to the repetition. Your spine is continually adjusting. As you breathe and sweat, your body releases toxins. Ballet is most important. It's your foundation. Find an excellent teacher and make your ballet training a priority. It will pay you handsome dividends throughout your career. It will also protect you from injury. The basics are critical, and professionals know that you can never get enough of them. In classical ballet, partnering, line, musicality, and spatial sense are covered. Choreographers nearly always prefer dancers with a solid ballet base. It makes everyone look better. Costume designers love a trained physique; rarely does it need alterations.
Most studios offer a monthly rate. Think of your classes as a bill that you pay, just like your rent or utilities. Budget this amount, and then make the most of the time. Single classes are the most expensive way to go. If you have teaching talent, some studios will give you a free class, as well as pay you, for each class that you teach.
Cut your living expenses. Things like groceries, utilities, and gasoline are fairly easy areas to trim. It may mean building a stockpile or grocery shopping just once a month. Many people are surprised at how much money they spend on food. You can still enjoy your favorite foods, yet set aside part of that money for dance classes. Try using a timer on your hot water heater. Switching to fluorescent light bulbs and remembering to turn off the lights when you leave the room can make a marked difference in your utility bills. Cook all your meals from scratch. This will save you a tremendous amount of money over time. Casseroles, desserts, and salads are much cheaper when you make them at home. The Internet has a wealth of recipes. The library also carries a great supply of cookbooks. Both sources are free.
Use public transportation. Monthly bus passes can cost as little as $30. Even if you just cut back on your driving, using the bus will save wear and tear on your car and lower your fuel expenses. Maybe you can commute to your survival job, or on your day off use the bus to do your errands. Bicycle! Bikes-on-the-bus programs have made cycling around town much more convenient. During rush hour, bicycling may get you there faster than driving. It's also great exercise and produces endorphins—the feel-good hormones.
Consider switching your auto insurance to liability-only if you drive an older car. One dance teacher began commuting by bus and bicycle to class each day. This, combined with her lower mileage, enabled her to receive a refund check from her insurance company for $450. She opened a savings account with the money.
Shop at thrift stores. The Salvation Army often has barely used clothing at excellent prices. Because so many shops have gone out of business, many business owners have donated their inventory to charity. Sell your clutter. Go through your closets and gather up what you are no longer using. Garage sales, eBay, and Amazon are options. Get a side job. See if you can make extra money using your talents and abilities. Do you write well or have computer skills? Are you a natural with children? Explore ways to turn your hobby into an income or side business.
Then take dance class. Remember this maxim, repeated by dancers around the world: "If you miss class one day, you will notice. If you miss class two days, your teacher will notice. If you miss class a third day, the audience will notice."
Stephenie Lawton toured with several Broadway shows and the Rockettes and worked in television and film. She has taught at Steps on Broadway. Writing credits include Dancer Magazine and the Smithsonian Archives.