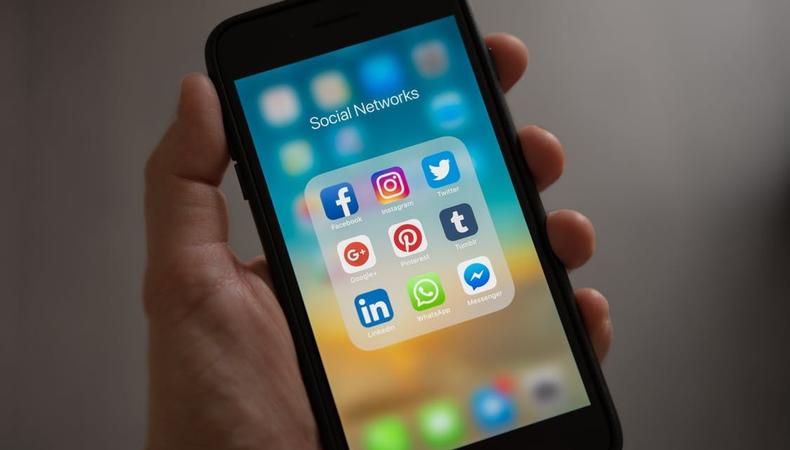 "Do I really need to be on social media?" As an actor, you've probably heard this question—or asked it yourself—a number of times. So let's be clear: yes, you do. Social media is an invaluable means for you to share your work and connect with other creatives in your industry. But if you're not careful, it can quickly turn into a vessel for negativity or attention-mongering (neither of which is a good look).
Don't fret! It's never too late to hop aboard the social media train. Here, Backstage Experts weigh in on the fool-proof ways to use social media to your advantage.
It's not just getting connected; it's staying connected.
"Let's face it, show business is about relationships! Before social media, you could only meet people in person. Now, actors can connect, build, and nurture relationships online. You can easily stay top of mind with the people you know and reach the people you want to know.
"Staying connected with people you already know is one of the best ways to get future work. Social media not only helps you make connections, it helps you organize and keep track of them, too. Sure, you'll remember the people you just worked with but how about two, or even ten years from now? Losing track means losing work." —Heidi Dean, social media expert for actors and Backstage Expert
If your feed is a negative influence, change it.
"Be mindful. Slow down. Ask yourself, 'What am I seeing here and how does it make me feel?' If a person or post creates anxiety, unfollow or hide it. You have that power. Your feed enters your brain every day. You have to be in command of what you want it to look like. Take a second, think about what you need from your social media, and then weed the social media garden. Get rid of that person who posts negative stuff or someone who makes you feel less-than, etc. And maybe decide to start following a person or group who will challenge the way you think or offer you a different perspective." —Risa Bramon Garcia and Steve Braun, co-owners of the BGB Studio and Backstage Experts
Put yourself in your dream collaborator's shoes.
"People get and lose jobs every single day based on their personal social media. The Internet is not a place to share your private thoughts with others. Before you hit share, ask yourself if this post would offend your dream employers or collaborators. When you're the product, you have to hold your personal online presence to incredibly high standards." —Tony Howell, founder of Creative Social Media and Backstage Expert
Remember with every post: the internet is forever.
"Be mindful that you may have acting and/or business associates (CDs, producers, etc.) following you on any given social media platform. Posting party pics with drinks or paraphernalia, or photos of you scantily clad leaves an indelible mark in their memory banks—one you may not be able to correct or erase. Once you click 'send,' you can't take it back." —Carla Renata, blogger, branding expert, and Backstage Expert
Pay attention to patterns.
"As a business profile (yes, you are a business), Instagram can be a great way to get eyes on exactly what you want to promote at any moment. And by paying attention to the numbers—Do your morning posts get way more interactions than evening posts? Does a short clip from your web series create more conversation than just a still? If you comment on another actor's post and start a conversation, do his or her followers start following you?—you can better leverage your brand and steer it in the right direction." —Garrett O. Thomas, publicist and Backstage Expert
One platform does not fit all.
"The director on your last project may prefer to communicate via Twitter and Instagram, but not Facebook. That casting director you'd love to meet may not be reachable on Facebook but you might be able to open a dialogue about your common interests on Pinterest. In short, do your research and you'll know which tools are appropriate for each contact." —Heidi Dean
Social media is like auditioning—sort of.
"As actors, we often have a need to be in the spotlight. When you use social media out of a need for attention, you may fall into addiction. Online, you want to come from a place of giving and sharing—not needing and asking. It's a bit like auditioning! Your job is to give and share what you have…then release the results." —Tony Howell
Looking to book a gig? Check out Backstage's audition listings!