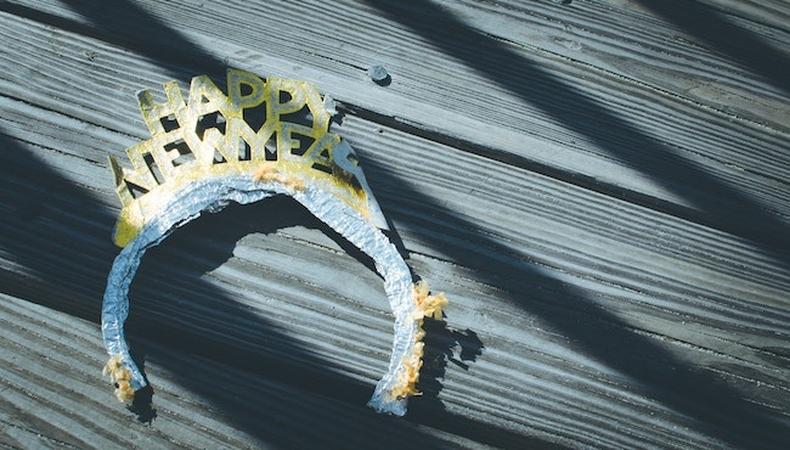 Like every good craftsperson, you need to keep your skills in check. Flexing your technical muscles is integral to keeping your work smart and fresh. Check out this advice for taking the right classes and making sure that your training is up to par with your personal goals.
The Class Debacle

If you're starting from scratch, figure out where you want to do the majority of your acting. Do you want to tread the boards? Work in front of a film camera? Musical theater? Comedy? Drama? Yes, there are general 'acting' classes, but if you have an idea of what you want to focus on, that can help you choose the right class to help develop that particular set of skills.
On avoiding ego.
"I've heard some horror stories from students who spent precious time and money in a class that seemed to be more about the instructor than the students. Be wary of classes that appear to be a 'cultish' or focused on the ego of the teacher. That said, some gurus are wonderful teachers. Some are not. Pay attention and be wary of name-dropping and lengthy anecdotes. The focus of the class should always be the actors who are present, and the instructor's remarks should address the work of the students who are present, not on the work of famous people who are not." —David Dean Bottrell
On gaining insight.
"I encourage all actors to audit classes when shopping for a new teacher. It's a lot like dating. When looking for a new acting teacher, you're looking for a new partner (just not a romantic one). Few people in the dating scene strike gold right away—part of the reason for this, they'll tell you, is because of all the freaks and egomaniacs out there. The same is true for acting teachers; there are just as many freaks and egomaniacs who make acting class their own personal springboard for feeling important or for not doing the hard work a teacher needs to do." —Joseph Pearlman
Inspiration and Self-Care
Self-care is key to survival. When you're faced with a world of daily rejection, it can be deteriorating if you don't stop to check. This advice will help to keep your soul inspired and your mind accounted for.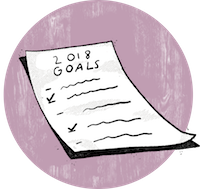 On finding the heart.
"My husband, Brian [Hargrove], we were young actors at the same time looking at Backstage, going to the same auditions. He used to say, 'This may be the only chance I will ever get to play this part.' Look at the character as you always should, even when you're cast in the show, and think, What do I care about in this? What's important to me?" —Neil Patrick Harris
On truth-telling.
"I think the biggest thing that I always learn from my mother is acting can be about pretending or it can be about finding the truth. I choose to find the truth in every character. As long as you never go astray from that, you've got it. Acting, while it may not always feel easy, is very simple. It's not complex. It can be hard to do, the same way meditating can be hard to do, but it's very simple." —Condola Rashad
On keeping it fresh.
"It's relationship-driven for me. I did a play with Stanley Tucci, who put me in his movie 'Big Night.' I did a play at Naked Angels that Mike Nichols saw, and he put me in 'Primary Colors.' Then Aaron Sorkin saw 'Primary Colors' and wanted me to do 'The West Wing'. They were fun things that came my way and I was game to do them. I didn't say no. I would say, 'I've never done that. Let's do this.' " —Allison Janney
On keeping it simple.
"Slow down, choose wisely, and take each opportunity as an opportunity for growth. Now I dive in so much more fully to any experience that I'm given. I don't half-bake things anymore because I don't have 17 things to bake, I have four things to bake. And those four things become so fully developed, so fully committed, and so much more satisfying." —David Hallberg
On keeping sight of the bigger picture.
"Have confidence in your strengths. Don't push so hard and relax. I wish I knew that some of the things that killed me at the time didn't really matter in the long run. When you're first starting, you can set your sights so specifically on one part and one project, and it feels like the floor has dropped out from under you [if you don't get it]. I wish I would've taken it a bit more easily." —Cameron Monaghan
On patience.
"It's OK to be still at times when you see things moving around you at a faster pace than you feel you're allowed to go. It's all a part of the design, it's all part of the plan with regard to your journey and your being prepared, whether you know it or not, to be your greatest self when it's time to step up to bat." —Trai Byers
On understanding your role in the process.
"Go in being confident with you and your choices. [In front of casting directors] I used to think, Just tell me what you need; I can do it if you just tell me. What you realize is they don't know until they see it. So you can take that pressure off of yourself; go in, have fun with the material, meet a new casting director, and make a great relationship." —Jay Ellis
On maintaining the right outlook.
"Your attitude about any activity will have a huge impact on the result. An upwardly focused mental attitude will reap huge benefits. For example, if you disregard physical fitness, I'm afraid you'll be in denial of prolonged good health. If you exercise but dread it, chances are you won't be doing it correctly, resulting in you not obtaining the sought-after benefits of that exercise. While exercising out of discipline is good, discipline for the sake of discipline is not as effective as working exercise into your lifestyle, making it a part of the enjoyment of who you are and all that you do. When you become truly turned on to your physical fitness, your passion will be activated and you'll be sure to receive more benefits than I can express in this article alone!" —Clay Banks
On treating yourself.
"It takes a ton of courage to do the opposite of what's popular and so solidarity helps. Find a group of like-minded individuals who value taking time for the whole self to recalibrate. It doesn't matter if you consider yourself an artist—every single human can benefit from the daily choice to recalibrate. THIS is self-care. We tune into the intricate workings of our energetic world. We find alignment by doing something that brings us joy without attachment to outcome. In 'The Artist's Way,' Julia Cameron talks about the artist date. This is a self-care practice. Take yourself on a date. Get your nails done. Go to that museum. Roam a bookstore." —Kristin Calabria
On staying on the ball.
"People can work against social anxiety by taking care of their health and avoiding activities or substances that can increase anxiety levels. Caffeine and alcohol are both known to increase anxiety, so staying as far away from those, while also being sure to eat right and get enough sleep, can greatly affect a performance." —Kate Durocher
"As actors, we're more often confronted with "No thanks" than "You booked it!" Sadness, regret, insecurity, and jealousy are inevitable in this line of work so be sure to seek out things that bring a smile to your face: a stroll through neighborhoods you love; beautiful architecture; a house of worship if you're spiritual; gardening; performers you love to watch on stage or screen; a fascinating podcast; trashy TV; restaurants that cheer you up; retail therapy; the book or play you could read—or have—a hundred times. Anything that reminds you that you're not alone and that life is beautiful and goes on. The world spins forward." —Clifton Gutterman
Keep on Keeping on

To round this round-up out, find your new mantras and inspirations for 2018 below! Go forth and prosper in this new year!
"Fight for your own career." —Eugenio Derbez
"Never feel any shame, and just take in a character without worrying what other people think." —Andie MacDowell
"You belong there, you're good, and you're ready." —Carla Jimenez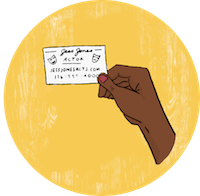 "Just know that there are always more jobs" —D'Arcy Carden
"Make really good, specific choices and commit to them." —James Van Der Beek
"If you get an opportunity to do it, don't complain." —Laura Haddock
"Remember what it is about the business that got you into it." —Ivory Aquino
"You need to walk into the room knowing who you are and not expecting anyone to tell you who you are." —Arturo Castro
"Community is probably the most important thing." —Sonny Valice
"Worrying is a big, bad habit and a waste of time." —Kate Walsh
"It's great to do accents and mould yourself to a character but I think it's also important to stay true to who you are." —Orion Ben
"Creating content and constantly creating stuff is the way to deal with the insanity of this business." —Aasif Mandvi
"Be yourself. Also, don't fucking wear that shirt." —Roberta Colindrez
"Don't be afraid to put yourself in challenging situations where you have to test yourself and go through those uphills and downhills." —Brandon Micheal Hall
"Open up your heart enough to know that people are trying to help, because they are." —Anne Heche
"You just need to have courage." —Lela Loren
"There is no one American beauty or just one beautiful color in the pantheon—especially in regards to black people—there is no better color." —LaTanya Richardson Jackson
"Try to remember who you are and don't worry so much about who you think other people expect you to be." —Rachel Bay Jones