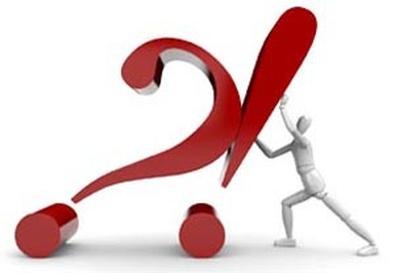 Robert Kosberg, Robert Kosberg Productions, Hollywood; 'My One and Only,' 'Commando,' 'In the Mood,' 'Man's Best Friend,' 'Twelve Monkeys,' 'Mr. Personality,' 'Who Wants to Be a Superhero?'
The most important thing for me is the "high concept." It's an intriguing idea that can be stated in a few words and be understood by everyone. If I can't understand what it's about or the subject matter is overly familiar, then it doesn't matter how great the pitch is. The more high-concept the idea, the more likely I will want to read the script.
Consider the pitch for the movie "Splash": A guy meets a girl who turns out to be a mermaid. It's way outside the box, hilarious, strange, and will make me want to read the script. It's also easier to sell to studios. They're looking for gimmicks, which is not necessarily a low-rent approach. There was nothing low-rent about "Tootsie." It starred Dustin Hoffman, Jessica Lange, and was well-written. But the pitch suggested the film's gimmick: It's about an actor who can't get a job as an actor, so he puts on a dress and gets work as an actress.
Generally, I like mainstream, commercial, studio-oriented movies—comedies, thrillers, sci-fi, and action—but that doesn't necessarily mean they have to have huge budgets. The plot is essential in a pitch, though it shouldn't go on for more than several paragraphs. Character-driven and dialogue-driven dramas do not translate into pitches. They may make wonderful scripts, but they are difficult to sell as pitches.
Patricia Weiser, High Treason Pictures, Philadelphia; 'Bigger, Stronger, Faster*,' 'The Best and the Brightest,' 'D.O.G.S. of Mars'
I'm most interested in pitches that present a whole package: creative idea plus identifiable audience. At the end of the day, independent filmmakers have to take ownership of the whole project from beginning to end, create a compelling story idea, and pitch who your audience is and how you're going to get them.
When we were working on "Best and Brightest," we met a guy on the crew who came to me with a script for a sci-fi horror movie. That's not my kind of film, but I read it and liked it—good, compelling characters. I said, "I'm not going to finance this kind of movie. Is there anything else we can do?" The writers proactively turned the script into an online comic strip, "D.O.G.S. of Mars," which is now developing a strong following on Comixology.com. I bought the comic strip and have a three-year option to make the film. Now I can work to package the film and its built-in audience to get financing and distribution.
Similarly, Josh Shelov, writer and director of "The Best and the Brightest," helped us choose actors who are connected to their fans through social media. Josh very much wants to create a direct connection with his audience. The cast includes Neil Patrick Harris. He is a big name, but also he's connected to his fan base through social media. The same is true for John Hodgman and Peter Serafinowicz. We wanted big names, but if it was between two big names, we looked at who had a stronger connection to his audience through social media, which is such an important tool for independent films.
By casting actors in the film who tweet and Facebook, we have a direct way of finding and speaking to our audience, and our sales/marketing plan for the film is reflective of that. Hollywood can spend $100 million to market a film. Independent filmmakers can hit "Send" for free. And if they do it in a creative way, they can make their ideas go viral!
There are standard guidelines for pitches. But for me, it's important to know who the characters are and what conflicts they have to overcome, and you have to make me feel a connection to them. A pitch in person is far more compelling than a written pitch. To meet with me in person, you have to believe in your project and demand attention. If you don't believe in yourself, why should I?

Joey Carey, Sundial Pictures, New York; 'Little Birds,' 'Pariah,' 'Greasy Rider'
Most of the pitches we get are blind emails and they are poorly presented. On our website, we indicate what we require for submissions: treatment; budget; if monies have been raised, how much; timeline; footage of the film if there is any; and an example of previous work, such as a link to a video online or a DVD. We're open to looking at anything, but we're most interested in projects where monies or significant names are already attached to it.
We have a wide range of projects. Some are plot-driven, while others are character-driven. We do not have a preference. It really depends on the project. Film treatments should not be longer than a page or two. I like pitches that include visuals—for example, online photos that convey something about the film or a one-minute clip set to music that evokes the film's mood. Films are a visual medium, after all.
I like writers suggesting actors or directors they envision working on their script, because it shows they've thought about it. But at the same time, these suggestions should be realistic. If you have no contact to Brad Pitt, for example, suggesting him for a role isn't going to mean much.

Vincent Grashaw, Coatwolf Productions, Los Angeles; 'Bellflower'
I respond to a fresh vision and an original voice. Writers are not simply pitching one project. They are pitching themselves. From a producer's perspective, I suppose I am more interested in building relationships that could potentially last longer than one film.
It's not a problem if a writer does not have representation, but from a legal and professional standpoint, I don't think it makes sense for writers to send cold emails to producers with their pitches. I personally don't read them. I think there are other ways to network, gain access, and get referrals to people you want to pitch to.
Generally, I prefer a face-to-face pitch, because it's personal and tangible. It's that immediate connection between me and that person in front of me. And sometimes there isn't that connection, and that's okay too. But if I am going to be taking on a project, which takes up an unbelievable amount of time and dedication, for me it's more than just believing in someone's idea.
It definitely helps if I already know the filmmaker and his work. With "Bellflower," I had met the filmmaker four or five years prior to the production. I had seen an insane short film he made, and we connected right away when we met. And because of that relationship, reading his script confirmed that impression, and we are in development on several projects. I feel I knew where the writer was coming from. I was able to appreciate the script and his ideas that much more.
Plot is more important to me than character. It's the basis of everything, though I don't need more than a page or a page and a half to know if I want to read further. I would prefer not to hear a writer's suggestions for directors or actors in the pitch. I'd rather imagine the film from my own perspective, and then later, if I want to meet with the writers, I can hear their ideas.