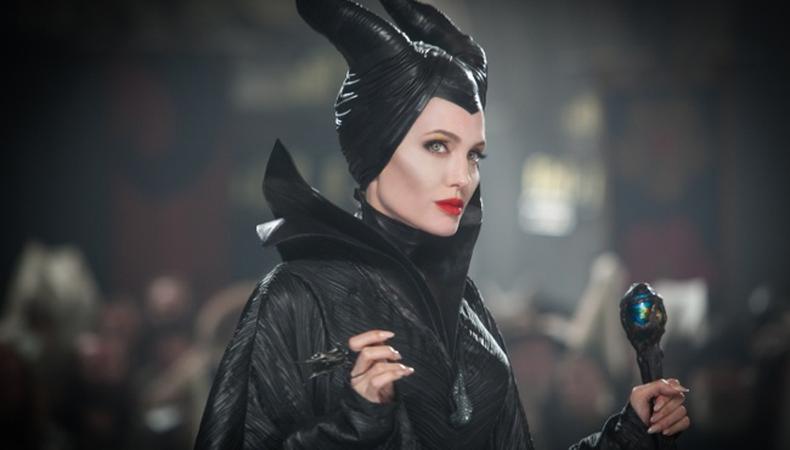 When it comes to powerful female characters in Disney movies, Linda Woolverton is the go-to writer.
Best known as the pen behind "Beauty and the Beast," "The Lion King," and the Tim Burton–Johnny Depp "Alice in Wonderland," Woolverton currently has "Maleficent," the origin story of the evil fairy from "Sleeping Beauty," in theaters.
Initially approached about the project by Disney, Woolverton recalls she "jumped at it without really thinking it through. And then I looked at it and I thought, I don't know if I can do this at all because I don't know if I can think of any way to make her empathetic! What on earth happened to her that she would curse a child?"
But as Woolverton grappled with turning a villain into a protagonist, she experienced an epiphany. Operating under the mistaken assumption that the Maleficent of "Sleeping Beauty" is a witch, Woolverton was surprised upon rewatching the film that Maleficent is actually a fairy. "And if she was a fairy, where are her wings?" Woolverton remembers thinking. That was "a door to walk through for me because I have that moment and I drive to that moment and beyond that moment, and what happens after that with her?"
Those missing wings were Woolverton's way in to a story that finds Maleficent shorn of her wings by her true love (unbeknown to her, it's in order to save her life). When he becomes king and has a daughter named Aurora, Maleficent finds a way to wreak her revenge. But against her will, Maleficent finds herself drawn to Aurora.
If Woolverton is incapable of writing, as she says, "an insipid female character," then "Maleficent" star Angelina Jolie is incapable of playing one. After reading the first draft of the script, Jolie called Woolverton to discuss it.
"She said she was very moved by the story," Woolverton says. "And the evolution of the draft came because I was working with her and had her input. I would much rather work with someone from the beginning. And it comes out better because of that. You can walk down the road together rather than walking down the road and suddenly you're turning left!"
Calling Maleficent the most compelling character in "Sleeping Beauty," Woolverton describes her appeal as "that delightful wickedness. That's the wonder of Maleficent—she makes no apologies and she enjoys her wickedness. And we took it further. Angelina has a remarkable personality and a lot of humor, and she brought a lot of that to the character."
And, of course, Woolverton made sure that there was plenty to Maleficent on the page. Avoiding a paint-by-numbers villain, she succeeds at her goal: to create a fully dimensional character, made flesh by an actor whose tastes parallel Woolverton's own. "I started thinking about this in 2010 so it's been through a lot of permutations, but the essence of the tale was in the first draft," Woolverton says. "Everything I wanted to tell is there, and certainly with an actress of [Jolie's] caliber, it hits all the colors of this character, of womankind. I wanted to show all aspects of her. Her weakness, her mistakes—I wanted to depict all of that. As human beings we have all those different aspects!"
Inspired by this post? Check out our film audition listings!