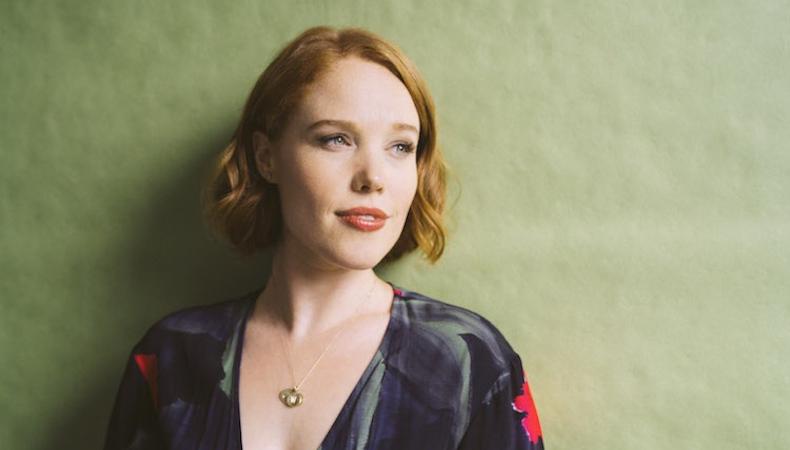 Jessica Keenan Wynn may have honed her song and dance chops on the New York stage (most recently on Broadway as Cynthia Weil in "Beautiful: The Carole King Musical" and in the Off-Broadway hit "Heathers: The Musical" as Heather Chandler), but she's bringing that instrument to the screen this summer as a young Tanya in the long-in-the-making "Mamma Mia! Here We Go Again." She recently came by Backstage HQ to discuss the brighter side of survival jobs and what it was like to tackle the younger version of a role made famous onscreen by the great Christine Baranski.
Wynn didn't want to rely on Baranski to find her Tanya.
"By challenging myself to put myself into different scenarios with different people, I was finding different colors of the character that weren't necessarily just Christine from the first film [with] a younger essence and a more youthful side. In a way, I'm not doing an impression of Christine. I'm capturing what she would be like in 1979 coming into herself. She doesn't know all the things that she knows now, and so that was really fun to give myself the leniency to play."
"Mamma Mia!" was a learning experience for this stage actor."It's all the same thing. We're all artists in one capacity or the other. You just have to be aware of your surroundings. We were also lucky enough [in 'Mamma Mia!'] that our director [Ol Parker] was so open and willing to have us come over and look at what we just shot, so we got to watch ourselves do it and essentially learn from our mistakes or from our successes."
Harness your audition nerves to your benefit.
"It allows me to [check] back in with myself. If I feel nervous, I can really be in my body and feel what's happening and try to suppress [my nerves], or use them if I'm supposed to be excitable in a scene or if I'm supposed to be holding something back. I use it as an element of my character."
Try to make the most of your survival job.
"I was a singing waiter at Miceli's Italian Restaurant in Los Angeles. Ultimately, it really boils down to doing something that makes you happy. Even if it is slinging spaghetti in a restaurant, I had so much fun being able to sing to a man slurping fettuccine carbonara all over the place. You just found the joy, and it's all about balance. The arts are so important, and it's a way for us to express ourselves in any capacity. And so I say keep the dream alive, even if it's not paying the bills."
Wynn turned to Backstage when getting her start.
"Why I love Backstage is because when I wasn't involved—I wasn't getting paid to do what I loved, I hadn't received my Equity card yet—I would go buy Backstage and read about all the shows going on or things auditioning or articles about people who were just like me. So I'm a huge fan of this magazine for that reason."
Want to sing onstage and onscreen? Check out Backstage's musicals audition listings!