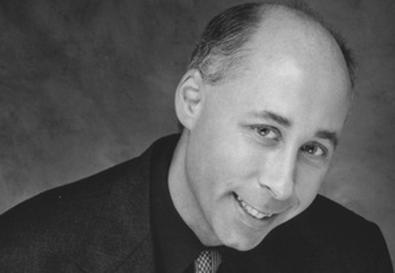 Bruce Smith of OmniPop Talent Group isn't entirely joking when he defines his job as "identifying talent and supporting that talent until a reluctant and confused industry bends to my will." The Los Angeles-based manager is known for his relentless energy and donning of multiple hats -- from producing to co-writing projects for his clients in an effort to get them to the next step on the career ladder.

Best known for producing the cult web series "The Maria Bamford Show" and Comedy Central's "Halfway Home" (for his client Oscar Nuñez, who went on to star on "The Office"), Smith's specialty is comic talent. He's drawn to multi-hyphenates. "They are self-starters and not waiting at the phone for someone else to give them the audition that will change their lives," he says.

No one can accuse the Queens native of waiting at the phone. At 11, he was playing the guitar. At 16, he founded a band with friends. "We became a high school legend," he says with a laugh. "Never has a legend been built on so little." It didn't take long until the band was performing in large rooms throughout Long Island. But after a decade it ceased to be much fun for Smith, mostly because the original musicians had gone their separate ways. They were replaced with professionals, but the camaraderie was no longer there and pragmatism kicked in.

"Though I was a solid songwriter, I was an average musician," Smith says. "Looking back I might have been able to go the distance as a songwriter, but it never occurred to me to write for anyone but myself."

The enthusiastic Smith cultivated other talents, majoring in communications at Queens College while mastering photography and promotion. After he moved on from band life, he was well-prepared to work as a rep with the Long Island-based Rick Morgan Agency. During his four-year tenure there, he met his future partners Tom Ingegno (a manager, songwriter, and music producer) and Ralph Asquino (a musician and former art teacher), who joined forces with Smith in 1983 to create OmniPop Talent Group, an "artist-friendly" agency.

By 1990, the agency had switched gears and was representing more comics than musicians. Standup was hot, and comics were easier to book than bands. Smith relocated to Los Angeles to establish and run the company's West Coast office, segueing comics into television and sitcoms. "One year after I saw Tim Allen perform, he was on 'Home Improvement,' " Smith says. "I thought, 'Do I want my comics in clubs or on TV?' I also had the feeling that this was where real show biz was located."

In 2005, Smith flipped the company to management, enjoying the many contacts he had made as an agent. More important, as a manager Smith had the freedom to be a producer for his clients. Managers also retain their successful clients at a higher rate than agents, he says.
Smith lands most of his clients through referrals but also scouts the clubs, L.A. theater, and YouTube for talent. Webisodes have their place, too, though he is not convinced they are always steppingstones to television. "They are three to five minutes and usually don't work in a longer form," he says. "If you want to do a webisode that becomes a TV series, start with TV logic and condense it into three to five minutes, knowing it can be expanded later."
For more information about managers (and agents), watch this video!