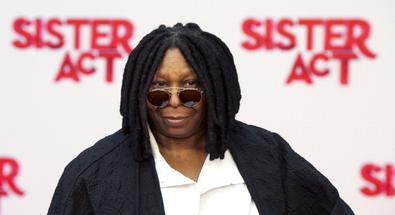 The National Conference of Personal Managers will appeal the dismissal of its legal challenge to California's Talent Agencies Act.
NCOPM's suit against the state of California, which named Gov. Jerry Brown and Labor Commissioner Julie Su and Attorney General Kamala Harris as defendants, was dismissed March 6.
Judge Dean Pregerson of the Central District of California ruled that NCOPM's evidence amounted to something akin to "naked assertions" and that there was not evidence "sufficient to state a claim upon which relief can be granted."
"Obviously, we disagree with the judge's conclusions. For a ruling on a motion to dismiss, the court's opinion is an abuse of judicial discretion," Clinton Ford Billups Jr., NCOPM's national president, said in a statement. "Appropriately, NCOPM has instructed our legal counsel to proceed with an appeal. NCOPM will pursue this appeal not only on the basis of judicial error, but also because the TAA controversy has plagued our occupation long enough."
The NCOPM complaint alleged unconstitutional violations by the TAA as applied to the managers' due process rights under the 14th Amendment, which contains an Equal Protection Clause that stipulates laws must be applied to all citizens equally. The trade group says the TAA has unfairly penalized personal managers for allegedly acting as unlicensed talent agencies. And claimed the California Labor Commissioner has voided personal management contracts and ordered management commissions to be forfeited or returned as a result.
Pregerson didn't mention the 14th Amendment in his opinion but rather dismissed the case for "failure to state a claim."
The line between the functions of licensed talent agents and of managers, who aren't licensed, is often indistinguishable.
In their suit, the managers' lawyers cited the case of Rosa Blasi, an actor on the Lifetime series "Strong Medicine." Blasi played Dr. Luisa 'Lu' Delgado on the Whoopi Goldberg-produced series about a woman's health clinic for six years.
Marathon Entertainment Inc., her manager, said it landed her the lead role and in exchange Blasi had agreed to pay it 15 percent of her earnings from the show. But she reneged on the deal. A subsequent legal battle resulted in the courts invalidating Marathon's personal management contract with Blasi for unlicensed talent agency services in violation of the TAA.
Cases like that, the managers' group says, violate the group's rights of free speech and association as well as the provisions in the Constitution against indentured servitude and equal protections under the law, among others.