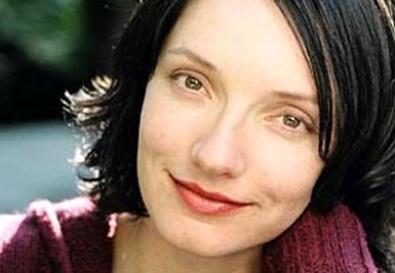 Dear Jackie:
Although I'm an actress at heart, I've decided to put aside my own career to embark on a new journey—becoming my husband's manager! My husband is already a working actor, and he needs that extra push to elevate his career to the next level. Although he is not an A-list celebrity, he is certainly known in the television and film world. But his agents, of course, do not provide the attention and detail needed to take him to the next level. This is where we both feel I come in. My husband, God bless his soul, is unfortunately not a go-getter at heart and shies away from "schmoozing."
I've only just begun my research on becoming a manager and would appreciate any advice you can give me to be the best that I can be and, most importantly, to be taken seriously! I'm just representing my husband for now, who is a credible actor with amazing credits, and at this point I don't know if I want to represent others.
How do I coexist with his agents of 15 years? Should I set up a lunch date or drinks-after-work kinda thing? The main honcho of the legit department met me two years ago as an actress looking for representation (my husband set it up), so he definitely knows who I am. Although I wonder if he even remembers me, as he never followed up. Does this work against me? The commercial agent also met me eight months ago as an actress seeking representation, from my husband's referral. (Would you believe it took my husband 15 years just to get me those meetings?) That too never amounted to anything.
My game plan was to have my husband contact every casting director and director he's ever worked with, letting them know via email or phone, depending on how tight the relationship is, that I'm his manager. He would also tell them about the recent work he's been up to (he was just seen on two different television shows). I would then contact them, briefly introducing myself and trying to connect the dots. I'd try to get him seen for auditions on new projects based on his past projects, emphasizing some sort of connection.
Here's an example of what I might say: "Since he's already worked opposite/with so-and-so, and since so-and-so is cast in your new project, I know it could only add more to your project to have him!"
I understand the key component here is to have relationships with CDs and that it takes years of hard work to build those relationships. Any suggestions? My husband deserves more, and I truly want him to reach his potential.
—Taking the Plunge
Dear Taking:
My suggestion is that, to be a viable manager of your husband's budding career, you'd need to put in, in your words, "years of hard work to build those relationships" with CDs and others in the industry, as well as to gain experience in the profession. Good intentions won't carry you through. Based on what you've shared about your game plan, it seems that you are far from ready to take on another performer's career. Frankly, while there are no rules in this industry—and there are examples to draw on of parents successfully managing their children—your plan seems flawed from the get-go.
I pressed Phil Brock, president of the Talent Managers Association and CEO and president of the Studio Talent Group in Santa Monica, Calif., for a blunt assessment of your plan. He responded: "Managing just your husband is ludicrous." Ouch.
Manager Brad Lemack of Lemack & Co., author of "The New Business of Acting: How to Build a Career in a Changing Landscape," adds, "It's tough enough for any personal relationship to survive and thrive under normal circumstances. To introduce business—specifically this business—into the equation is asking for trouble. The primary reason for this is that you are too invested in the outcome of both your endeavors and your husband's career to do the job as it objectively needs to be done. Your husband needs to perform career due diligence. It sounds as if it's a career/brand tune-up that is needed and, most likely, not a manager—and certainly not a spouse as manager, under any circumstances."
I know this is not what you wanted to hear. However, let's look at ways to accomplish what you really want—to support your husband's career—while avoiding the pitfalls that your premature appointment as his manager would put you both at risk for.
"Has your husband decided for himself that he wants a manager?" asks Lemack. "If so, he owes it to himself to seek out the best, most experienced manager available to him. Help him research and find that person. When was the last time your husband arranged for a meeting with his agents to discuss his concerns and the apparent need for a new strategy to both promote his brand and build his career? Are his photos current? When was the last time he was in a class to brush up on his audition skills? When was the last time he asked to see a printout of the agent's Breakdown report listing everything he has been submitted for in a given time period?" You don't have to be his manager to help him work through steps like these.
Just ask actor and businesswoman Sarah Jane Nelson, who is married to Oregon Shakespeare Festival actor René Millán. "In our marriage, we have always divided the labor so that we do things we are naturally good at and enjoy," she explains. "I'm an entrepreneur—always have been. I help René by facilitating his marketing, mailings, website design, and planning. I look over contracts, graphic-design his marketing materials, research headshots and audition clothes, and help with his scheduling as an actor and acting coach. René is a brilliant actor and a passionate teacher, so if I do my thing and he does his thing, we're both happy. I don't tell him what to do, but I research and plan and then present him with ideas, and we work together to make decisions. I don't want to officially call myself his manager, because I have my own career and lots of other things I'm interested in personally, but I feel great about doing as much as I can to help him, so he can go out and bring home some bacon for us!"
While it makes sense for you and your husband to work together for mutual success, your desire to drop your own pursuits in service to his could lead to real problems. Your acting career is not going where you'd like, but that's not a reason to commit all your energy to your husband's.
Ask yourself what you truly want in this endeavor. You mentioned that you were an actor "at heart" and didn't know if you wanted to manage other clients, so talent management as a career is not what's attracting you. I can't help but wonder if your focus on your husband's journey is keeping you from looking candidly at your own.
Do you have a question for The Working Actor? Click here to send your question today!