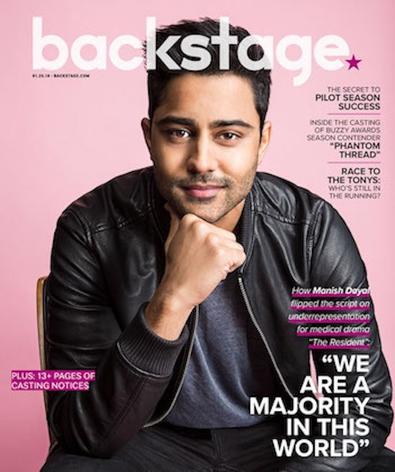 Even the most ardent fan of prime-time medical series will find something they haven't seen before on "The Resident." While it strikes the standard procedural chords of brilliant doctors tasked with high-stake emergencies, star Manish Dayal compares the social mechanics among those doctors to the Oscar-winning LAPD drama "Training Day" before "ER" or "House." (Perhaps it's no coincidence that the 2001 film's director, Antoine Fuqua, is also an executive producer of the Fox series.)
"It's a bit darker and [more] character-driven," Dayal says. "It's a new way to talk about what it means to be a doctor in a hospital in the United States. It's a very cutthroat and very competitive field to be in, especially today."
Dayal stars as Dr. Devon Pravesh, an idealistic Harvard Med graduate and new resident of Chastain Park Memorial Hospital, who works under one of its very best (and brashest) doctors, Conrad Hawkins (Matt Czuchry). Hawkins is known in the hospital's halls for his charm, arrogance, and decidedly unconventional approach to medicine. His goal with his residents is to rid them of any romanticized preconceptions and introduce them to the world of medicine as it truly is: a business with as many complex and, at times, contradictory doctors as patients.
"They have a precarious relationship, but it's really mentor-mentee," Dayal says of the dynamic. "Dr. Conrad Hawkins has very strange ways of tutoring; it's a hazing process, really.... Deep down, I [as my character] have a rosy vision of what it means to be a doctor. His vision is a bit more jaded, he's a bit more cynical, and he [practices medicine in] ways that I am unfamiliar with and ways that I don't necessarily agree with. But he is my boss, technically, so I have to sort of navigate what I think is right and what I have to do.... That's what makes the scenes so alive and what makes these characters so complex, especially when lives are on the line." Despite that conflict, Conrad still acts in Devon's best interests; no-nonsense tough love softens his egotism and pulls back the proverbial curtain for the novice.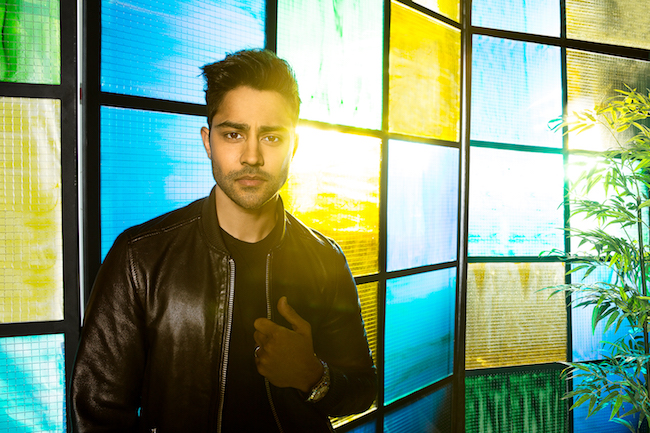 Dayal is a successful screen talent who's no stranger to press and buzzy projects; he approaches our December photo shoot and interview at Midtown Manhattan's Bar Gonzo as an easygoing and open professional. But entering the "real world" with rose-colored glasses only to have them swept away is surprisingly familiar territory for Dayal. While many know the 34-year-old actor from series like the CW's "90210" revival and AMC's "Rubicon" and "Halt and Catch Fire," or from feature films like Lasse Hallström's "The Hundred-Foot Journey," upon graduating from George Washington University 12 years ago, he came up in a film and television industry that offered very limited access for actors of South Asian descent.
"As an Indian actor, I'm commonly playing characters who are underrepresented in Hollywood," Dayal says. "That's something that I've always experienced throughout my whole career." And while diversity onscreen has incrementally improved in the years since his start, representation continues to be an obstacle he faces today.
That's what made "The Resident" so especially refreshing.
"As I was preparing for [the role], I was reading books like 'The House of God' [by Samuel Shem] and 'Unaccountable' [by Marty Makary] and I was looking to media for references on my character. I realized how few South Asian/American-Indian doctors are represented on TV, when the reality is we are a majority in this world," Dayal says. "We overwhelm cardiac ICUs and medical schools all over the country."
"We're trying to reflect a lot of what the reality of medicine today is in the entire show, which I think is absent in any medical show on television," "The Resident" executive producer Amy Holden Jones tells Backstage by phone. "And a significant part of that is diversity. If you've been to any hospital at any time, you'll discover that the doctors are a rainbow from around the world."
"It was interesting to learn that, for the first time in my career, really, I was playing a character who was a majority in his world," Dayal continues. What at first seems just an intriguing from-the-field tidbit actually came to shape Dayal's interpretation of Devon in ways he could never have anticipated. "I was playing a very different nuance," he says. "In order for me to accurately portray him honestly, I really needed to strip away all those front-loaded default settings of what it means to play an underrepresented character, because I wasn't doing that this time." He was, in part, playing a man who had a sense of naturally belonging, despite being the titular new kid on the block.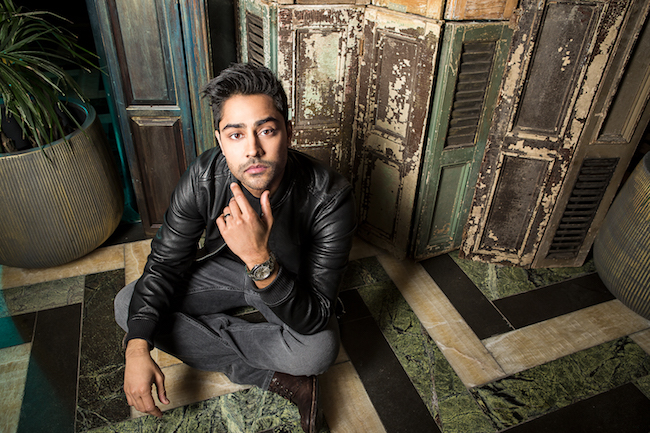 In Dayal's own career, casting breakdowns were not always inclusive, but it never meant he sat around waiting for roles. "The Hundred-Foot Journey" in 2014 marked a breakout of sorts for the actor; in addition to pairing him with Dame Helen Mirren, the project put him on the radars of producers Oprah Winfrey and Steven Spielberg (the latter of whom, Dayal says, "was my hero, my idol, everything" in his childhood). After the film's premiere, Dayal followed up the positive reception with the unexpected: purchasing the rights to Anjan Sundaram's nonfiction debut, "Stringer: A Reporter's Journey in the Congo." The film is still in preproduction, but he's slated to star as the author, who uncovered conspiracy and corruption in the nation's first democratic election in over 60 years.
Dayal also recently ventured into directing for the first time (a "very long-standing dream" of his) with the short film "Fifteen Years Later." He stars with "Orange Is the New Black" and "How to Get Away With Murder" actor Matt McGorry and fresh-faced Golden Globe winner Rachel Brosnahan ("The Marvelous Mrs. Maisel"). Exploring racial prejudices and police brutality in the aftermath of Sept. 11, 2001, Dayal hopes for the short to hit the festival circuit later this year. He credits his aspirational, go-getter attitude in front of and behind the camera to his parents.
"I'm a first-generation immigrant in the United States, [and my parents] instilled—like many immigrant parents do—this idea that you must excel, you must serve others, you must give back, you must work hard. Above all, I've always been quite entrepreneurial, and I learned that from my parents. They programmed me to be that way," Dayal says. "Even as an actor, I'm an Indian-American man in the United States of America; roles are going to be few for me. We're not represented as fully as some other ethnic groups. And so I think it's important that we create. It's important that we diversify the portfolio. Try everything and diversify as much as you can because creating as much as you can ultimately provides opportunities for us all."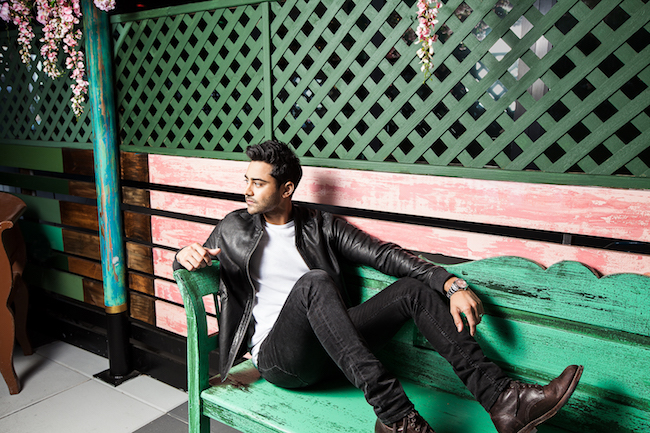 Dayal has no intention of slowing down. He says he will continue to challenge himself and to do and create work that tests his strengths while building new ones. In the end, it's being a student of the craft and of life that he says is "the one thing I am the most grateful for."
"As cheesy as it sounds, I'm learning a ton every single day, and mostly from the relationships I have in my life," he says. "[My] relationships are evolving and growing to this place where you just learn so much about people, behavior, and instincts, and those things really contribute to the evolution of your career." His greatest evolution to date? Becoming a father last year. "When [my son] was born, there was this new dimension of ideas and perspectives that I would never otherwise have had. I know it will permeate my acting and it will diffuse it in whatever way it can, and I think that's ultimately how we evolve as people, as actors. Our work grows that way."
---
Backstage's No. 1 Fan
"I think Backstage is the most important resource [for actors], whether they are just starting out or whether they're at the end of their career," says Manish Dayal. "It has been such an ally for us, especially in New York. When I was first starting out, I remember scanning Backstage for auditions. The opportunity to just audition—that opportunity alone was a valuable one, because when you don't have representation and you need a resource, there it is. And I speak for a lot of actors who would agree with me on that. Backstage was a big part of my time in New York, especially the early years. It is not just a resource for auditions and opportunities, but [it] gave us an opportunity to see what other actors were doing and how they got to where they were and what steps they took, what they had to overcome."
Ready for the small screen? Check out Backstage's TV audition listings!
Photographed on December 10 on location at Bar Gonzo in NYC by Emily Assiran