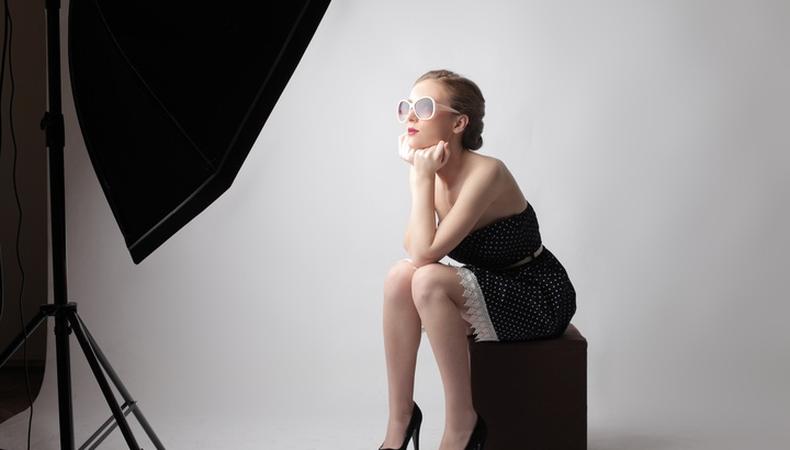 When booking a shoot, how do you know if you should be booking three or four looks with your photographer? What even constitutes a "look"? Photographers each seem to have their own definition. How do you know if your "looks" will be distinct enough to constitute paying for a more expensive package?
As an actor myself, I always found it difficult to decide what package to select when booking my shoot. When I was a newbie, my "change of look" was nothing more than swapping my burgundy t-shirt for a hunter green—so it was mind-boggling to me that merely changing my shirt could cost me an extra $100.
That's why I don't believe in shooting based on "looks". If a top or a hairstyle doesn't work, you shouldn't feel obligated to commit to it because you paid more for it. During my sessions, I welcome clients to change into different outfits throughout, so long as we're clear on the "look" that they're going for, and this is something you should talk to your photographer about before your shoot.
So what does constitute a "look"? Again, this is subjective, but I believe that a look is a change in character. It's a sequence of photos that embodies a different side of you; a different role that you can play. Yes, that usually does require a change in outfit—we do need to communicate a full human being for the photograph. But I feel you should be free to change within that look, so long as the outfit is in-line with the character you're portraying.
When preparing for a shoot, here are my tips so that you:
know how many looks you want to do

know how to add enough differentiation between your looks
READ: "6 Headshot Photography Myths"
Treat each look like a different TV or film role.
Know which characters are within your wheelhouse. I'll use one of my clients as an example. After speaking with her and her reps, we determined that she was most frequently cast as:
1) the popular girl at school, with an edge
2) the rebellious teen
3) the quiet seductress
First, it's important to note that these are film and TV roles that we see all the time. Know what shows and types of movies you're right for, and what characters are often written for those projects.
Create a life for each character.
Treat it as you would any role you were hired to play. Of course you won't be performing a scene during your shoot, but understanding the life you're living as the character will take you out of your head, and help you forget that you're getting your headshot taken.
When creating your character, the most important part of the preparation is understanding your character wants and feelings. (Acting 101, I know, right?) Come up with four or five objectives that you would want as each character. An example for the "quiet seductress" might be: I want to pull this hot, yet unsuspecting stud into my bed. Your photographer should help angle and position you accordingly, so that your objective and pose line-up to create an effective story.
With this in mind, you should have a clearer idea on how to effectively create a "look" for your headshots, and will consequently know how many "looks" you should book for your next shoot!
Los Angeles-based headshot photographer Wolf Michael provides actors with the preparation and tools they need to make the most out of their headshot sessions. For more info, visit: www.wmheadshots360.com
Looking to take your new headshots for a spin? Check out our film audition listings!
The views expressed in this article are solely that of the individual(s) providing them,
and do not necessarily reflect the opinions of Backstage or its staff.