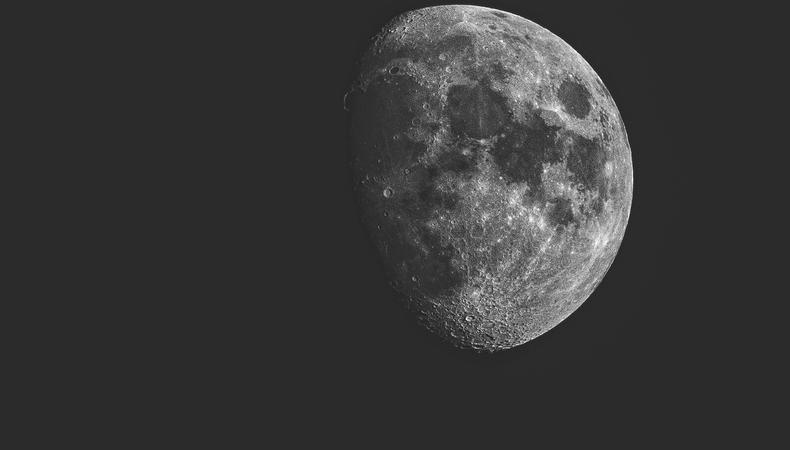 Spring is coming! In the first week of March, we're really swimming in the magic waters of Pisces, helping us float above our individual selves and tap into the greater connectedness we all share. We may be healing or reeling from the sudden and unexpected changes those eclipses of last month set loose but once the planets start to shift into Aries—namely Mercury and Venus on March 6 and later the Sun on the March 20—we're feeling more and more fiery and ready to throw our passion into anything that feels fresh and new.
Keep in mind that Mercury is turning retrograde in livewire Aries on March 22, so even best-laid plans can go awry or we can feel like we're being told to hurry up and wait. Thank God Aries hates plans, so shouldn't be too much disappointment!
Jupiter in Scorpio continues to remind us of the cleansing power of ending and beginnings, and will be retrograding on March 8 to make sure we're getting the lessons we need so we can soar through 2018 with hearts open and as little baggage as possible. With Mercury retrograde in Aries, this is a great month to not only spring clean our homes, but our minds. If what's in your head doesn't pass that "spark joy" test, change your mind. It can happen in an instant with our attention vigilant on what we want to create. Just have a little patience for those results to pop as Mercury retrograde has its own timeline and learn to develop grace around that which we cannot control.
Read for your Sun and Rising Sign if you're a believer!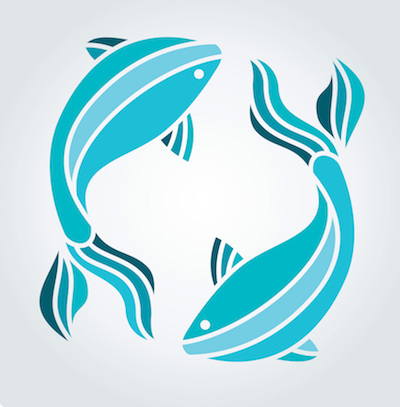 You're in the birthday zone, Pisces, which means the Sun has returned to where it was in the Zodiac the day you were born. This is a fertile time to initiate projects or, more aptly, allow yourself to say yes to the door that keeps opening. Dreamy Neptune has taken up residence in your sign and demands you listen intently to the messages you receive in the unseen. It's actually less work than it sounds. If you use too much ego to hurl projects forward, they will likely backfire. Don't distrust the path right in front of you or that seems too easy to be true; when you're centered and open, all sorts of magic can happen for you.
The Full Moon in Virgo on March 1 opens the month with intimacy and delight. Not only that, until March 6, you've got the charming couplet of Venus and Mercury in your sign so take advantage and contact anyone who needs to see you in your best light. When Mercury retrogrades on March 22 in Aries in your 2nd House of Money, it's a great time to review your budget for 2018 and really see if what you're spending your money on reflects your values. If not, spring clean that area of your life as well. Use the power of the New Moon in your visionary sign on March 17 to seed thoughtful intentions, especially around income and abundance!
ARIES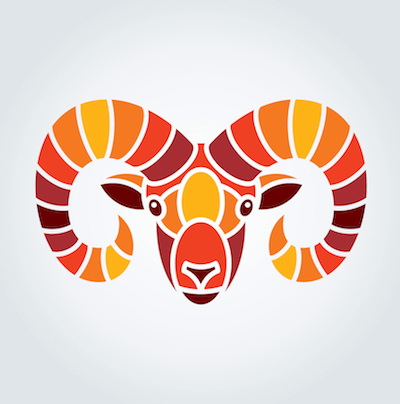 With four planets in your Twelfth House lately, no one could blame you if you've been feeling a little spacey. That's about to change as Mercury and Venus (March 6) and the Sun (March 20) burst into your favorite sign (Aries!) and infuse you with all sorts of chutzpah. This isn't without complications, though: Mercury will be causing its usual delays and wonky timing as the messenger planet stations retrograde on March 22. As much as two weeks beforehand, you can feel the effects of this cosmic slowdown. With Mercury right on your Ascendant, you may be feeling and looking feisty, just make sure you don't promise the Moon as there's usually some information we're not quite privy to.
Big decisions are best made that first week. Even so, this is a great time to either pick up where you left off on a project. Mars in fellow fire sign Sagittarius is also cheering you on, helping manifest some breaks in the 9th House of travel and higher education. You'll most likely feel like breaking up the routine and doing something that gets you back in the game after March 6. Don't underestimate the power of community right now. The latest New Moon Eclipse was in your 11th House of networking and long-range plans encouraging you to expand by linking up with like-minded souls, even when you may want to go your own way.
TAURUS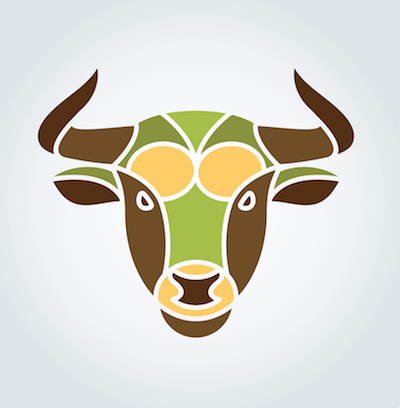 The Full Moon on March 1 lights up your house of true love, creativity, and recreation. Expressing your theatrical flair, whether on the stage or creative self-care rituals (this Moon is in Virgo, after all), sends beams of well-being the few days around March 1. Mercury in retrograde is sending some mixed signals as it slows to a retrograde in your 12th House of spiritual healing and release. Slowing down and reflecting the second half of the month through Mercury-activities like journaling and dream analysis could produce some gems of wisdom that you didn't realize you had in your subconscious.
Not only that but Venus transitions to this ethereal 12th house too, making it a ripe time to let relationships breathe and accept things as they are, not just as you wish them to be. Things may feel a little topsy-turvy, so work in some time to relax your brain and clear any fog or old arguments that are rattling around behind the scenes.
Meanwhile, you've got expansive Jupiter in Scorpio applying benign pressure from across the sky, giving you (or perhaps even a partner) increased passion for anything done in pairs. Being asked to look at what's hidden seems to be a theme this month. So while you tend toward the solid and pragmatic, it's time to consciously open to those things you just can't explain and let them feed your art. And the month ends of the sweetest note as Venus, planet of love and pleasure, enters your sign on March 3.
GEMINI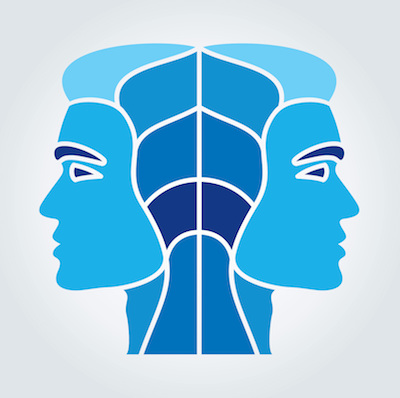 You've been enjoying the effect of visibility lately, what with the Sun, Neptune, Mercury, and Venus cruising through the 10th House of career. When Venus and Mercury move onto Aries and your 11th House on March 6, you'll feel like you've gathered enough information to formulate a slightly adjusted long-term vision. Your role in the world is up for review, so take note of what's been working, and be willing to step it up even if you feel slightly green.
With Venus and Mercury moving into such a social house, you're eager to seek out new connections that buoy this evolving career trajectory. There may be some blast-from-the-past energy this month as both Mercury and Jupiter station retrograde. Helpful people may come in or things you thought long dead, may rear up for your final yes or no. Pay attention to the willful days around March 7 when the Moon conjoins with Jupiter in passionate Scorpio and gives you oodles of intuition around where your skills need to be focused and who is on your team.
CANCER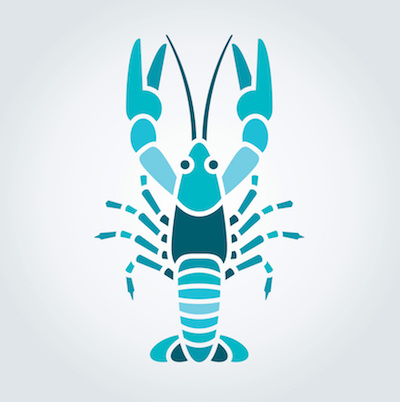 The weather has been nice for you, Cancer, with the Sun and Neptune getting along swimmingly in fellow water-sign Pisces. You've likely been on a mini-quest, gathering experiences, following your curiosity, and maybe even finding yourself out of town or saying yes to things that are less "domestic" than you usually prefer. New opportunities to showcase your verbal acuity may be showing up after March 6 and they require your courage to take advantage of them. While you can tend to keep things in, it seems this month the trend is moving toward fiery communication, wearing your opinion on your sleeve and even a willingness to play the fool.
The New Moon of March 17 opens a new scene in your 7th House of committed partnership, and courageous Mars joins the same day making business or romantic partnerships a main part of your menu for the rest of the month. There's magic in letting people come to you and with your whip-smart attitude, you'll magnetize just the attention you need. Saturn is also in your 7th House of partnership—here until later in the year—so negotiating boundaries with others and being very direct about what you want and need are key themes right now. This trend will be even more apparent when assertive Mars enters the 7th House on March 20 and there's a lot of action around romance and relationships. You're hungry from some old-fashioned honesty and it may be a partner's rabble-rousing attitude that trigger you to share some of your sassy homespun wisdom.
LEO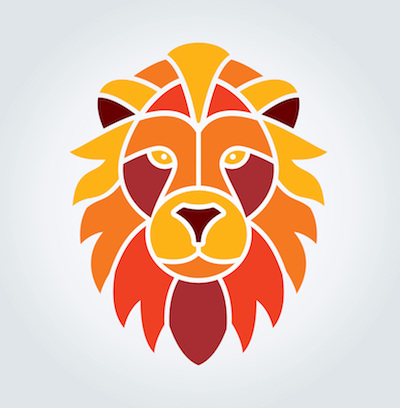 This month offers a couple respites for everyone, which could be a necessary euphemism for planets going retrograde, if Leo's weren't so good at looking at the bright side. Jupiter pulls into a pit stop on March 8, giving you a breath to contract and review from the expansion happening in the part of life associated with the 4th house of home, family, roots and inner life. The lucky planet is encouraging you to looking deeply at core beliefs and re-commit to sharing your most authentic self in whatever endeavor is closest to your heart, something that may be changing. When Jupiter in Scorpio transits the 4th House—as it's doing until November—growth can often be behind the scenes. You're building a stronger foundation of self, which can mean taking a good look in the mirror and really getting clear on your emotional investments.
While you're often top billing and your magnanimous social presence is desired, make time this month for self-study, reflection, and creating enough quiet to hear your soul's longing. Having intimates or even a great therapist to bounce these reflections against could be deeply satisfying.
Mercury stops next on March 22, though be prepared for the slo-mo as early as the second week of March. In your 9th House of travel and higher education, this retrograde's theme may be around adventure and seeking new experiences. Mercury is also traveling very closely to hot-and-fast-love Venus in Aries this month, suggesting that adventures-in-pairs and acts of coupled spontaneity are also in the stars. Be open for anything, although leave a wide margin for unexpected twists, especially as we inch closer to Mercury's "respite."
VIRGO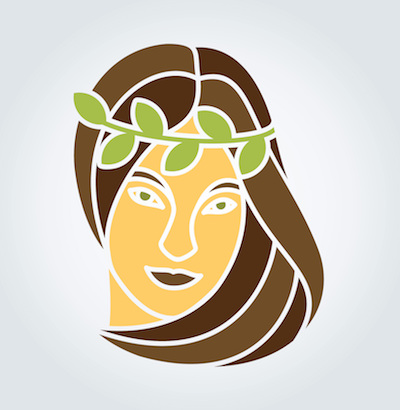 You've been in the glow of free-flowing and deep-feeling Pisces energy as the Sun, Neptune, Mercury, and Venus have been seducing you into a spacious and easygoing mindset. That chill social vibe will somewhat change as the Venus and Mercury move into the trailblazing Aries on March 6 and turn up the heat in the 8th House territory of sex, death, and transformation. You're still in the "relationship building and sustaining" section of this year's syllabus, only everything is just intensifying. A sense of urgency may develop after the March 6 to peel the onion of a partner's psyche or simply enlist others (wittingly or not) that help you see more deeply into your own psychological processes, passions, and vulnerabilities.
Being an intrepid traveler of your inner life through relationship will provide excitement and tons of raw information to mold into your next character assignment. The truth will out this month, so the more you can channel that energy and brave deeper intimacy, the more alive you'll feel. And yes, this may include spirited conversations—never the modest and organized Virgo's favorite pastime. The great things about 8th House transits is they usually bring up stuff we're not aware is swimming around beneath the surface so we can clear it. Mercury is also going retrograde here on March 22 so it seems like there will be plenty of time to remove any obstructing thorns from your psyche so you can go full steam ahead and enjoy greater layers of juicy love, friendship, and partnership in the months ahead.
LIBRA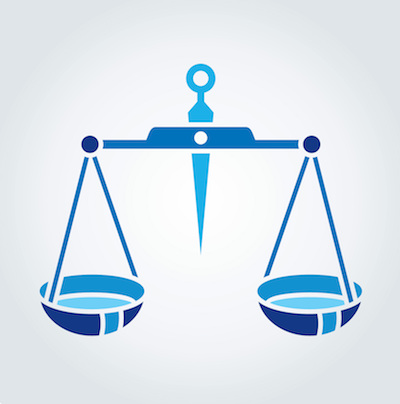 The hours you've been putting in are starting to pay off. You've been going through a heavy concentration of planets in that 6th House of health, work, and service which may have largely consisted of getting the mundane components of life in order (health insurance, daily routines, maintenance, etc.). You're readying for a little more balance in your life as the Mercury, Venus, and the Sun burst above the horizon and into your 7th House of relationship. You'll be feeling a bit more support and less like you have to grease the wheels to make sure life keeps zipping along.
This month offers a bit of a reset, as both Mercury and Jupiter are slowing down to make sure we've integrated what we've learned and take some time to breathe into the new spaces we've created. A partner, friend, or new connection may be offering social stimulation and levity that help balance any overwhelm of late. And with Mercury retrograde here, don't be surprised if an old relationship revisits to iron things back into the balance sensitive Libras so dearly covet. The Jupiter retrograde in your 2nd House is about generating income and a security, which is a theme all year, only now it's less about outward manifestation and more about tuning into your values. Are you using talents to generate security? Are you showing up for your responsibilities so you can provide a certain level of material comfort? Are you aptly providing for yourself? How can you generate a greater level of wealth through investing in yourself? You've got time to stroke your long white beard, and then make a wish, ideally on the New Moon of March 17.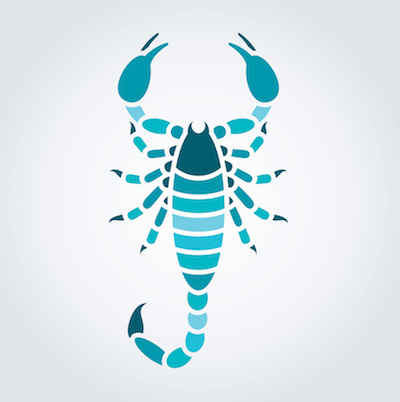 The trend this month for Scorpio is towards work and lots of it. You'll be hungry to get things together and open to trying new ways of life-crushing as Venus, Mercury (and later on March 20, the Sun) move into the 6th House of work, health, and service. With affable Venus joining Mercury here, it looks like relationships in the workplace are alive and kicking, so now is a great time to join supportive groups with which you can share accountability on deadlines, writing, and production goals.
While you may feel a bit of that underdog, under-the-gun energy, this can be deeply motivating for willful Scorpio. Yes, this month's Mercury retrograde can throw you a little bit for a loop, forcing you to revisit a skipped step as far as your health or daily routines which have fallen by the wayside. Consider this a helpful nudge from the Universe to get you back on track and enjoy the process without focusing too hard on the result for the time being.
SAGITTARIUS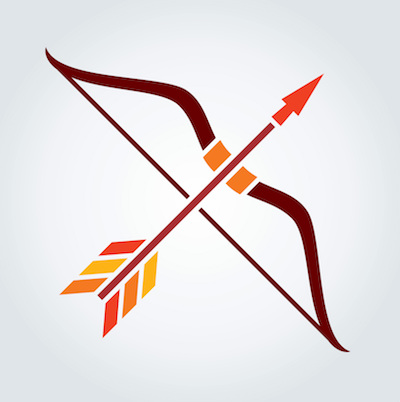 Until March 20, you have firecracker Mars in your sign and your 1st House amplifying your natural gifts as a comedienne and provocateur. Work this energy while you have it by putting yourself out there and daring to demonstrate your panache. With the planetary trend towards Aries and your fun and creative 5th House, you're heading into a month in which you'll be buoyed by your native fiery element and mostly given room to roam the playground. This moth favors the bold, but also those that can think on their feet and adapt quickly to new information. As a mutable sign, you're great at this (although modify this superpower if you have a Moon in a stubborn, fixed sign like Taurus or Scorpio).
Yes, Mercury is retrograde which can be frustrating but don't be afraid to throw a bunch of ideas out there, play, and fall on your face as much as possible. Don't get too attached to results or being right. Too much fire can burn of course, but if you're in a space of discovery, a lot of unexpected opportunities to showcase your creativity and reckless love can come down the chute. Jupiter stationing retrograde in your 12th House on March 8 can really be an engine to connect with the collective unconscious and your "higher self," so don't underestimate your abilities as a channel. Something wants to come through you creatively speaking, but you will have to do something you've never done. The only danger with these placements is falling into escapism and being hungover the whole of March.
CAPRICORN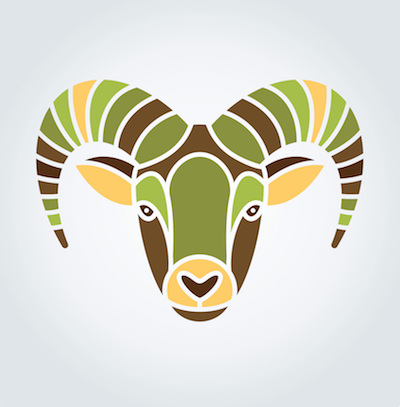 Capricorns have had to be such troopers with taskmaster Saturn at the wheel making them gage the maturity and usefulness of each and every action. There's a payoff to growing up of course, but make sure you take some time to connect with the simple of joys of life and get loopy like everyone else. Mars will only add fuel to your ambitious fire when the go-getter planet enters your sign on March 20. Until then, you've had to be flexible, surrendering your agenda a bit in order to flow with life. You'll feel a lot more on solid ground later in the month and like your actions are actually producing visible results.
Your 3rd House of communication has been lit up by sweet and open Pisces energy so you've likely burned off a couple of layers of your reserve and may even find gooey conversations more palatable. Come the second week, however, the planets start to trend towards Aries, you're in the mood to fire some things up, namely in the 4th House terrain of home, family, and roots. Connecting with your authentic voice and speaking off the cuff in all your passion can prove an asset and a liability, as this month's Mercury retrograde may have you calling for a re-take. Do be honest about your preferences, but just make sure you don't find yourself speaking just like a parent that drives you nuts. This is a time to root in your own style and let go of some of the armor which may have masked what you really desire.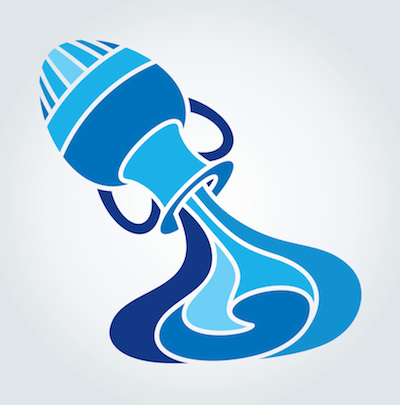 It's your 3rd House of Communication that's lit up this month, as a preponderance of planets gather heat in Aries and promise a busy schedule with no dearth of urgent matters calling your attention starting on March 6. Mercury is set to go retrograde so it's your day-to-day life and mundane correspondence that will bear the brunt of this benevolent confusion or mixed signaling. You'll be asking for and receiving a lot of feedback that will need to be sorted through your pragmatic lens and you're more likely to act swiftly the first half of the month—that first week is perfect for finalizing any decisions before being pulled into the retrograde zone.
Starting on March 20, action-packed Mars is leaving your 11th house of friends and future plans and taking a hiatus of sorts as it enters the sacred territory of your 12th house, joining Pluto and Saturn here. This is a lot of action in this house of spiritual ideals, the collective unconscious and letting go. While you're one of the more gregarious and socially-motivated signs, solitude and silence are going to be wanting a bigger piece of the pie than usual. You may consider things you never have before that would demand a little alone time, or perhaps a circumstance will demand you withdrawing a bit from the hustle and bustle of the "real world." Try to balance all the business and potential overwhelm of this busy month with something that anchors you in your spirit. Trust you've done the work and that you'll get to where you need to be at the right time. Developing grace around things you can't control has medicine for you. You're great at seeing the big picture, and this month may require that you zoom out and have perspective on what's truly important.
Ready to see what else February has in store for you? Check out our film audition listings!
The views expressed in this article are solely that of the individual(s) providing them,
and do not necessarily reflect the opinions of Backstage or its staff.