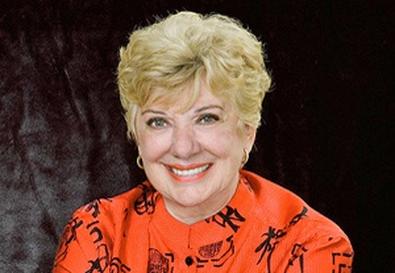 Broadway veteran Margery Beddow, a performer, director, and choreographer, died Sunday at her home in New York. She was 72.
As a performer, Beddow appeared in 10 Broadway shows, including "Redhead," "Conquering Hero," "We Take the Town," "Two on the Aisle," "Almanac," "Take Me Along," "Ulysses in Nighttown," and revivals of "Fiorello" and "Showboat." She appeared in seven Bob Fosse musicals and was the author of the book "Bob Fosse's Broadway." Her work as a choreographer included two original Broadway shows, "Dear Oscar" and "Wind in the Willows," and several touring productions. She also directed and staged "Broadway by the Year" at Town Hall and "Noël Coward and his Ladies."
In her early career, Beddow was a prima ballerina of the Ballet Russe de Monte Carlo and a dancer with the Metropolitan Opera Ballet. On screen she appeared in the both the original Mel Brooks film "The Producers" and the later musical version. Most recently she was seen in the Disney film "Enchanted" and the Academy Award-nominated "Doubt."
Margery Beddow is survived by her daughter, Pamela Jeanette Saunders, nieces Laura Parry and Margery Parry Colucci, and nephews David and Daniel Parry.