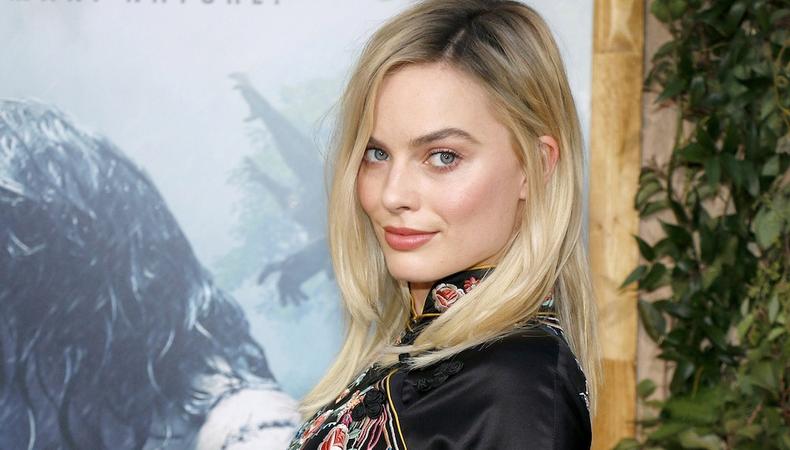 With dozens of castings announced and new projects coming down the pipeline each week across television, film, and theater, it can be near-impossible to keep up. Backstage is here to help. Every Friday, we're rounding up the week's industry news you shouldn't miss, so you can be sure you're firmly in the know!

Margot Robbie to produce—and star in—"Dreamland."
Robbie will pull double duty on the upcoming feature from screenwriter Nicolaas Zwart. The film will depict a teen whose family's farm is on the brink of foreclosure and who decides to go after a known fugitive and bank robber (Robbie) to collect her bounty. Additional casting is to-be-announced.
Elizabeth McGovern will return to Broadway.
The "Downton Abbey" actor will star in the first revival of J.B. Priestly's "Time and the Conways," beginning previews Sept. 14 at Roundabout's American Airlines Theatre. The play follows the well-to-do Conway family and begins with their rejoicing at the end of the First World War, before jumping ahead 19 years to depict the ways in which the family has changed. McGovern last graced the Great White Way in a 1992 production of "Hamlet" (also produced by Roundabout).
Donald Glover is giving us "Deadpool."
Glover, creator and star of FX comedy "Atlanta," will add another project to his docket. The multihyphenate, along with his brother Stephen Glover, will write, executive produce, and serve as showrunner for a still-untitled animated series following Marvel's acerbic Deadpool character. The series, which received a 10-episode order from FXX, furthers Glover's relationship with Marvel before his starring role in its forthcoming "Spider-Man: Homecoming."
Josh Gad will step into the shoes of Truman Capote.
"Frozen" and original "Book of Mormon" star Gad will depict storied author Capote in "Party of the Century," a feature from Oscar-nominated writer and directors Robert Pulcini and Shari Springer Berman. Revolving around Capote's infamous Black and White Ball, the New York romance will also star Chloë Grace Moretz, and will shoot in NYC later this year.
Jesse Eisenberg and Pierce Brosnan are setting sail on the big screen.
Oscar-nominated Eisenberg will team up with Brosnan for "The Medusa," in which he'll depict the artist Théodore Géricault and the tragedy which inspired his celebrated painting, "The Raft Of The Medusa." Brosnan will play his uncle and nemesis, with Vanessa Redgrave in place to star as the artist's innkeeper. The team is aiming for summer or fall production.
Mark Rylance will take on his first post-Oscar win Broadway role.
Rylance will return to the boards for the first time since winning an Oscar in 2016 for his role in "Bridge of Spies." The actor, who also has three Tony Awards, will star in "Farinelli and the King," which happens to be written by his wife, Claire van Kampen, making her Broadway playwriting debut with the piece. Previews will begin Dec. 5 at the Belasco Theatre.
"Moonlight" star Andre Holland is coming to Hulu.
Holland, a standout in this year's Best Picture winner, has been cast to lead "Castle Rock," an anthology series from J.J. Abrams and Stephen King that will stream on Hulu. The 10-episode drama will "weave together characters and themes from King's novels featuring the mysterious town of Castle Rock." Holland will play a death row attorney who has a history with the town. A premiere date has not yet been announced.
Ready to get involved in a project yourself? Browse through our extensive casting calls on Backstage!