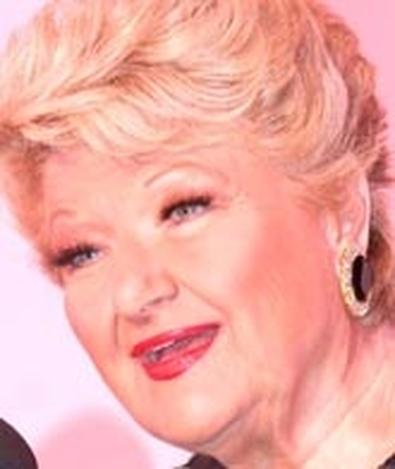 Marilyn Maye has plenty to teach anyone wanting to do a cabaret act. Why wouldn't she? She's been singing before audiences for something like 70 years. There is nary an aspect of singing in clubs that she doesn't know about. And it was all on view when she played her seventh gig in two years at the Metropolitan Room under the Love on the Rocks title.
The warbling is obviously the place to start. At 80, Maye still has a steel-lined mezzo you'd expect would belong to someone much younger. (If you didn't know how old she was, you'd take her for a youthful 60.) Although her voice sounded just the least bit tired when she did the final show of a three-day Met Room stay (also having entertained at the 19th Annual New York Cabaret Convention), she was fully energized by the time she'd finished her second number, a Cole Porter medley.
What's crucial to say about Maye is that while she can blast notes whenever the impulse moves her, she's not into singing for voice-showing-off sake. No matter what she sings, the full-bodied sound trumpets the conviction that what she's saying is important to be said. She acts nonstop, which means that when in "When Your Lover Has Gone" (Einar Aaron Swan) she reaches the sentiment "Life can't mean anything," she gestures with grim finality on the word anything. It means that when she sings "Something Cool" (Billy Barnes) and gets to the part about wearing a dress that's "right for the heat," she rubs her neck to rid it of imagined perspiration. When she sings the Hugh Martin-Ralph Blane "Ev'ry Time," there's solid acceptance rather than self-pity.
And that just scratches the surface of what she knows about the value of singing. What she knows about working a room would fill a second book. Take that above-mentioned Porter medley, which skips from "Looking at You" to "I Concentrate on You" to "It's All Right With Me" and way beyond. Because there's no particular logic to the inclusions, the piece of material could seem to have little cumulative meaning, but Maye makes it work by using it as an opportunity to kibbutz with her musicians — pianist Tedd Firth, bassist Tom Hubbard, drummer Jim Eklof — and with her audience. While pointing at a smiling ringsider, she sings, "Though your face is charming, it's the wrong face." Her chatter — some of which has to be off-the-cuff and some of which only sounds that way — is always amusing and sometimes self-deprecating. She's got the skill because she's had decades of on-the-job experience.
Maye's Love on the Rocks title turns out to be a pun on her theme: solitary distaff drinking. Much of the middle of the show was devoted to "the same lady at another bar." That's to say "Something Cool," perhaps the best "Lush Life" (Billy Strayhorn) I've ever heard, and a few others were sung by a character Maye assumed. She had tremendous fun and much pathos with it. She also made certain to note that she wasn't singing about herself.
Along with her boite dos, however, she unintentionally included one boite don't: Don't take 20 to 25 minutes introing the celebs on hand. It looks self-congratulatory: "If all these people are here, I must be pretty good, huh?"
Presented by and at the Metropolitan Room,
34 W. 22nd St., NYC.
Oct. 30-Nov. 2.