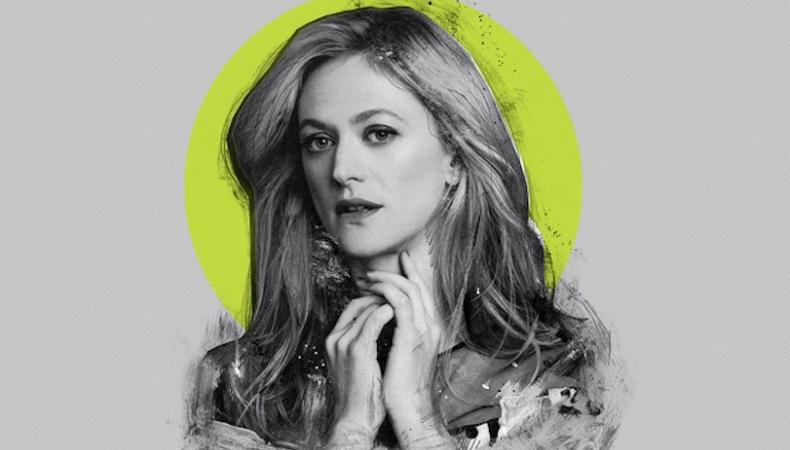 A longtime regular in New York's theater scene, Tony nominee Marin Ireland is experiencing a breakout year onscreen. After excellent (but under-the-radar) supporting turns on series like "Girls" and "Homeland" and in films like "Hell or High Water," Ireland gets well-deserved top billing alongside Giovanni Ribisi on Amazon's "Sneaky Pete." She's currently starring in Martín Zimmerman's one-person stage drama "On the Exhale."
What have 'Sneaky Pete' and 'On the Exhale' taught you about your acting?
When you go back and forth between theater and film and TV, people will ask if you prefer one over the other, and I always feel like they are so complementary. The theater I continue to do helps remind me to stay in the moment exactly where I am on the day when doing TV and film. The most important thing is to be present in the moment on the day.
Have you used Backstage in the past?
Big time! I remember every week was all about Backstage. I remember reading a lot about how people got started. It's funny now, I feel a little old being like, "When I was young…" But I guess that means I've survived.
What special skills do you have listed on your résumé?
I was super into stage combat when I was in college. I swore I was going to be the only female fight choreographer. I just really dug it.
What advice would you give your younger self?
Lately, I've really been trying as hard as I can to allow myself to be as vulnerable as possible and as open as possible. When I was younger, I had a feeling of needing the audience to feel safe, like they were in good hands. I think it's a common thing in drama school when you're unsure. There's a phrase called "strong and wrong": When you don't know what to do, just do something bold. I don't think that there's anything wrong with that in terms of making choices, but as I've gotten older, I feel like there's something very special and vital about allowing yourself to just be the vulnerable, open person that you are in the moment and to not have to add too much on top of that. Just be in the space and play the scene and [don't] worry about projecting an air of some false authority…. [Acting now] is like trying to have a relationship after you've had your heart broken. You know the cost a little more, so you understand what you're signing up for in a different way. But in a way, you have to start out being reckless.
How do you typically prepare for an audition?
I lean into whatever is given to me. Because so many times it's so different—if it's a play, then you usually have so much more material to work with. If it's a pilot audition, you have just dummy sides that aren't even part of the pilot.
[I also try] to gather as much information as humanly possible. I'll look up every single person involved…to get a sense of what the tone might be. You can feel very disassociated from a couple of sides, so I try to find a way into whatever the world is.
Did you have survival jobs?
When I first moved [to New York City], I had a friend who I knew from summer stock. She was one of the only people I knew who lived here full time, and right when I moved here, she was going out of town to do a play, and she let me sublet her apartment. I was trying to get temp work for a couple of weeks, and after I moved in, she was like, "I'm never moving back." She fell in love and moved to Saranac Lake, New York. It was insane. But she gave me her day job! I couldn't get temp work. I was trying really hard. When I was in college, I bussed tables and I was a barista at a coffee shop, but I didn't have the restaurant experience to wait tables in New York. So I was trying to get office work, and she was an office manager at a school—you could set your own hours, and she just gave me the job. I got to inherit it from her.
Want to act in New York City? Check out our New York City audition listings!