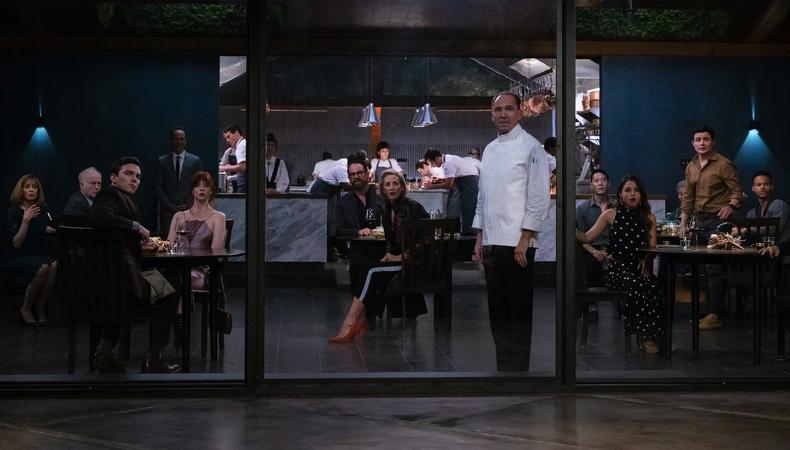 It was episodic television that brought British director Mark Mylod back to feature filmmaking after more than a decade. Following their collaboration with the director on the Emmy-winning HBO series "Succession," writers Will Tracy and Seth Reiss brought him their screenplay for "The Menu."
The resulting film is a biting ensemble piece set in the world of gastronomic experiences exclusively reserved for the wealthy and powerful. Ralph Fiennes stars as the world-famous Chef Slowik, whose delectable creations can only be savored on a remote island for a major sum. As his latest group of entitled diners arrive, he prepares one final, shocking meal.
"It was slightly frightening, in the best way, as a directorial challenge," says Mylod. "The specificity of the tone needed a delicate balance between comedy, thriller, and satire."
RELATED: 'Armageddon Time' Director James Gray on the Fundamental Role of an Actor
To immerse himself in the film's world of flavors, textures, and colors, Mylod brought on Dominique Crenn, a San Francisco–based French chef with three Michelin stars to her name, as a creative consultant. She helped elevate the food elements of the production.
Crenn and her team led a two-week boot camp for the actors playing Slowik's staff in which they learned how to move and behave authentically in their roles. Mylod sought out performers with previous restaurant experience to play these supporting parts.
Fiennes and Mylod were careful to avoid making Slowik a one-dimensional character. "Neither of us wanted a raging, mustache-twirling baddie," the director says. Instead, they focused on his inner turmoil, particularly his disappointment with the elitism associated with haute cuisine.
"Slowik is in such a dark place, full of sadness and self-loathing for the choices that he's made as an artist," he says. "There had to be great pathos in this character, and I don't know any other actor who could achieve that with a simmering rage and be hilarious."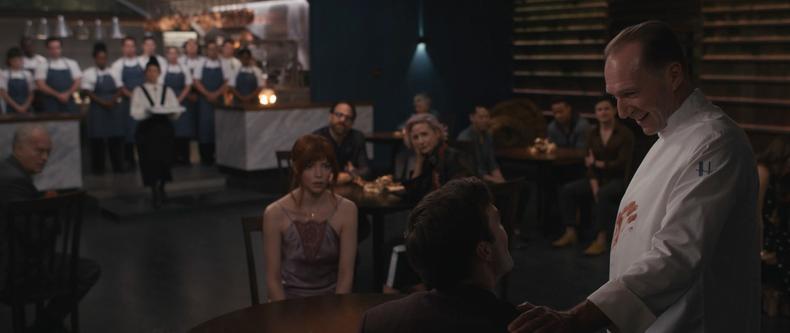 They based Slowik's more positive artistic qualities on two real-life chefs: René Redzepi of the famed Danish restaurant Noma, and Grant Achatz, a Chicago-based restaurateur and molecular gastronomist.
The rest of the film's star-studded cast—among them Anya Taylor-Joy, Nicholas Hoult, John Leguizamo, Janet McTeer, and Hong Chau—needed to cohere like the delicate balance of ingredients in an a unforgettable dish.
Alongside casting director Mary Vernieu, Mylod searched for actors with a gift for improvisation. His goal was to create a spontaneous environment on set in the vein of Robert Altman. He cites the legendary director's "Gosford Park" as one of his biggest influences for "The Menu."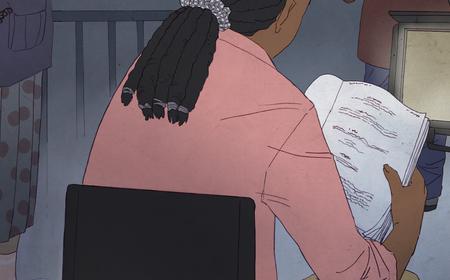 How to Become a Film Director
"I knew from being a big fan of Altman's work that he would mic up all the actors, and they'd all be there all the time. There was never this sense of, 'OK, now it's the wide' or 'Now it's the close-up,' " Mylod explains. "You never knew quite where the camera was going to be; consequently, you had to be alive to it all the time."
For "The Menu," the filmmaker required all of the actors—patrons and kitchen staff alike—to be on set every day, always microphoned. They were encouraged to talk over each other, keep it loose, and improvise. "Knowing that the camera could be on them at any time kept them mentally present," Mylod says.
Shooting nearly the entire project chronologically and largely in a single location also helped maintain that energy throughout production.
Though Mylod considers himself more of a "cheeseburger-type boy," crafting "The Menu" gave him a newfound respect for restaurant professionals at every level—especially the real-life Chef Slowiks, whom he describes as "artists obsessed with innovation and perfection."
This story originally appeared in the Nov. 17 issue of Backstage Magazine.